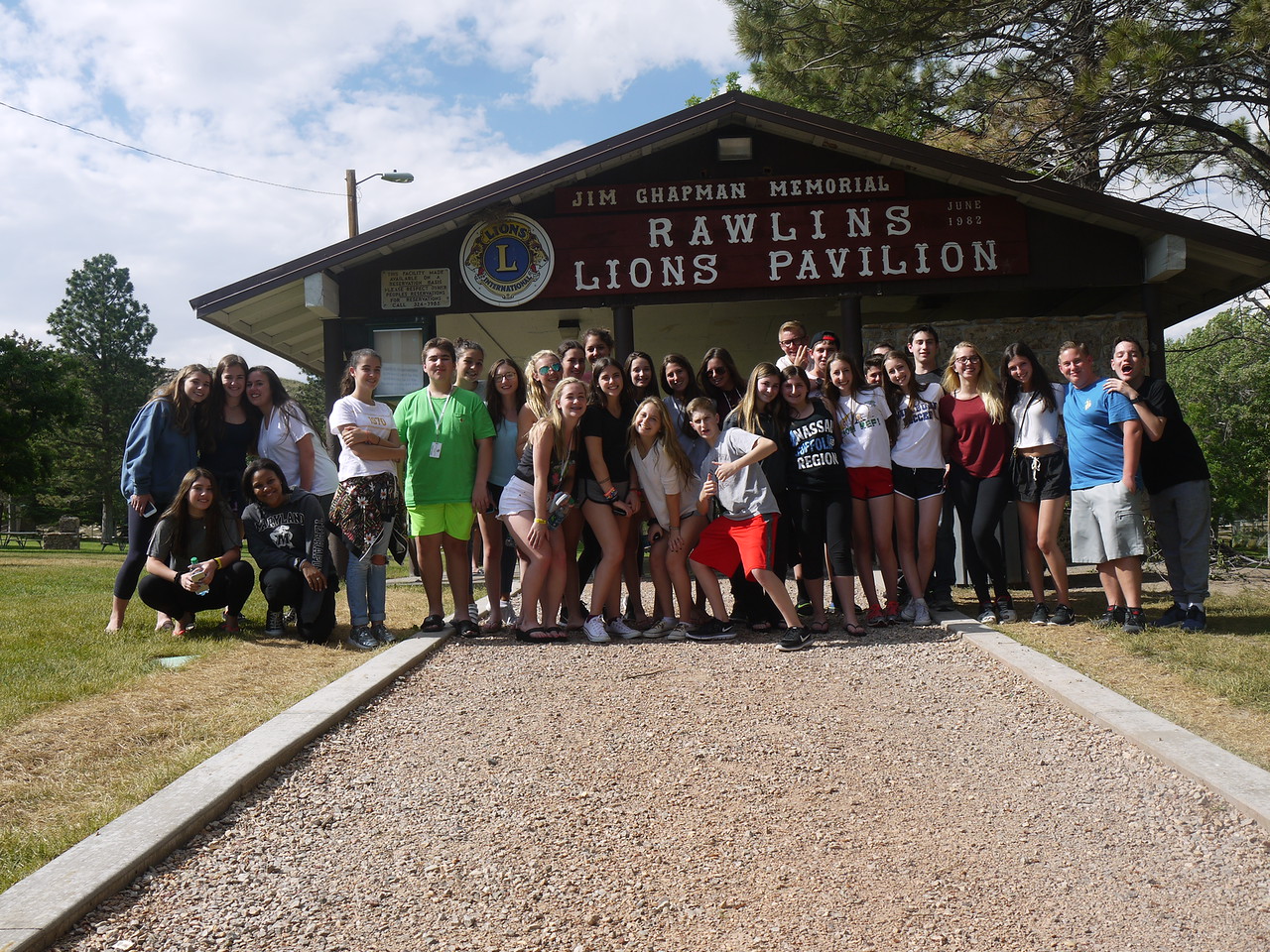 On July 3rd, we had a smooth ride to Wyoming. Many of our trip members had a blast singing karaoke and showing off their singing talents on the bus. For lunch, we had a picnic at the park where everyone ate delicious sandwiches and salads, and we even saw a deer roaming free! We then continued our travels to the campground, and stopped at the famous Snow King Ski Resort for our buffet dinner where we indulged in tacos, tortellini, salad, chicken fingers, and more. The next day, we ventured off to Yellowstone National Park and watched the famous geyser, Old Faithful, splash steamy hot water 100 feet into the air. Later that evening, we celebrated The Fourth of July at Miller Park where we had delicious BBQ that included exquisite steak, chicken and salmon. We saw fireworks under the stars and felt truly patriotic!  When we arrived back the campsite, we made a bonfire, roasted marshmallows, and told scary stories.
On July 5th, we headed out to Salt Lake City, Utah. On our way to the next campsite, we took a detour to go white water rafting! Some trip members rode the bull at the front of the raft while encountering exciting waves. The next morning, we went to Lagoon-A-Beach Water Park where lots of trip members enjoyed relaxing in the lazy river, and Danny (THE BIRTHDAY BOY) went down the biggest water slide in the park. For lunch, we came back to the campsite where some trip members helped prepare our delicious Greek feast. We then headed back to Lagoon Amusement Park, where many rode down the "Wicked" roller coaster with an amazing drop.
For the evening program, we all shared our appreciation for each other by giving shout outs to one another. We have truly become a family!  Then we continued our evening programming with, "The Dating Game," where a few of the trip members were able to find their match! In order to celebrate Danny's special day, we brought out a delicious ice cream cake as we sang Happy Birthday to Danny and gave him a card signed by each trip member.
We have arrived safely in Winnemucca, next stop, LAKE TAHOE!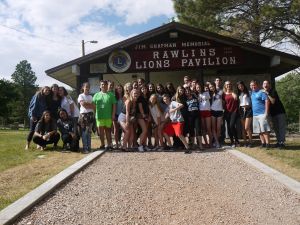 -The Westcoast Blogger
If you want to be part of an experience like this, travel with us in our 14-day summer program for high school students in California, from San Francisco to San Diego.