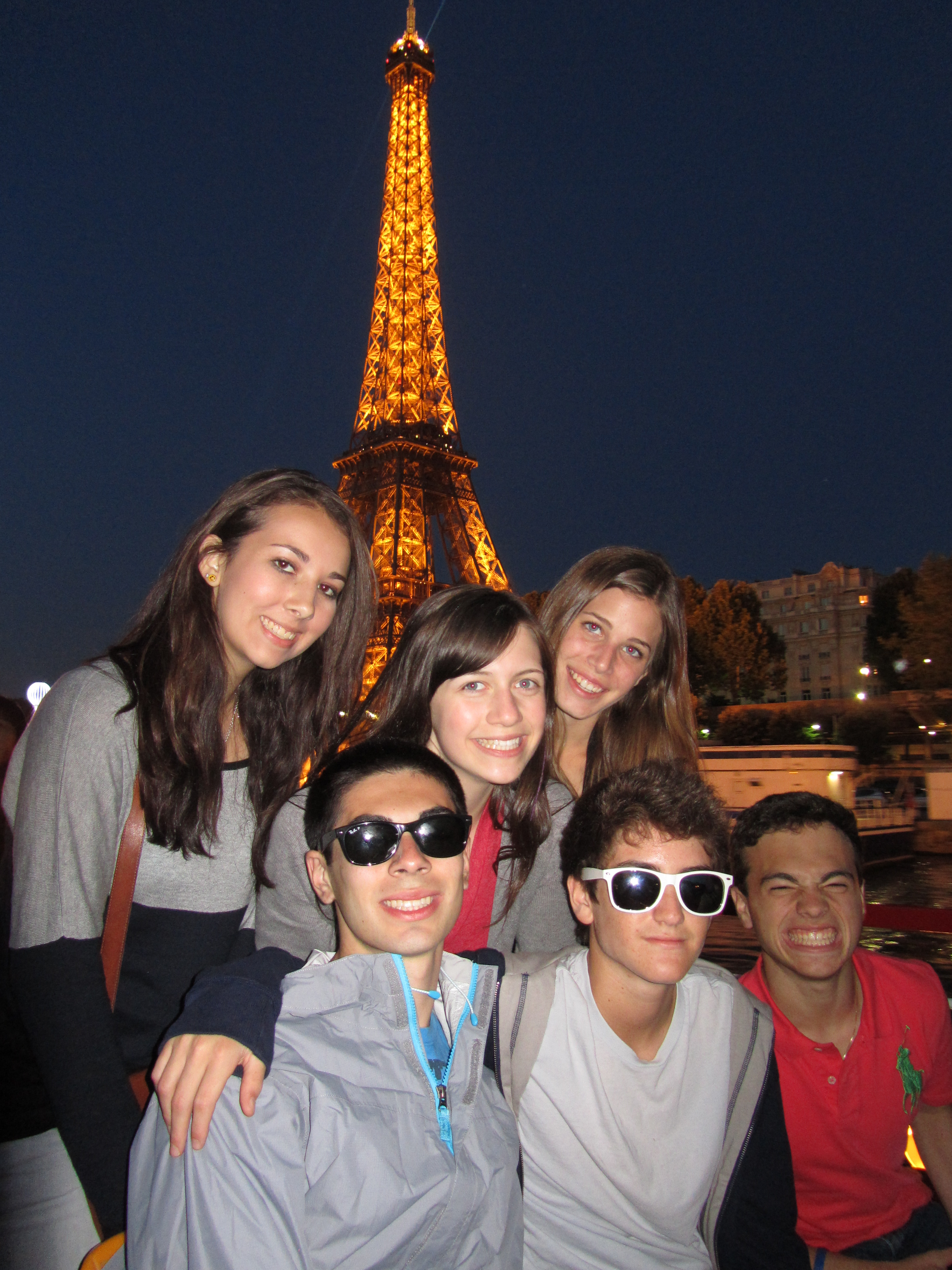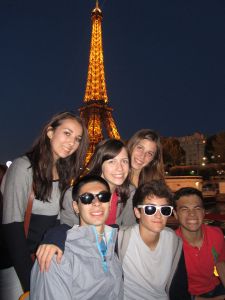 If Napoleon were alive today, he would be proud of how much we have conquered thus far. Our trip is off to an incredible start, and it is certain that the foundations for great friendships are beginning to form. If our karaoke performances are any indication, this trip will truly be one to remember. Highlights included Gil stepping up to the mic with a solo performance, a beautiful serenade for staff member Becky. Peter's rendition of 'Ice Ice Baby' also makes it into the top five, while Ben's version of Eminem's 'Lose Yourself' was a testament to his talent as a DJ (DJBK!). The evening closed with everyone on stage singing 'Wonderwall' by Oasis at the top of their lungs! A special shout out goes to Danielle S. whose enthusiasm for singing was matched by her dancing moves!
As we got ready to depart Paris for our journey to Annecy, we were already looking back on our time here fondly. The Eiffel Tower at night is a sight to behold, both from land and from the River Seine. While we posed for pictures with the beautiful tower as our backdrop, it seemed as though David was overcome with emotion. Meanwhile, Jessie, Katie, Megan, Mimi, Lindsay, Gilly and Eliza met some Korean friends on board Les Bateau Mouches and embarked on our most recent challenge, 'Trade Up', trading a paper clip for a package of Korean Tea.
Our trip to Versailles was a gorgeous day, and just prior to getting a lesson on Louis XIV, we ate some of the most amazing crepes on a beautiful cobblestone street. While it seemed a little bit different, Colton's beef filled crepe was actually quite tasty.
In addition to the artistry in Le Louvre, or the beauty of the Notre Dame Cathedral, we have also appreciated the smaller things on this trip. Brooke's tutorial on Justin Bieber was most impressive, while the intellectual debates between Megan and Mimi have kept the bus rides rather entertaining and informative. We are all looking forward to seeing the countryside in France en route to Annecy.
Until the next installment, this is the European Escape signing off. Au revoir et a la prochaine!
The Westcoast Blogger