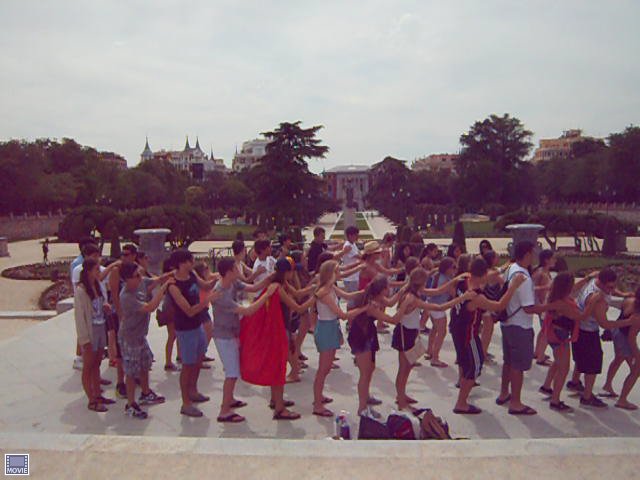 Spain Language- checking in from sunny Sevilla and marvellous Marbella!!
¡Vamos a la Playa!
Hola Hola Hola! We are so excited to be reporting once again to the families of Viaje Spain Language! What adventures we continue to have. Since last reporting, the students have done a ton of exploring around Madrid and Sevilla and at this very moment are experiencing the amazing city of Marbella.
¡Hola hola hola! Estamos muy emocionados a escribir a las familias de Viaje Spain Language! Estamos tenido aventuras fantásticas en las ciudades de Madrid y Sevilla y ahora estamos en la ciudad maravillosa de Marbella.
Before we begin writing about all of our fun times, we must wish Catherine and Charlotte Simon a happy birthday, who got to celebrate in Spain, which in our opinions is a pretty awesome festivity!
¡Antes de escribir sobre todos los tiempos divertidos, necesitamos esperar Catherine y Char S. un feliz cumpleaños! Personalmente, las chicas tienen mucha suerte a celebrar sus cumpleaños en España.
During our stay in Sevilla, we had some amazing food and saw some amazing displays of Spanish culture. We all felt what it was like to be a daring Torero in the famous bull ring, especially Jake Metzger who at this moment in time is applying to the Matador schools in Spain to fulfill his dream of becoming a professional. Then we classed it up with some fancy flamenco footwork. All of the students, especially Taylor, Jen, Savannah, and Rachel A., found themselves giving our professional teacher a run for her money. After a delicious meal at the San Marco restaurant, we used our newfound flamenco skills and danced the night away at a Discoteca on the famous Calle Betiz. It seems to be a trend that our students love showing up their staff in all their activities and we must say, they can break it down like the best of the best.
Durante nuestra vacación en Sevilla, teníamos comida maravillosa y vemos obras de cultura española. Nos sentíamos como un torero atrevido en el estadio de toros famoso. Entonces, fuimos a bailar flamenco y los estudiantes, especialmente, Jen, Taylor, Savannah y Rachel A. bailaron con su profesora y ellas eran increíbles. Después de una comida deliciosa al restaurante San Marco, usamos nuestros movimientos de Flamenco a una discoteca, en la calle famosa, Calle Betiz. Parece que una moda que los estudiantes les gusta mostrar sus líderes que están muy talentosos.
After a wonderful sleep, we packed our bags, boarded our bus, and headed to the beautiful beach city of Marbella. We are in for quite a treat, because Marbella is fantastic. After a marvelous boys and girls dinner, we all met up on the beach at night and dipped our feet into the Mediterranean. If last night was a preview to what our stay in this beach city will be like, then we are all in for a fantastic five days!
Después de un sueno magnifico, salimos Sevilla y viajamos a la ciudad de Marbella. Marbella es una ciudad muy Hermosa con playas fantásticas. Anoche, comimos en grupos de chicos y chicas y tuvimos comidas al lado de la playa. A las diez, los dos grupos se reunieron y jugaron en la playa. ¡Si anoche fue una demonstración de Marbella, tendremos un tiempo fantástico!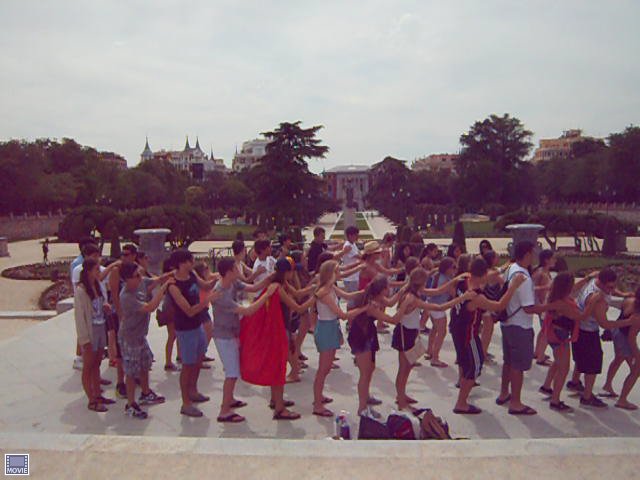 Saludos for La Playa,
All of us on Spain Language
The Westcoast Blogger