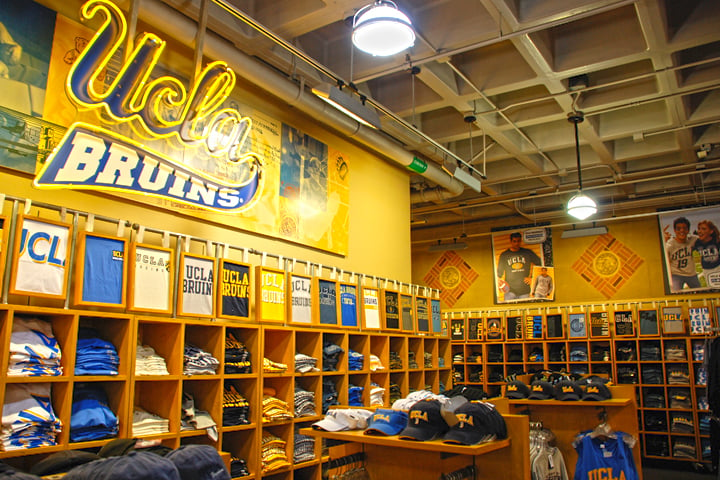 We've all been there before… You've just had the time of your life in a new destination and you want to bring something back that will spark those memories once you return home, but you just can't find that perfect memento. Not to worry! This summer, whether you're making your way down the west coast of the United States or taking in the wildlife of South Africa, we've got you covered (no key chains, postcards or fridge magnets required).
CALIFORNIA
UCLA Gear
It's hard to resist the fuzzy coziness of a UCLA hoodie, pair of sweats or hat while you're staying on the campus in California. Peruse the official campus bookstore and get a feel for college life while donning the classic blue and yellow gear. Who knows, you could even be walking the grounds of your future college home!

Alcatraz Mementos
You can't help but feel a shift in the energy of the air as you step off the ferry and onto the grounds of the infamous Alcatraz prison. Home to many of North Americas most notorious mobsters like Al Capone and George "Machine Gun" Kelly. If you're into the history of the prison, pick up a copy of Escape From Alcatraz. Over the years, 39 captives tried to escape from America's premier maximum-security prison during its existence. Thirty-six of whom failed. This film is about the other three, of whom nothing is known (and Clint Eastwood gives a pretty stellar performance).

Golden Gate Bridge Memorabilia
Anything to remind you of the beauty of the Golden Gate Bridge is special. Grab your friends and do an Ellen-Degeneres-style-selfie! After all, not all souvenirs can be purchased in a gift shop.

WESTERN CANADA
Maple Syrup & Maple Products
Quick, think of the most Canadian thing that comes to mind! Is it maple syrup? Ya, we thought so. Be sure to pick up some of the sweet and tasty stuff during your time in the North. Perfect for topping off your morning pancakes and as an alternative to raw sugar in many recipes (Need some inspiration? Check out this article on 57 Magical Ways To Use Maple Syrup). You can find good quality maple syrup and maple syrup products at most mom-and-pop shops or in the many tourist shops surrounding ski resorts.

Roots
Since 1973, the Roots and Beaver Canoe brand have been staples for most Canadians. If you were a Canadian child in the 80's and 90's you probably remember wearing the classic white leather sleeved letterman jacket in either red, green, purple or blue. Since it's humble beginnings, the brand has stayed true to its Canadian heritage and still maintains the level of quality and comfort we've grown to love. Find a Roots store in various locations across Canada.

Hockey Paraphernalia
Unless you've been living under a rock for the last, oh, let's say 100 years, you know that Canadians love their hockey! If you're a fan, you won't be hard pressed to find some great hockey paraphernalia while you make your way across this Northern country. Whether you're a Habs, Toronto Maple Leafs or Vancouver Canucks fan, you'll find what you're looking for in this hockey crazy country.

  The Westcoast Blogger