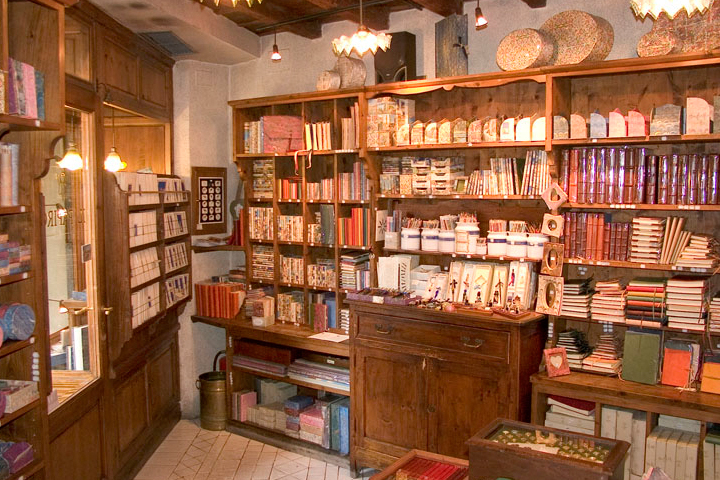 Heading to Europe this summer? Fear not! We've compiled some great authentic and local souvenir ideas, so you don't come home with more fridge magnets for mom (not that there's anything wrong with fridge magnets, if that's your thing.)
FLORENCE
Paper Products
Florence is famous for its fine paper products. You might think that paper is an odd thing to get abroad, but paper in Florence is handmade and it's marbleized with awesome designs. There are many specialty paper stores with beautiful handmade paper products that could be a surprising souvenir to anyone.

Leather
Break out your haggling skills because the streets around San Lorenzo church are packed with leather stalls. This is a great place to shop for a leather jacket for yourself, and stock up on belts, purses, and wallets as gifts for family and friends back home. Before you buy, check out our tips for bargaining in the market at the bottom of this blog!

SPAIN
Fans
When visiting Spain, don't forget to pick up a decorative fan. It's a good addition to any room and is a great conversation starter for new friends who spot it on your residence wall in college. Some stands will even personalize the fan by painting your name across it.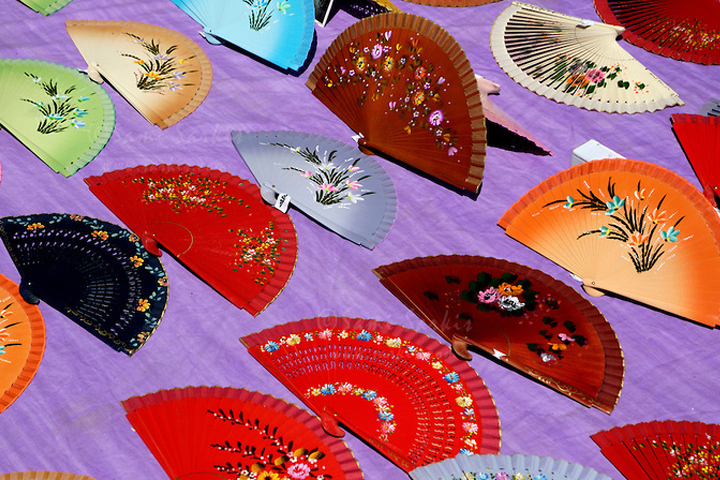 PARIS
Macaroons
You may say that macaroons are not great souvenirs (they're going to be demolished after all), but why not? Paris is famous for its delicious and unique macaroons that come in a wide variety of colors and flavors. Macaroons are meringue-based desserts with jam, butter cream, or ganache placed between two colorful biscuits. Pick some up for your family, friends or maybe just for yourself when you need a little reminder of what Paris tastes like… sigh.

 ENGLAND
Underground maps & vintage artwork
Large-scale maps and posters of the London Underground are sold around the city and make for some pretty cool room décor.

Fancy tea
For the tea lover, London will not disappoint! Tea makes a fine souvenir and won't add much weight to your luggage. Visit an iconic London store such as Harrods and take your pick of their house blends.

BARGAINING TIPS FROM THE PROS:
Bargaining is expected in the markets of Europe. Whether you're searching for the perfect leather jacket in Florence or haggling for a piece of art in Spain, here are our best tips to get the item you love for the price you need:
1. Go in with a game plan: Make sure you know what you're looking for and let your friends know so they can keep an eye out with you.
2. Stick to your budget: Whether it's $5 euros or $50 euros, make sure you don't get sidetracked.
3. Make your selection: Once you see that perfect item, don't act too excited or pick it up.
4. Parle Italiano?: If you know even a little bit of Italian, Spanish or French flaunt it! They will be impressed.
5. The leather lighter test: If you're looking to buy an authentic leather item, be sure to ask the vendor to run a lighter along the leather. Real leather won't burn. Fake leather will melt.
6. Quanto costa?: Ask the vendor how much the item costs. They're going to give you their highest price. Act as if that's too much, while still maintaining an air of disinterest.
7. Make your first offer: Tell the vendor how much you would be willing to pay. Typically this is 3/4ths cost of what the vendor said (for example, if the vendor said $10 euros, figure $7.50 euros). If that price is above your budget then walk away.
8. The walk away: Put the item down and walk away. The vendor will likely call you back and lower their original price or ask you how much you're willing to pay.
9. The friend zone: Return if you're interested and be friendly.
10. The final transaction: Make the purchase and shake hands with the vendor (no hard feelings, right?)
The Westcoast Blogger