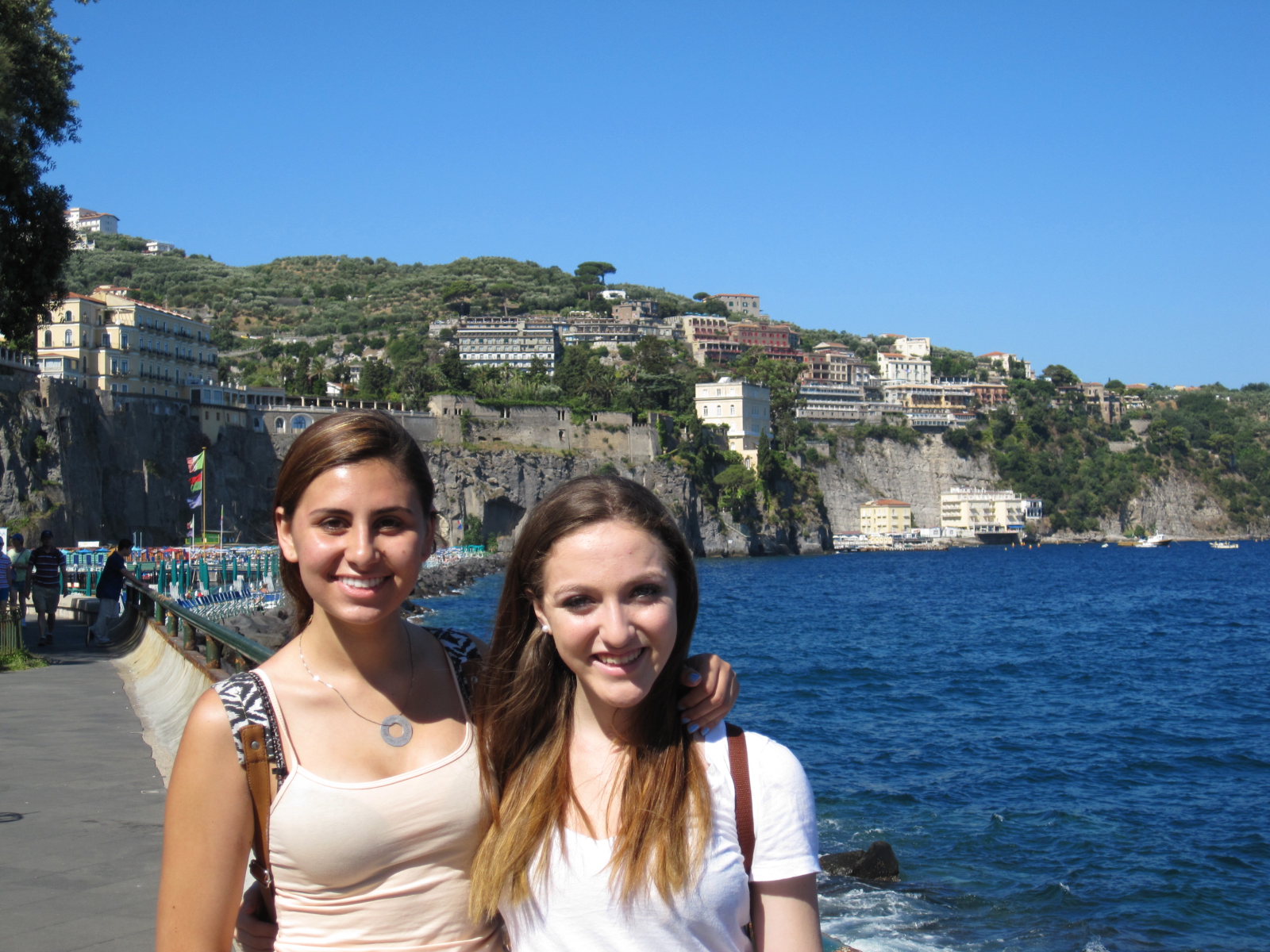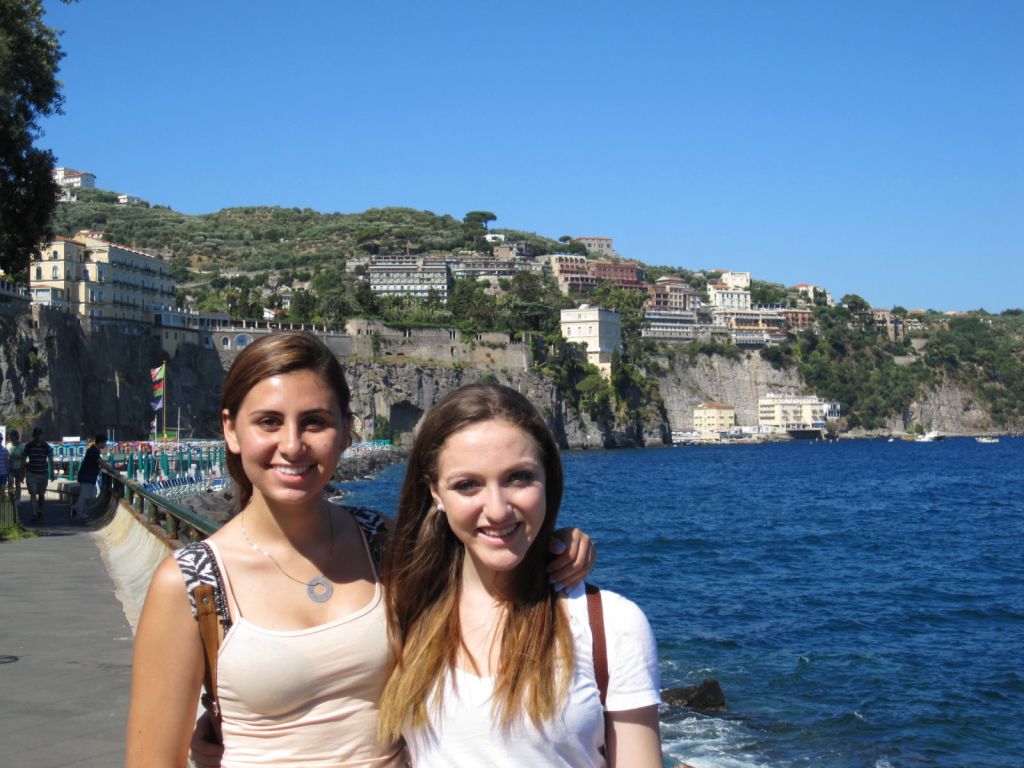 Dear Parents,
Buongiorno from Roma!
My, how the time flies! Your sweet angels are returning to your nests tomorrow, but we wanted to take some time to fill you in on all of our fun. I think we left off inVenice…
What can we say about gloriousVenice? As we maneuvered our way through its intricate alleyways, we visited the famous Rialto Bridge which provided the most exquisite photo opps. You'll see. We rode the canals in authentic gondolas where we could catch a different, though sometimes smelly, perspective of the city's majesty.
At the Doges Palace,  Zach particularly enjoyed crossing the Bridge of Sighs to into the palace prison where prisoners once drew their final breaths of Venetian air! We visited the Murano glass factory where we marveled at the rare trade of authentic glass blowing. Darian, Brandy, Helen and Jordan G. bought beautiful tumbler glasses in various shades. Erin and Katie were stunned by the craftsman's ability to create a green glass horse within minutes right before our eyes! At Piazza San Marco we took in the sites and savored delicious eats. Jared and Stefan enjoyed watching a five year-old boy catch pigeons with his bare hands and bring them back to his dad!
Then it was off to Florence on a delightful train ride. After we checked in to our hotel we attended an authentic Italian cooking class. Caroline made a delicious pomodoro sauce from scratch while Jordan B. And Drew pounded dough into a finely crafted and oh-so-yummy taglietelle noodle. Like a real pro, Nikki flipped crepes which were then stuffed with ricotta cheese and spinach. For dessert we enjoyed a chocolate panne cotta and Italian sponge cake made by Tiana and Alli.
The following day we toured the Accademia Gallery where Michael M. reasoned he bore a striking resemblance to Michelangelo's David. We marveled at the wonders of the Uffizi Gallery where Alexis became inspired for her own artistic renderings. We climbed hundreds of steps up the famous Duomo where the expression quickly turned to Duom-whoa! Gelato? perche noi? This means "why not?" and also happens to be the name of the gelateria at which we indulged.
One fine Florentine evening we ventured off into separate Girls and Boys Nights' Out. The boys opted for Asian fare while the ladies preferred to stick to the cuisine of the locals. We reunited at Piazza de Republica where some took a spin on the enchanting carousel ride at the plaza's center. Then our spontaneous group dance led by Harrison quickly attracted tourists of all walks and our group naturally became the center of attention. The next day we scoped for bargains at the famous leather market where some of us picked up souvenirs.
Then it was off to Sorrento and the wondrous Amalfi coast. From the quaint coastal town of Sorrento we took a day trip by ferry to Positano, a spectacular fishing village. There we relaxed on the beach and took in the fresh mountain air. Ari and Harrison took a relaxing swim in the sparkling Mediterranean Sea.
That night we did karaoke at a local bar where, like most days, Luke led us in an enthusiastic rendition of Queen's Bohemian Rhapsody.
The next day's trip was a tour of the island of Capri which boasted some of the most spectacular sights we have ever seen. Mike G. was particularly blown away by the island's botanical gardens and viewpoints. In the afternoon we took a private boat ride on which we had several chances to jump into the clear, refreshing waters and swim through the island's grottos. Justin perfected his dive, and for many the day was a trip highlight. That evening we danced off our pasta and pizza at a local night club where Lindsay impressed us with her graceful dips and twirls.
Yesterday was a travel day to Rome, but how it was worth it! Last night we saw the Pantheon and made wishes at the Trevi Fountain. A whole gang of us dined at Pizzeria Da Baffetto, a Roman institution which, in the gastronomical community, is arguably the best pizza in the world!
Now as I write to you I am marveling at the Roman Coliseum. We are about to enter it with our informative guide, Isabella. Today will be a whirlwind of historical greatness, as we take on from here the Roman Forum, theVatican and the Sistine Chapel. Tonight we will celebrate a bittersweet final toga banquet where we will reminisce, eat fine food and listen to live opera for the last time as a group.
We have immensely enjoyed recounting our experiences with you. This trip has created memories and friendships that will endure even longer than the Roman Empire. Thank you for sending your incredible teens with us for two weeks, as it has been the utmost pleasure to laugh and share with them.
See you tomorrow!
The Westcoast Blogger
If this sounds like an adventure you'd like to be a part of, explore our Westcoast Connection 16-day program for student travel to Italy!