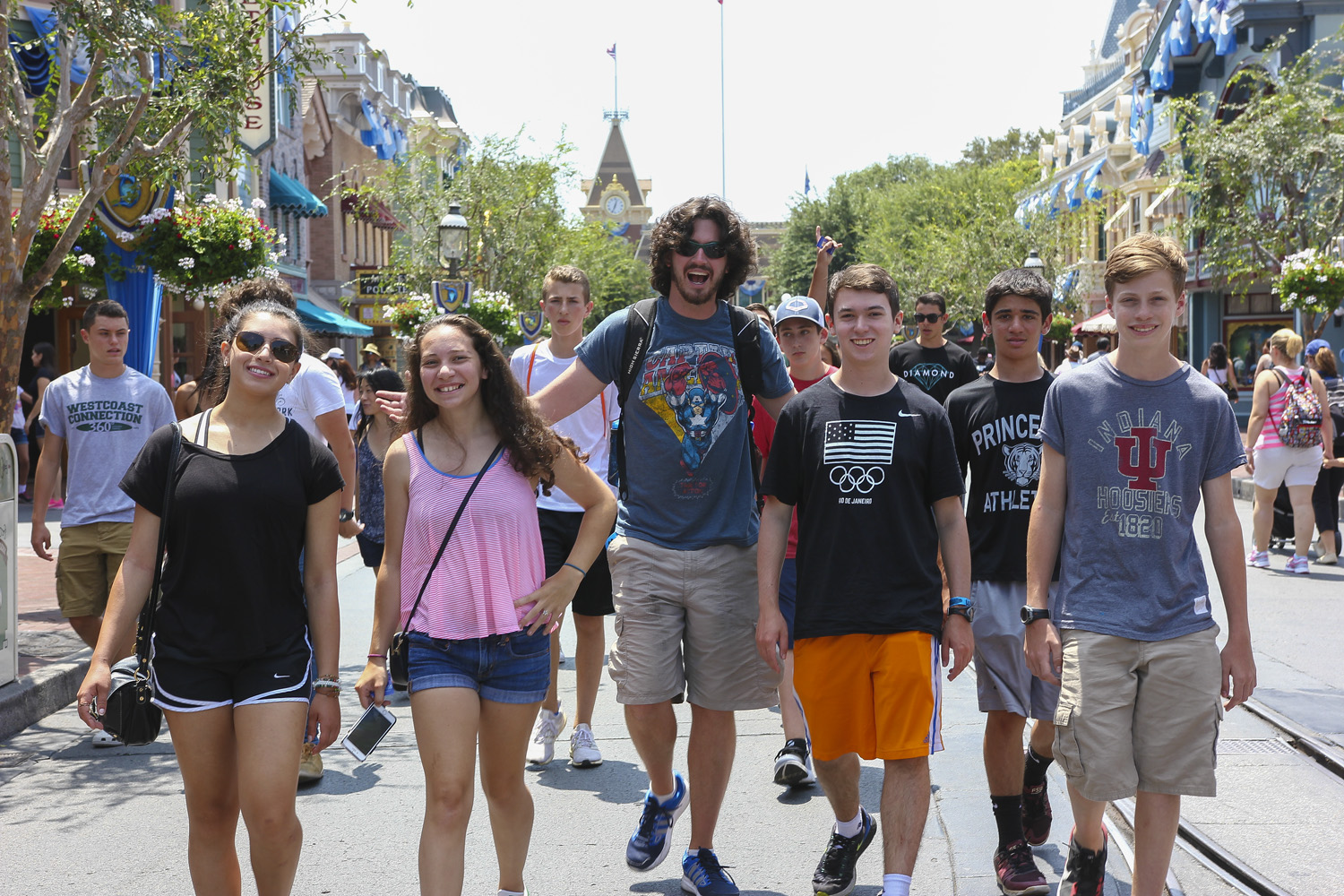 California and the Canyons has been very busy since our last blog.  The laughs have not stopped as we continue to bond and create unforgettable memories.  When we arrived at Ventura, California we had a fun day where we worked as a team to pitch our tents on a beautiful campsite. The next day was spent with an intense completion between the boys playing football on the beach.
On our drive to Los Angles, California our trip members were challenged to an epic game of "Name That Tune". They certainly brought their "A" game as many of the chosen songs turned into bus wide sing-a-longs.  When we arrived in Los Angles we are all excited to scout out UCLA where it was cool to see what it was like to live on campus. It was something out of the movies.
Speaking of movies….Universal Studios was a definite highlight, where we were able to experience an organized studio tour of the back lot. This is where we learned about the magic of movie making. At one point, we actually drove through a live taping of "The Mindy Project". We spent the day thrill seeking through the incredible special effects rides and super-fast and fun roller coasters. One of our trip member's even had a star spotted moment when she recognized Mackenzie Zigler from the television show "Dance Mom's". What a ride!!!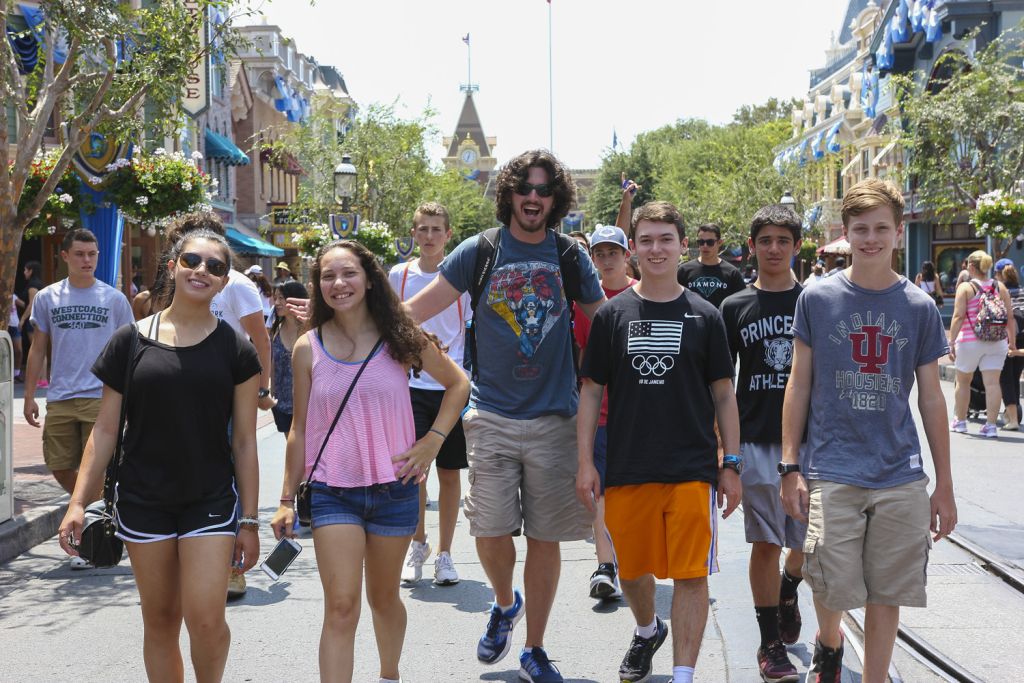 We were fortunate enough to head to the famous Improv Comedy Club in Los Angles where many big names got their start. Our trip members enjoyed a delicious meal where many of them willingly got up on stage to sing and dance, or were invited on stage by the hilarious comedians. The highlight of the night came from one of our very own trip members. The consensus across the bus was in… we all agreed that he had the best joke of the night (even better than the paid comedians). Have I told you how talented our trip members are?
While in Los Angles, the trip took some time to visit the Museum of Tolerance. We met an inspiring tour guide who taught us many lesson's and felt as if we were a gift brought to him. I think we inspired him as much as we were inspired. As we were getting ready to leave and head to our next stop, we couldn't help but notice a very important and prestigious figure… The King of Nigeria had entered the building and was about to be given a private tour. Talk about a star sighting. It's not every day you see a King in person!
Although we are always having fun, we also got to pay it forward when were given the opportunity to volunteer at the Los Angles Food Bank. Here we worked together to package a month supply of food for 870 senior citizens in need. What an accomplishment! Way to go team!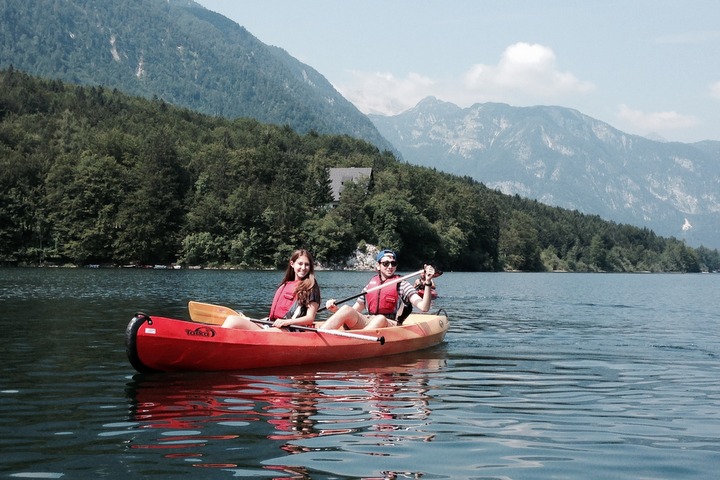 Of course, how could we forget the happiest place on earth…DISNEY LAND!!!  Our trip members were challenged to see who could get the most pictures with different characters around the park. Everyone spent the day exploring the beautifully maintained grounds, where magic just happens without asking for it. The unbelievable parade and firework show was certainly a highlight, where it even snowed when the music from "Frozen" started playing – what timing! Although we had to say goodbye to sunny Los Angles, we were eagerly awaiting to see what San Diego had in store for us.
So far, San Diego has not disappointed. We started our journey on a beautiful beach of black sand where our trip members had the experience of a life time surfing. The instructors could not have been more helpful and we had many first timers catch waves like the pros.
Until Next time,
The Westcoast Blogger
Interested in learning more about travel tours of California & the Canyons with Westcoast Connection? Discover our 21-day teen tour. It will be the travel experience of a lifetime!