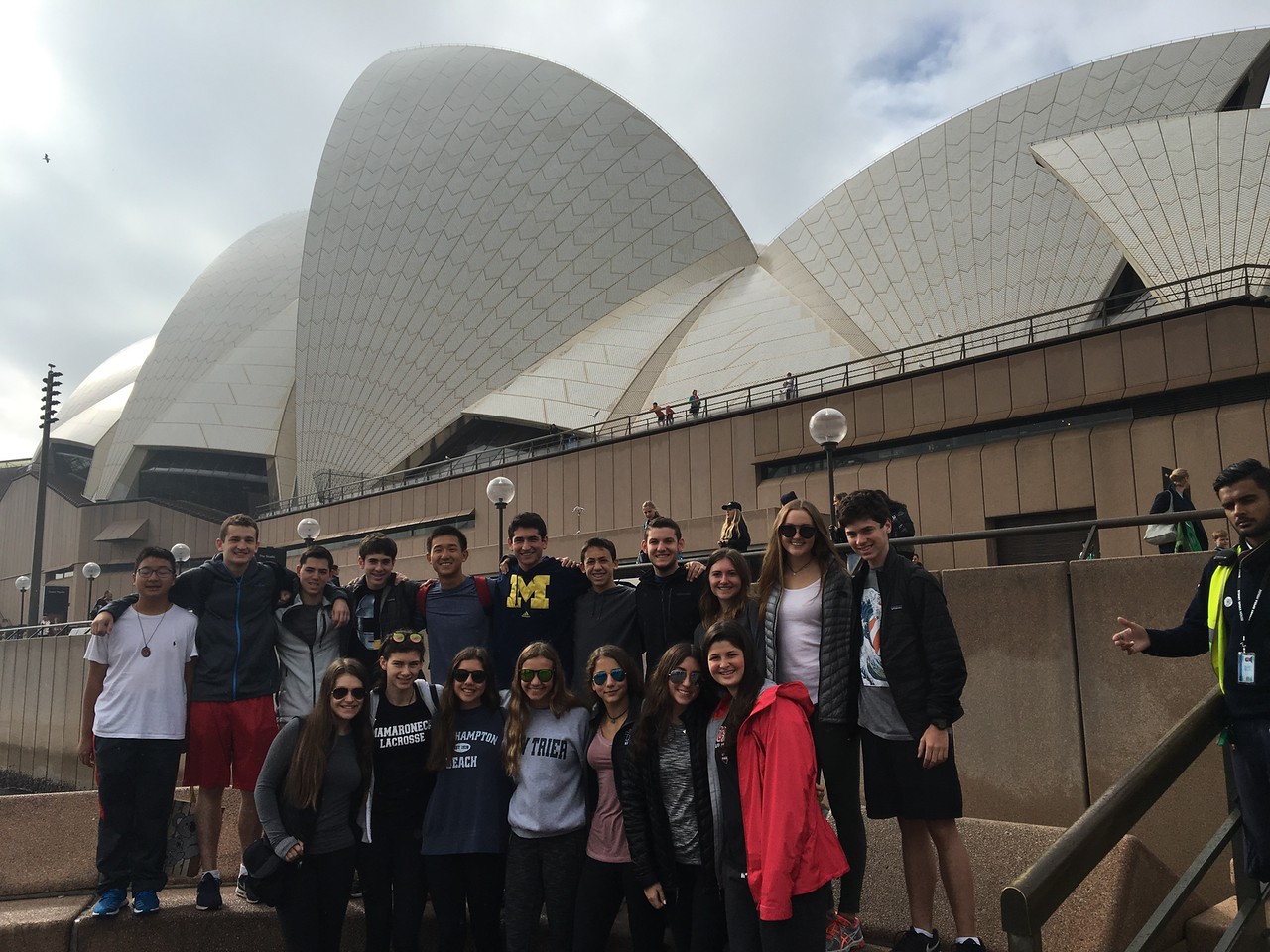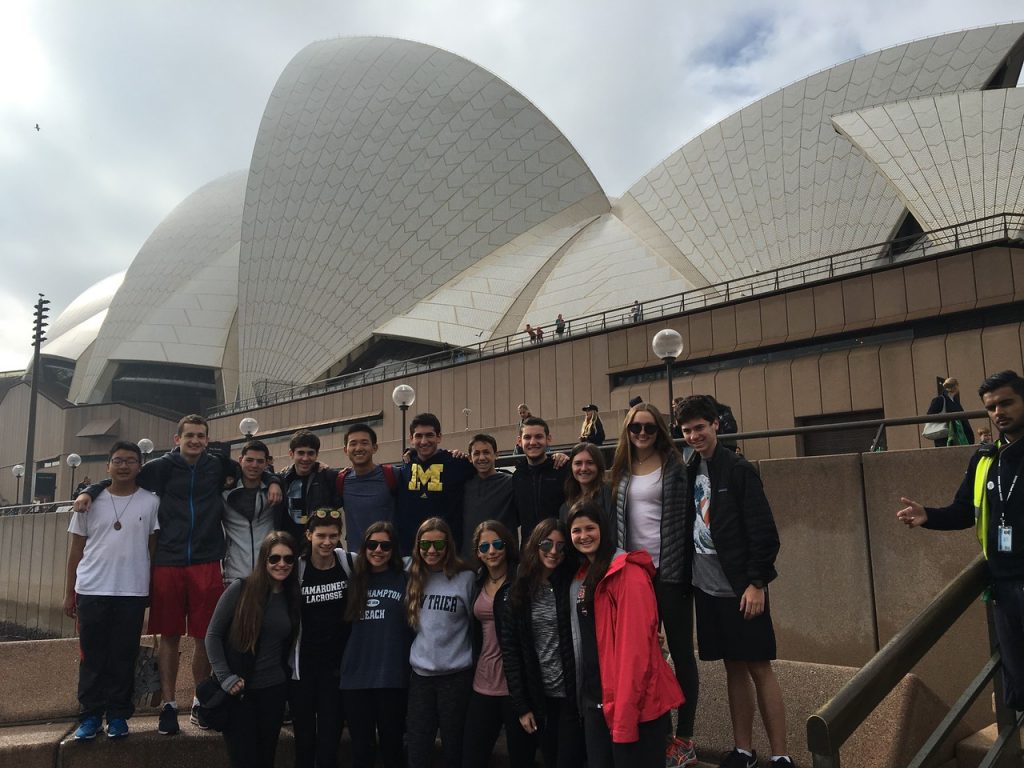 G'Day from Flight 1421,
"We travel not to escape life, but for life to not escape us"- Sistle Maher
It's wild to think about all we've done in such a short amount of time. As we sit on our flight from Sydney to Cairns, we're excited for what we've still got left yet thankful for the memories we've created so far.
Sydney shared with us so many unforgettable experiences as only Australia's largest city would… with historic landmarks, cultural city walking and some of the best views a group could ask for. We kicked off our Australia experience by finding a once a year food festival taking place in Circular Quay, the centre of Sydney culture. Shortly after filling up, we arrived in "The Rocks", the iconic waterfront provided the backdrop for our accommodations and our 3 night stay in Sydney. After our first "walkabout" we familiarized ourselves with the big city lights and settled away for a good night's rest.
Day 2 provided our first look at two of the most recognizable landmarks in the world. It's said, you remember 20% of what you see, but 70% of what you feel. As the sun rose over the harbour (that's how it's spelled over here), we took our first steps onto the metal frames of Sydney Harbour Bridge. Our "bridgeclimb", was a spectacle of its own.  Step by step, we climbed higher into the Sydney morning air. After 2 hours of climbing our panoramic views provided an awe-inspiring gaze that would resonate in our hearts forever. The breathtaking views of the ocean, the sprawling city and the endless historic beaches gave us our birds-eye view of much of what we were still to explore in the coming days in Sydney.
After lunch at The Rocks, we were off to hit the main drag of Pitt and George Street. As we rounded out the afternoon at Circular Quay, we watched ferry after ferry shuttle passengers around the city from this water-based hub.
This evening we immersed ourselves deep in the sport many love here so much, at a Rugby game. Our time on the city train gave us a quick runabout on the rules of the game before we arrived at "ANZ", home of the South Sydney Rabbitoh's. With little original understanding of the game, we quickly learned the "dos and don'ts" of when to cheer, and quickly put our support behind the home team. We had far more fun than the squad, who took a drubbing from the Brisbane Broncos 30-10.
Our final day in Sydney was a walk through history mixed in with an experience that would never be forgotten. As we strolled with commuters through the streets of Sydney, we exited York Street to a building that stands without any comparison. Sydney landmarks provide the definition for much of what the city is recognized for and with that, we arrived at the Sydney Opera house. Designed via competition in the 1960s, to date there is no answer to if its iconic roofs are meant to appear to be seashells or boat sails. Overall, a pretty split decision among the group didn't take away from our first steps inside this incredible building. As luck would have it, as we entered the main hall for a private view, they were setting up for an opera that evening and we got an early glimpse of the stage.
As we concluded our opera house tour, Wharf 2 appeared in the distance, and after gathering aboard we departed through Sydney Harbour towards our next adventure Taronga Zoo. Arriving dockside at the zoo, we entered with an open mind to many creatures that would be new from any zoo we'd visited before. A group trip to the koala exhibit completed a check-list item for many group members. These sleepy bears even went for a walk so our cameras would have multiple angles to showcase their adorableness. A few hours later after seeing a few new creatures, we soon found ourselves above the animals on the Wild Ropes course. You could hear our laughter from across the harbour as we giggled our way across multiple obstacles.
With a quick change into evening garb, some kangaroo steaks and a tip of the hat, we were off to a laser tag.
Sydney provided more opportunities to become the family and group that shape travel. It's a memory, a laugh or a photo that brings a group together, and there was no shortage of these here. As we near the final stages of our trip the list of experiences grows on as the friendships continue to transform more and more, into a sense of family.
Until next time,
The Westcoast Blogger
Do you want to join us on an adventure like this? Travel with Westcoast Connection and get ready for a 14-day New Zealand student tour, where you will Zorb, waterfall raft, alpine trek, ski & more.