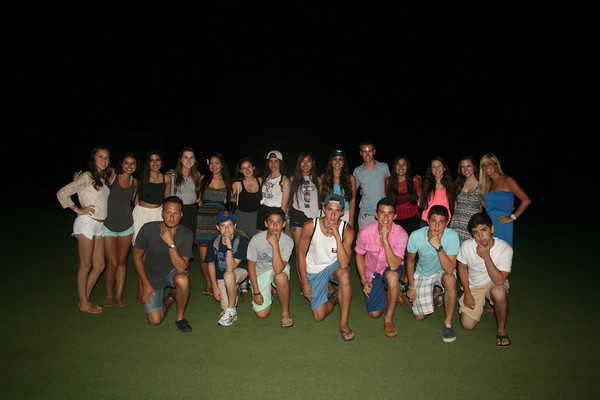 Dear Parents,
There is so much to update you on from the past few days!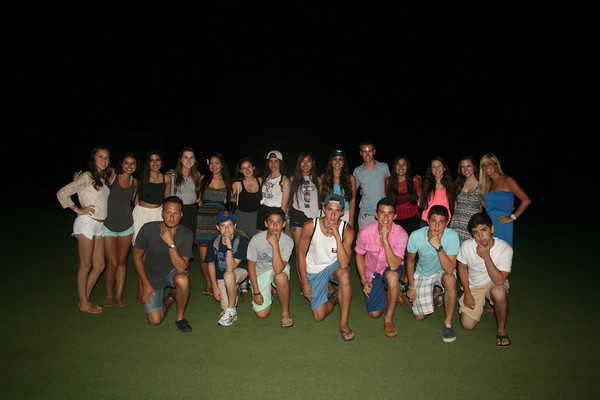 On Tuesday we completed our third and final day at the Honolulu Boys and Girls Club, where trip members and children celebrated their hard work with a dance party. Greg and Bryant were particularly moved by working with the children at the club, and found it difficult to say goodbye to their new friends. To unwind after such a long day, Seline, Noah, and Ben participated in an outdoor Yoga Club led by our Trip Director, Lindsey. Tuesday night we dined at the Turtle Bay Resort in Oahu, where the film Forgetting Sarah Marshall was filmed. Dinner was delicious and the resort was beautiful.
Wednesday began with a hike to the summit of Diamond Head Crater, where trip members viewed the gorgeous Hawaiian landscape from above. After the hike, we found a park near WaikikiBeach and had a picnic. Many trip members, including Tyler, Sam, Lily, and Sofia, played a game of soccer at the park. On Wednesday night trip members tested their arcade skills with dinner and games at Dave and Buster's, where Rachel won a ton of tickets and Will discovered how to beat a new game.
We loved our time in Honolulu, but felt ready to begin a new adventure with a flight to Maui on Thursday. The flight was short and sweet; by the time we had finished the cup of guava juice given to us on the plane, we were already landing! Our time in Maui started off with a bang when we attended a traditional Hawaiian luau. Celia, Claudia, Kyra, and Will enjoyed the view from a private beach before the big event started. Trip members tried traditional Hawaiian foods like poi and poke while watching the performances of hula dancers and Hawaiian musicians. Christy, Amy, and Emily even got onstage for hula dancing lessons!
On Friday we explored the Iao Valley with Nature Jay, a loveable teacher with an immense knowledge of Hawaii's environment. He took us hiking through the mountains and swimming in a river, where Emmy was brave enough to swim despite the cold water.
Our time in Hawaii is flying by. More updates to come soon!
Until next time,
The Westcoast Blogger