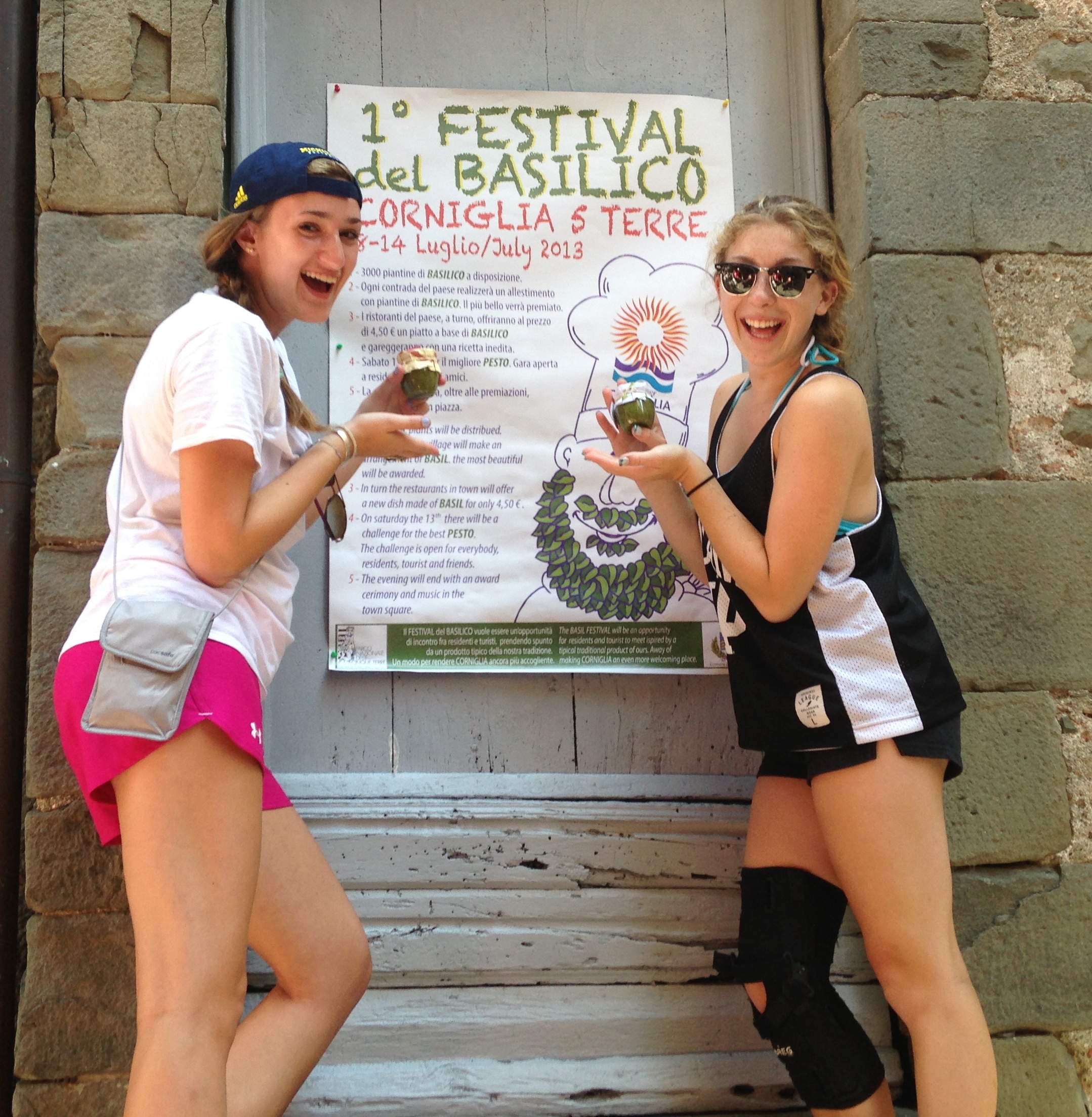 Hello from Italy!
Before we knew it, we had landed in Italy and embarked on our own journey to get through customs and read the Italian signs.  While we waited for the rest of our group to arrive, Marc taught us how to play a traditional Italian card game and Madeline P. assigned us our Italian names. After everyone had landed and introduced him or herself, we played a few rounds of a memorization game.  By the end of it we knew each other's names, hometowns and favorite television shows.  It was obvious how interesting of a group we are when the favorite T.V. shows ranged from Sex and the City (Sammy's favorite) to Sherlock (Allison's favorite) to Trueblood (Jake's favorite) to Adventure Time (Seena's favorite).
We were all starting to feel like a true familia when we slung our backpacks onto our backs and hopped a bus to the train station.  We decided the train station was our first culture shock of many, but quickly recovered in time for a much-needed lunch of pizza, fragola and many more delicacies.  Our fabulous navigator, Marissa S, led us to our hotel where we spent some down time unwinding and relaxing.  Our adventurous and tiring day was topped off with an incredible dinner and dessert.  We fell asleep happy and psyched for the rest of the trip and everything Italy has to offer.
The next day we awoke, filled up our water bottles, tied our sneakers and departed for our hike from Vernazza to Corniglia in Cinque Terre. We walked up to the base of the hike, feeling confident and ready for anything.  As we walked, Lindsey and Marissa led us in a sing-along of Hilary Duff and we marched to the beat of The Lizzie McGuire Movie's soundtrack.  We belted "This Is What Dreams Are Made Of" until we reached the top, incredibly sweaty and proud of our accomplishment.
We stepped into Corniglia and headed straight for a little café that would seat all of us.  Our meals were incredible, especially the pesto gnocchi, because of the basil festival that was taking place.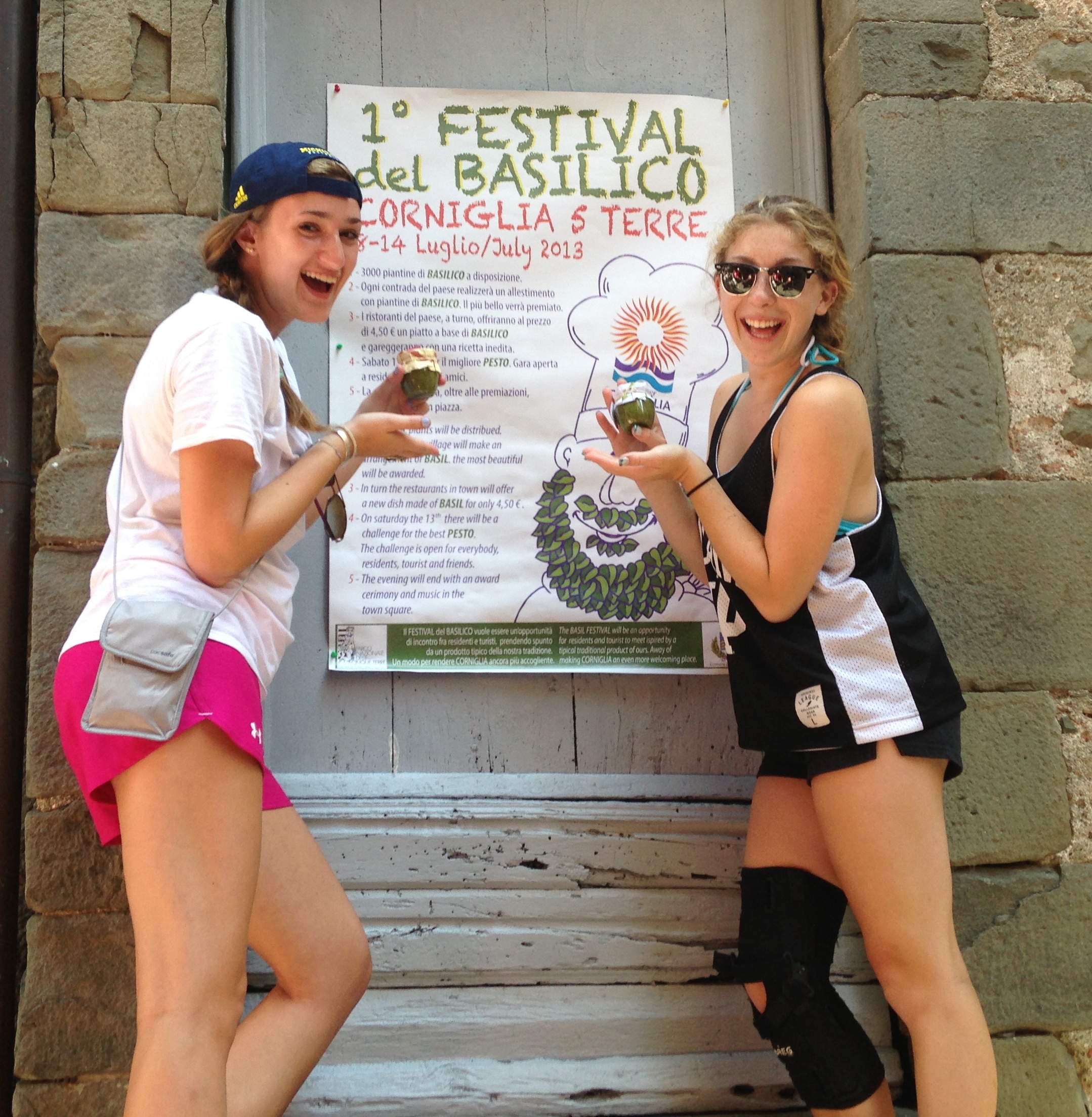 We decided that we weren't too full for gelato (we never are) and wandered around town, stopping at a gelato shop.  The limone, tiramisu and crema getalo were delicious and we sat in a patch of sun, laughing and relishing in the beauty of Corniglia.  We made our way to the beach, where we jumped into the clear turquoise water and cooled off.  While at dinner we celebrated Gabby's birthday with a piece of tiramisu, a card signed by everyone that sings in Italian, and a good old American "Happy Birthday".  Of course, one verse wasn't enough, and we serenaded her once more while waiting for our train to arrive.
Until next time!
The Westcoast Blogger
If this sounds like an adventure you'd like to be a part of, explore our Westcoast Connection 16-day program for student travel to Italy!