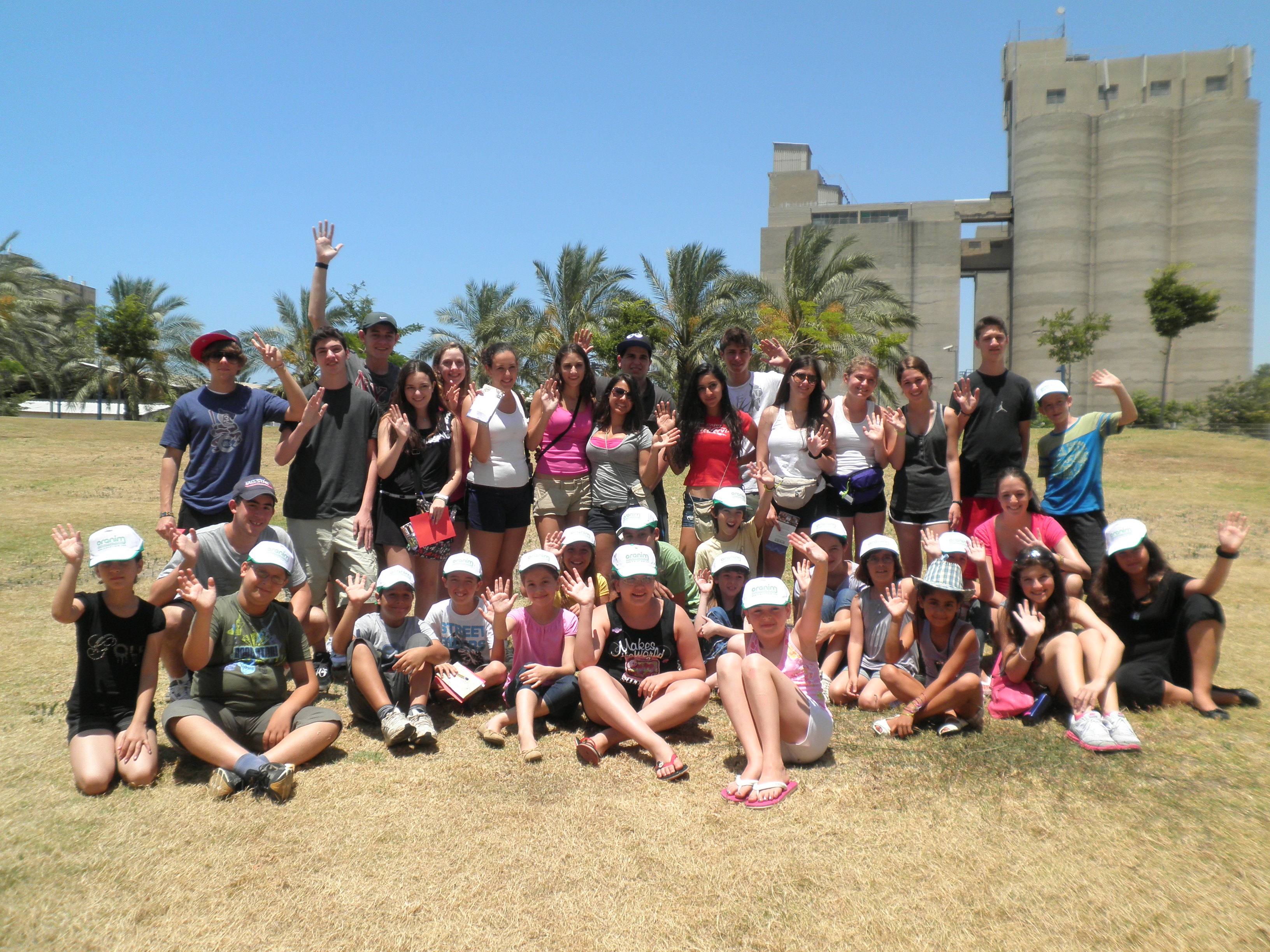 The Israel Experience trip checks in from Bat Yam.
Whoa, we have had a busy past few days! Hannah and Jordyn made new friends while volunteering with fifth graders from Lod, a town in Israel. We played games and ended with Israel Bingo.  As we continued our day of community service, Jeff W. and Matt proved they were not afraid to get down and dirty for a good cause as we picked and crated tomatoes that will be distributed throughout Israel to families in need.
As we traveled south through the the magnificent Negev desert towards Eilat, we made a stop at a Bedouin Tent where after a relaxing camel ride we learned about Bedouin traditions. There we celebrated the 4th of July with a drum circle where Ida and Jamie proved that they can dance circles around anyone.
Snorkeling in the crystal clear waters of the Red Sea while dolphins swam around us was thrilling! Annie was treated to an extra treat when one of our finned friends swam past and allowed her to touch its side. Eilat proved to truly be a place filled with fun; no wonder they call it the vacation spot of Israel! Ending our stay dancing under the stars in the warm desert air on a disco cruise was the perfect way to say farewell to this lively city.
After leaving Eilat, we were treated to one of natures treasuers as we hiked the Red Canyon. Paige blazed the trail through the sometimes only one foot wide canyon. Everyone felt accomplished after this hike.
Now that we are all in Tel Aviv, we can't wait for more adventures to begin.
Until next time….
Shalom,
Mark and Dana
The Westcoast Blogger