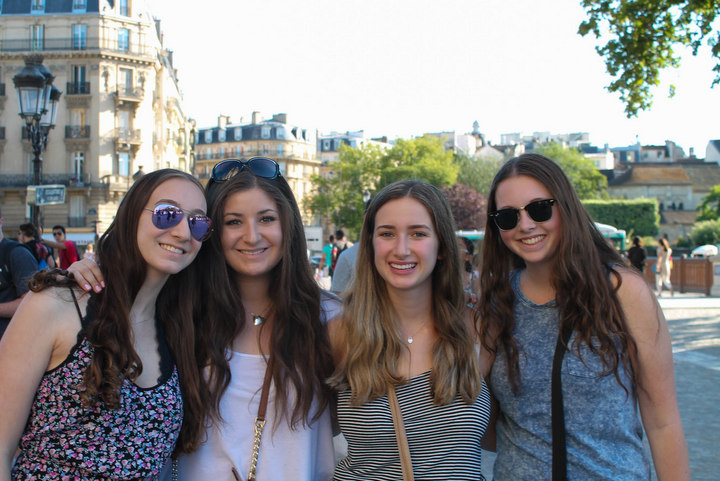 Bonjour, mes amis! Bienvenue à Paris! Taking the scenic route (is any route in Paris not scenic?) past the Louvre Museum, we arrived at Notre Dame. Trip members took in the gothic beauty that is the famed location of Victor Hugo's Hunchback of Notre Dame. A quick walk later we arrived in the Latin Quarter for dinner, where some of our trip members tried escargot and indulged in French delicacies like foie gras and crème brûlée.
Later that evening, we climbed the Eiffel Tower to get a magnificent view of the city at night. Once we reached the top, we were treated to a full view of Paris. Trip members marvelled at the Arc de Triomphe, which stood out amongst the buildings. During our time in Paris, we were able to get an almost 360° view of the Eiffel Tower at night on our boat ride around the Seine River. Riding beneath Paris' numerous bridges, we were treated to the sparkling light show the tower puts on at promptly 11pm each night. That night we truly learned why Paris is called the "City of Light"!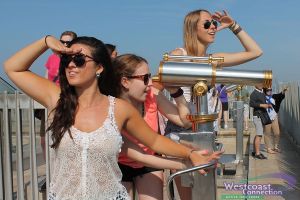 Driving through the streets of Paris is a drive through history as gothic and French baroque architecture grace every street corner. We drove past where Napoleon was buried, a special moment as this year France is commemorating 200 years since Napoleon was defeated. It's been truly wonderful for us to be immersed in a city that is littered with its rich history; every street felt like a reflection of the French Revolution or the Age of Enlightenment. Arriving at the Rodin one sunny morning, trip members enjoyed the idyllic gardens of what used to be artist Auguste Rodin's home and tried their hands at snapping a shot of their best impersonations of The Thinker. We've got some budding models on this trip, that's for sure!
Perhaps the highlight of the trip and the most memorable was the Palace of Versailles. One of our trip members rated the visit to the royal palace as second favourite only to the Eiffel Tower. Our tour guide took us back in time with stories of King Louis XVI and Marie Antoinette, and their life together in the palace. The sheer luxuriousness of the Palace left no doubt about why the lives of the King and Queen ended so tragically.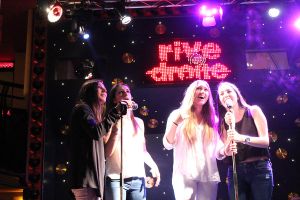 Of course, an adventure in Paris would be remiss without a trip to the Louvre to see the famed Mona Lisa and the over 35,000 works of art stored in the old royal palace. Our tour guide informed us that if we were to spend only 60 seconds looking at each piece, we would need 24 hours/day for almost a whole month! Filled with knowledge but hungry for French food, we took a break for lunch on the Champs-Élysées so some of our trip members could take a much anticipated trip to Laudrée for decadent pastries and macarons. Between every trip member who indulged, we must have tried every flavor!
Is there a better way to end our wonderful time in Paris than with dinner and a night filled with fun, laughter and music? Our karaoke night kicked off with a rendition of Bowling for Soup's "1985" and continued with great hits such as "Wonderwall" and The Black Eyed Peas" Where is the Love?" performed by our very talented staff group. We left Paris with smiles on our faces and the hopeful promise that we'd all return soon. Paris, nous vous aimons!
We are currently in Annecy, nestled in the French Alps enjoying the sun and cozy feel of the quaint town. Au revoir! À bientôt!
The Westcoast Blogger