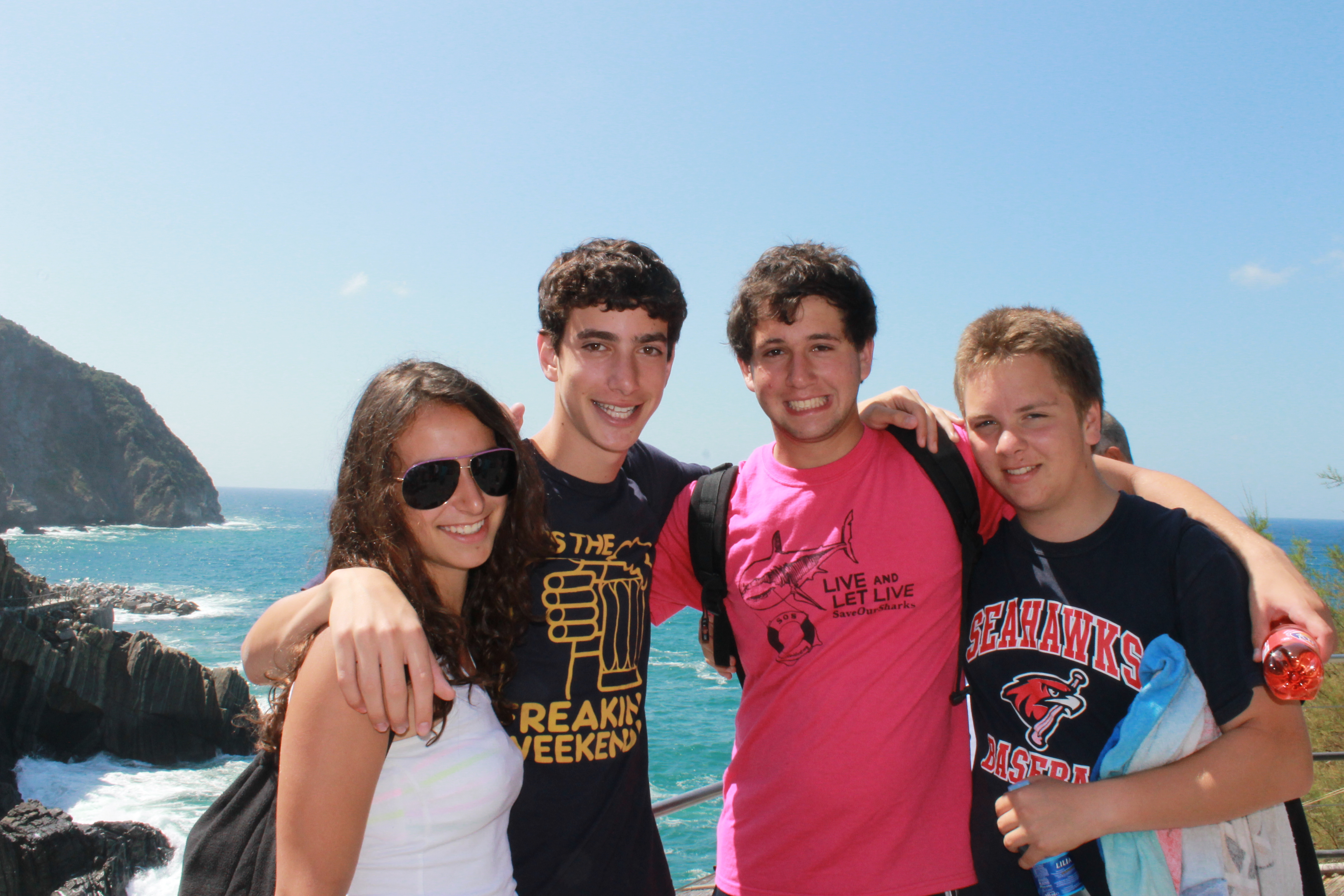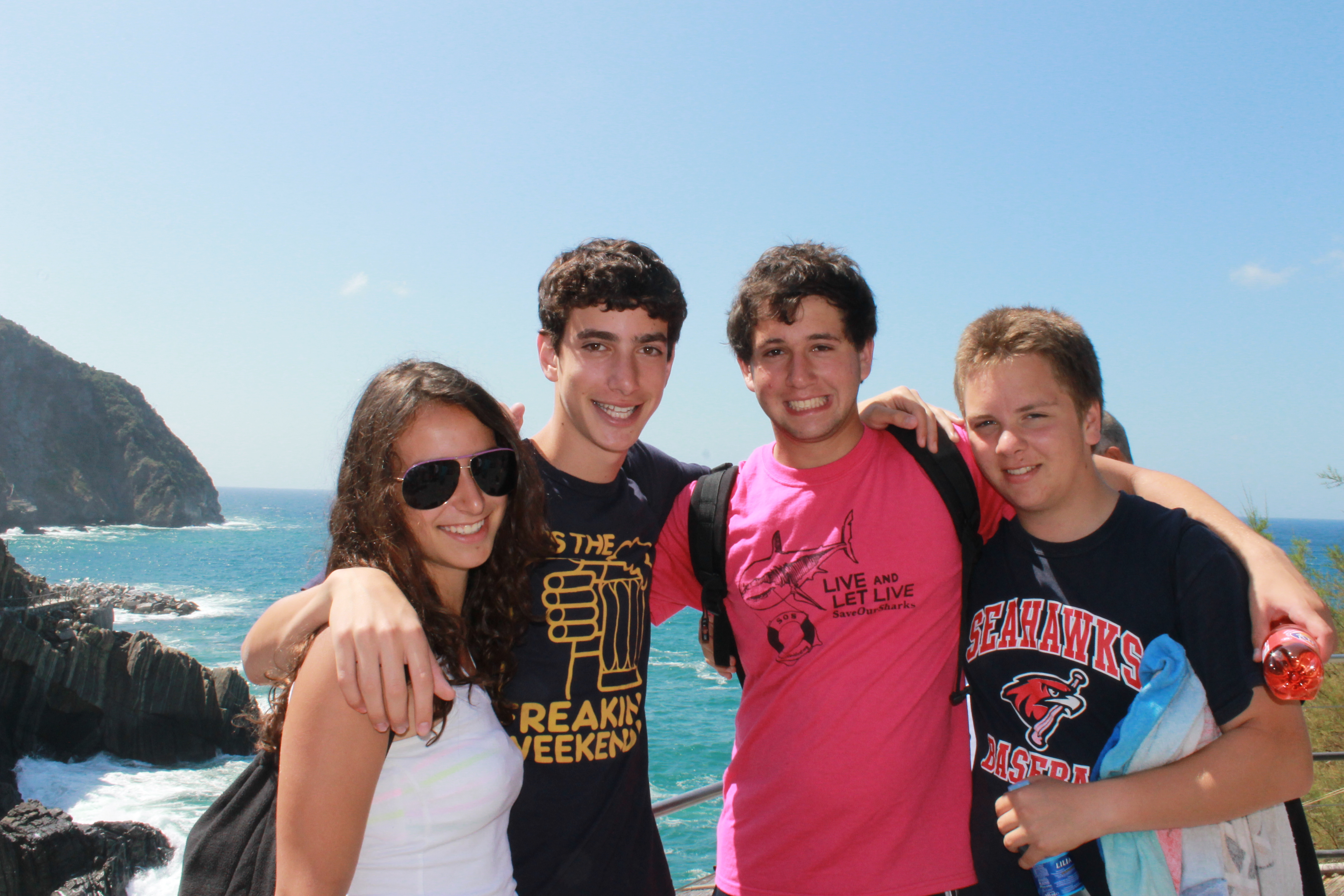 Buongiorno la familigia!
 
Our days in La Spezia were filled with lots of sunshine and high spirits. On our way out to Cinque Terre, we stumbled across a local market in the Square where many of us picked up fresh fruit or bread for the train ride to Monterosso. The beach town was beautiful and we all quickly jumped into the Mediterranean Sea to cool off and enjoy the scenery. The next day, we headed to Manarola where Chad and Kyle took a refreshing swim in the grotto area after we all explored the cute shops and discovered the ever-so-tasty authentic focaccia sandwiches.
 
The next morning, we awoke with excitement for our big hike from Vernazza to Monterosso. The entire trek was filled with breathtaking views and Julia, Sophie, and Lizzie basked in the beauty by stopping to snap many photos of the beautiful landscapes along the hike. Though the hike was definitely very enjoyable, we all grew more and more excited as views of the Monterosso beach grew closer. Once there, Omi collected some beautiful multi-coloured rocks that she discovered along the shoreline. As soon as we settled our things down on the cots, Daniel, Matthew, David, Max L, Oliver, Alec, and Brenner surprised the rest of the group by showing up the to the beach wearing speedos that they purchased together earlier that day! It was absolutely hilarious and even the Italian lifeguard (also in his speedo) chuckled as he mentioned that "Si, si – it's what we wear here! Very good!"
 
Wearing speedos is not the only way that our trip has been embracing the Italian culture: Kenna, Chad and Kyle discovered a delicious gelateria on the beach line and guided the rest of the group over for gelato after our day in the sea. Kelsey, Gabi, Elizabeth, Simone, and Hanna tried out the paddle boards and were lucky enough to have our friendly and helpful lifeguard named Diego teach them some tips for staying balanced on the boards amid the wind and waves of the sea. Marisa, Sabrina, Max C, Jasen, and Ben spent a relaxing time in their kayaks as well!
 
The next morning, we were off for our train ride to Venice, where we explored the San Marco square and visited the Doges Palace. The Venice streets were filled with local vendors and shops, and Alec and Elizabeth both purchased beautifully detailed traditional Venetian carnival masks as souvenirs. We wrapped up our time in Venice by playing "A to Z," where teams explored the streets of Venice and had to find objects that began with each letter of the alphabet. Next stop, Florence, where we are looking forward to tasting and learning more about La Bella Italia!
 
Ciao for now!
 
The Westcoast Blogger