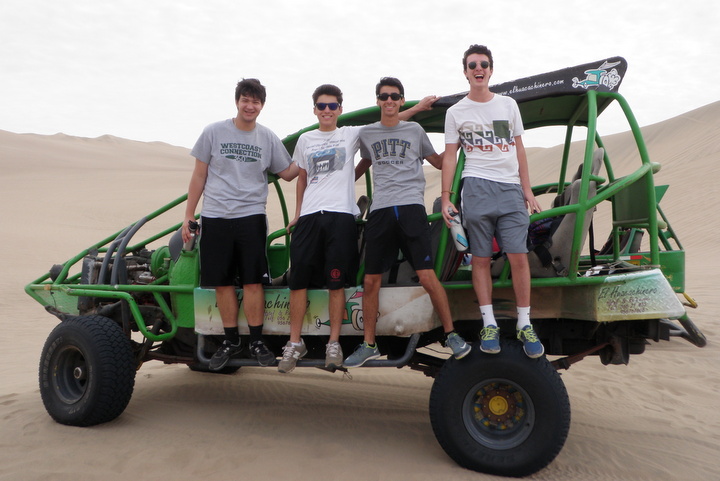 Hola from Peru!
We cannot believe that the trip is coming to an end. It has been 28 days filled with activities, community service and fun. We have seen all of the trip members bond and become a family. During the trip, we have seen many different Peruvian landscapes such as the ocean, the Amazon,  the mountains and we had one more to see, the desert. We stayed in a beautiful oasis called Huacachina. As soon as we arrived in Huacachina, we ate lunch and then headed to the sand dunes (which were right behind our hotel) for a hike to the top. The hike was not easy but totally worth the beautiful view of the desert and the oasis.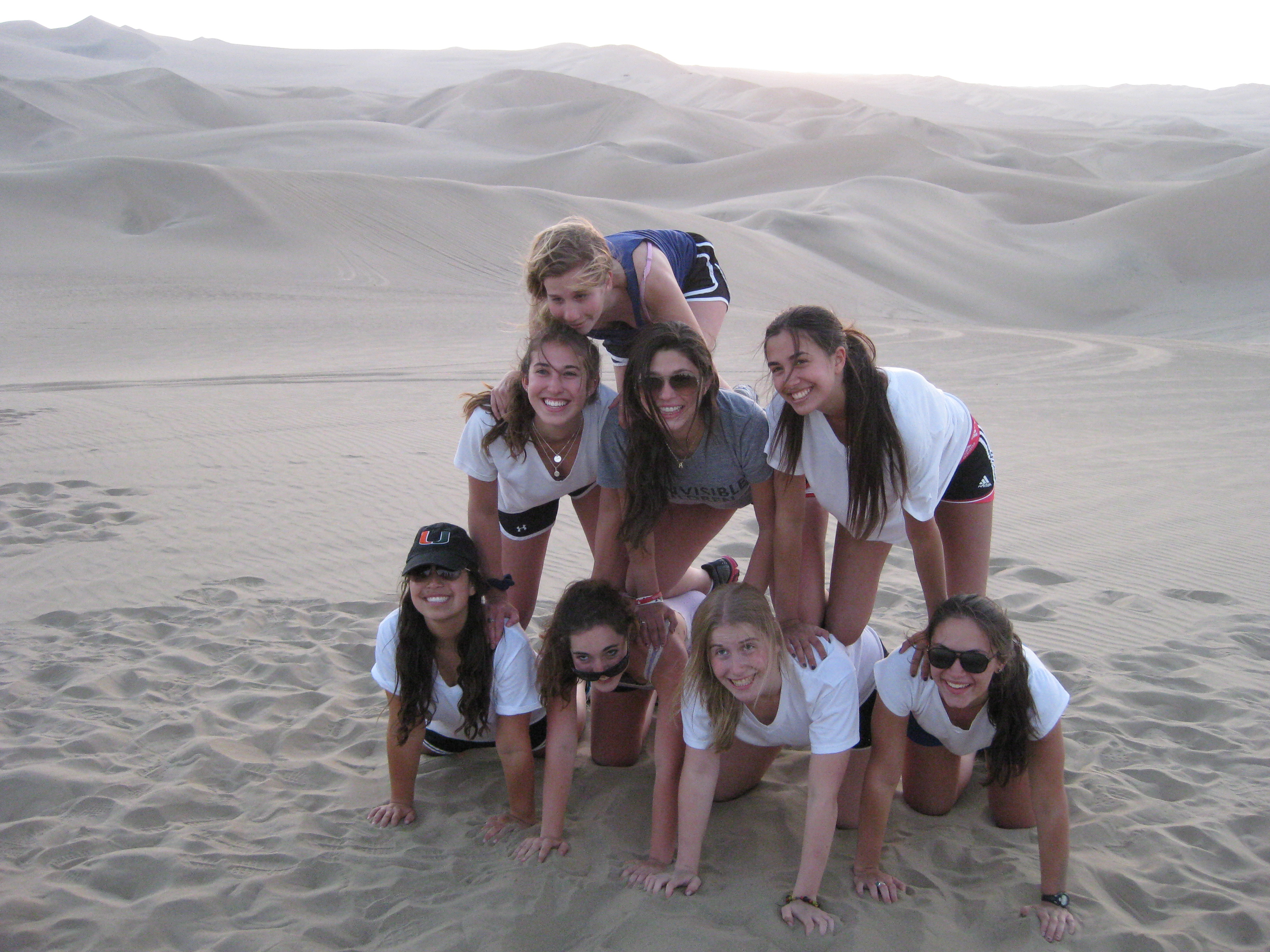 The next day, we had our last day of service. We went to a local school and helped create a garden in their yard. After our garden was complete, the trip members played with the children of the school. All of the students were extremely happy to meet us. The afternoon was very relaxing, we all hung out and sat by the pool then ate a delicious supper.
Our last full day in Huacachina was spent relaxing in the morning and then we had an action filled afternoon. We took a thrilling ride on a dune buggy and all had the chance to try sand boarding. Jill was a natural, she impressed us all! Sand boarding was something that none of us had tried before and we had a blast. We then watched the sunset over the desert. It was the perfect way to end the day.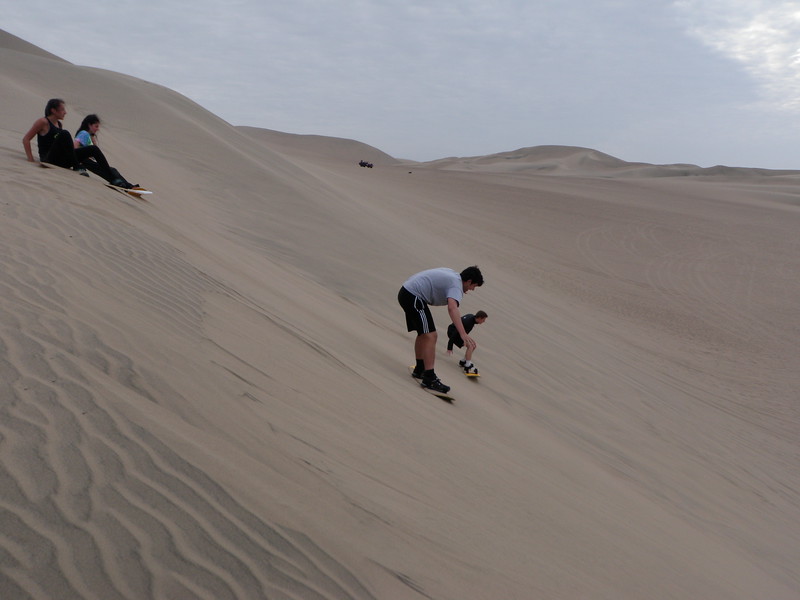 Our time at Huacachina was quick but a ton of fun! It was now time to head back to Lima. Once we were in Lima, we went to a restaurant for a Peruvian buffet and a show. We watched dancers perform traditional dances in elaborate and beautiful costumes.  David N was the first of our trip members to be pulled up on stage. He had quite the moves!
Our final day was spent in Lima. We needed to pack up all of our things and get ready for our journey home. In the afternoon, we had lunch by the ocean and had a bowling birthday party for Alec. It is now time to return home. We've had a great time, we've seen and done so many new things. The memories and friendships created in Peru will last a lifetime.
See you soon!!
The Westcoast Blogger
Are you interested? Check out our 28-day trip for community service in Peru and get involved by its history, culture and people.