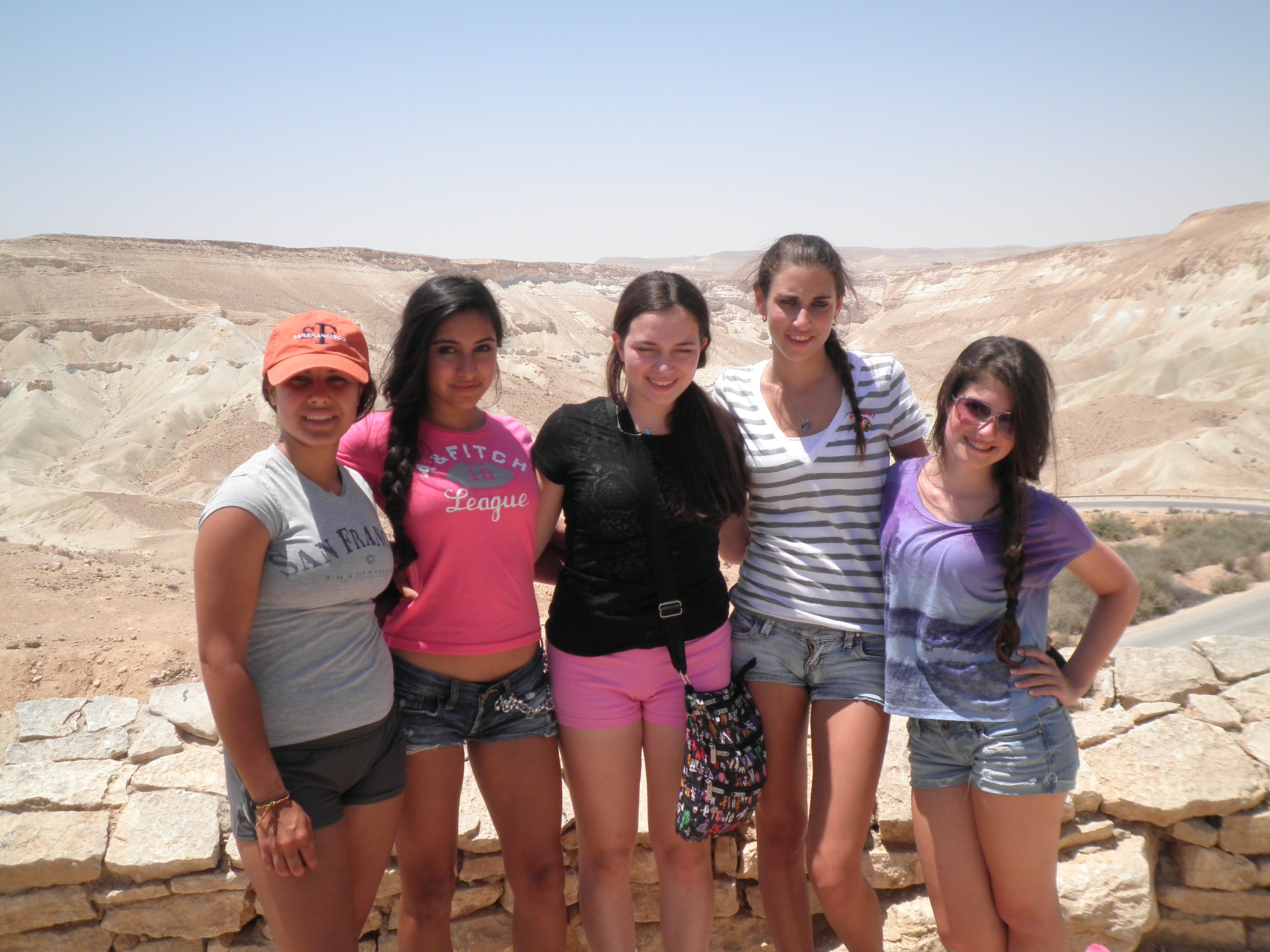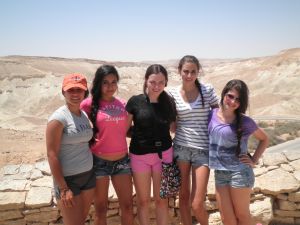 Shalom from the north of Israel!
We have had some wet and wild fun these past few days in the Golan Heights!  Matt mastered the rapids of the Jordan River as he weaved between rocks and trees to guide his raft.  We paddled downstream racing each other's boats and relaxing in the sun enjoying the amazing weather.  Northern Israel has provided us with colorful landscapes that greatly contrast the desert scene set in the south.  As we rode in jeeps through rocky roads of the Golan Heights it was exciting to see remnants of the front line where Israel fought to expand its borders against Syria.
That evening while cruising on the Sea of Galilee we all danced and played hand drums as the sun set over the sea; it was truly a breath taking sight. As we wrapped up our stay in the Golan Heights we traveled to the Manara Cliffs where we zip lined and rappelled down the cliff.  The feeling of achievement among the group was overwhelming, Annie and Carly teamed up and conquered their fears as they rapelled down the cliff.
As we left the Golan Heights for Naharia we can say that we left on a high note. As we prepare for a relaxing Shabbat in Naharia we are all looking forward to some very chill beach time as we have had a very adventurous past few days! Shabbat Shalom Dana and Mark