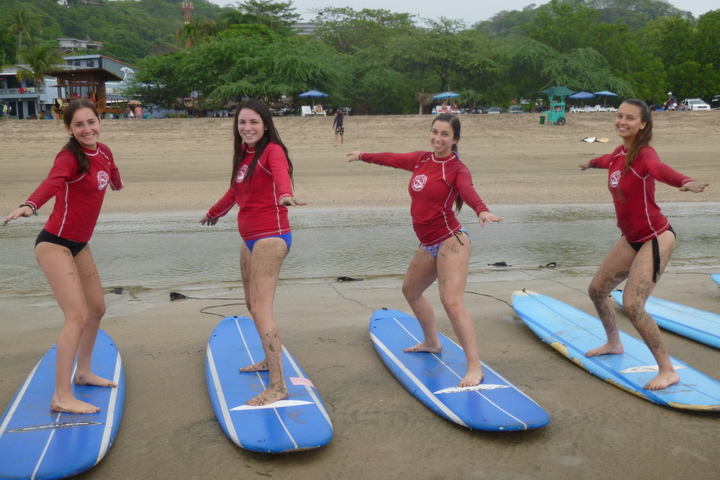 What a rush!
Flamingo was a wave (no pun intended) of surf, sun, sand and of course service!
Our first day of travel to the tropical beach town had us on surfboards in no time. The Iguana Surf instructors made sure we were all hooked up with right gear and had many of us "hanging ten" within an hour! The olas (waves) were big enough to carry many of us to shore with a few of us showing off some 180 degree turn tricks. Even after the lessons, many TM's continued tackling the 3′ swells by body surfing which Sofia made sure we all tried.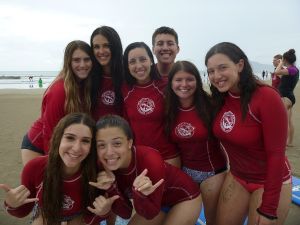 One of the most exciting parts of the stay in Flamingo was the painting and cementing portion of the service project. In the beginning of the trip, we began the foundation of two houses and now it seemed fitting that we finished the last touches of two houses that have been worked on for over a year by other community service groups. Not only did we finish painting the exterior of both houses but prepared one so that a key could be formally handed to the new owner in a few days time. Diego who was our project manager was extremely helpful in delegating work so we could finish quickly… He also had a very sick (uplifting) playlist that he let trip members checkout to download.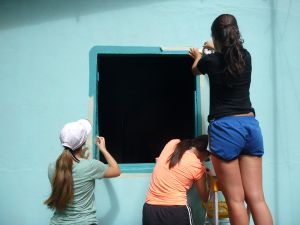 Today we traveled five well rested hours to Arenal for the Baldi Hot Springs which were…unbelievably tranquil. Words cannot describe the luxurious, clear, steamy waterfall spas we all melted into. Although all man-made, this spa is completely heated by volcanic energy which is equally as fascinating as the immensely popular water slides surrounding the pools. There was a point today when every staff and trip member looked at each other, eyes wide open, to silently say, "is this really happening!?".
The Westcoast Blogger