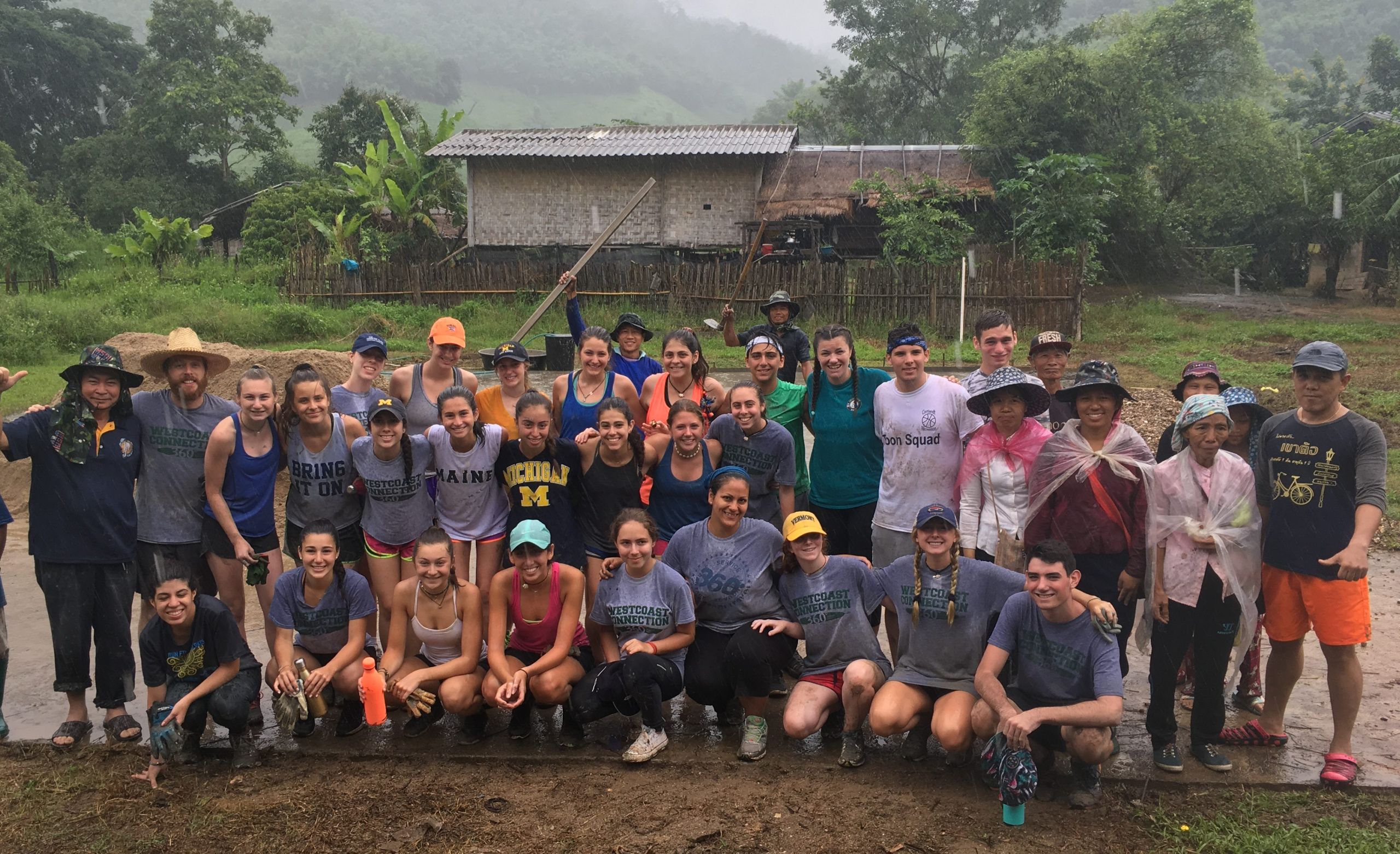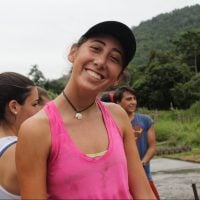 This story was submitted by Samantha Rosen, an Alumni of our Thailand Community Service Program.
Samantha is the 2019 winner of the Share Your Volunteer Story contest, where alumni of our Volunteer programs share their stories with us for a chance to win a $100 Amazon gift card and a $100 donation to the charity of their choice.
Follow us on Instagram and Facebook to stay up to date with our contests throughout the year.
The initial culture shock I felt while watching the tiny hill villages roll by as we drove down the dirt roads of Thailand started to fade, and in its place my concern for the hidden citizens developed.
My experience that summer in Thailand with Westcoast Connection only confirmed my commitment to help the remote people all over the world that are unable to obtain the medical resources they desperately need.
When we arrived in the small Thai village of Mae Salak, our home for the rest of the week, we were given a tour by the local village chief. Our translator explained the problem the villagers were facing, more than half of their children died each year because of drownings in the nearby river or from illnesses they were too isolated to get medication for.
Since at the time we were only a group of twenty five teenagers with no medical experience, we spent the rest of the week attempting to solve the one issue we could. We created a concrete play area by mixing and laying cement so that the kids would be able to play there instead of the banks of the dangerous river. This ensured that when the river flooded, the kids would be out of harm's way. Our goal was to indirectly prevent some of their lives from being lost.
Once the project was completed, the children and adults of the village performed a show of appreciation. We spent the rest of the night singing, dancing and playing soccer and frisbee with the village kids. Although we could not use words to communicate with one another due to the language barrier, we learned to express our appreciation for each other in ways I never knew possible.
That summer spent with WCC doing community service inspired me and changed my life direction. However, I was still haunted by the issue we did not have the training to fix. I felt discouraged that many of the children that I met would inevitably get sick and potentially die of common curable illnesses, and there was nothing I could do.
This is why I am now majoring in Medicine Health and Society and concentrating in global health at Vanderbilt University. Ultimately, I hope to be able to return to the small village of Mae Salak with new, innovative, and self-sufficient technology that would allow the secluded villagers to prevent some of these tragic and untimely deaths.
I hope to bring awareness that medicine is not a privilege, and does not have borders, but it's a right to everyone despite their physical location.
Inspired by Samantha's story? Explore our Volunteer programs here.
If you've got your own WCC Alumni Story to tell, then fill out the form here. We'd love to hear from you.