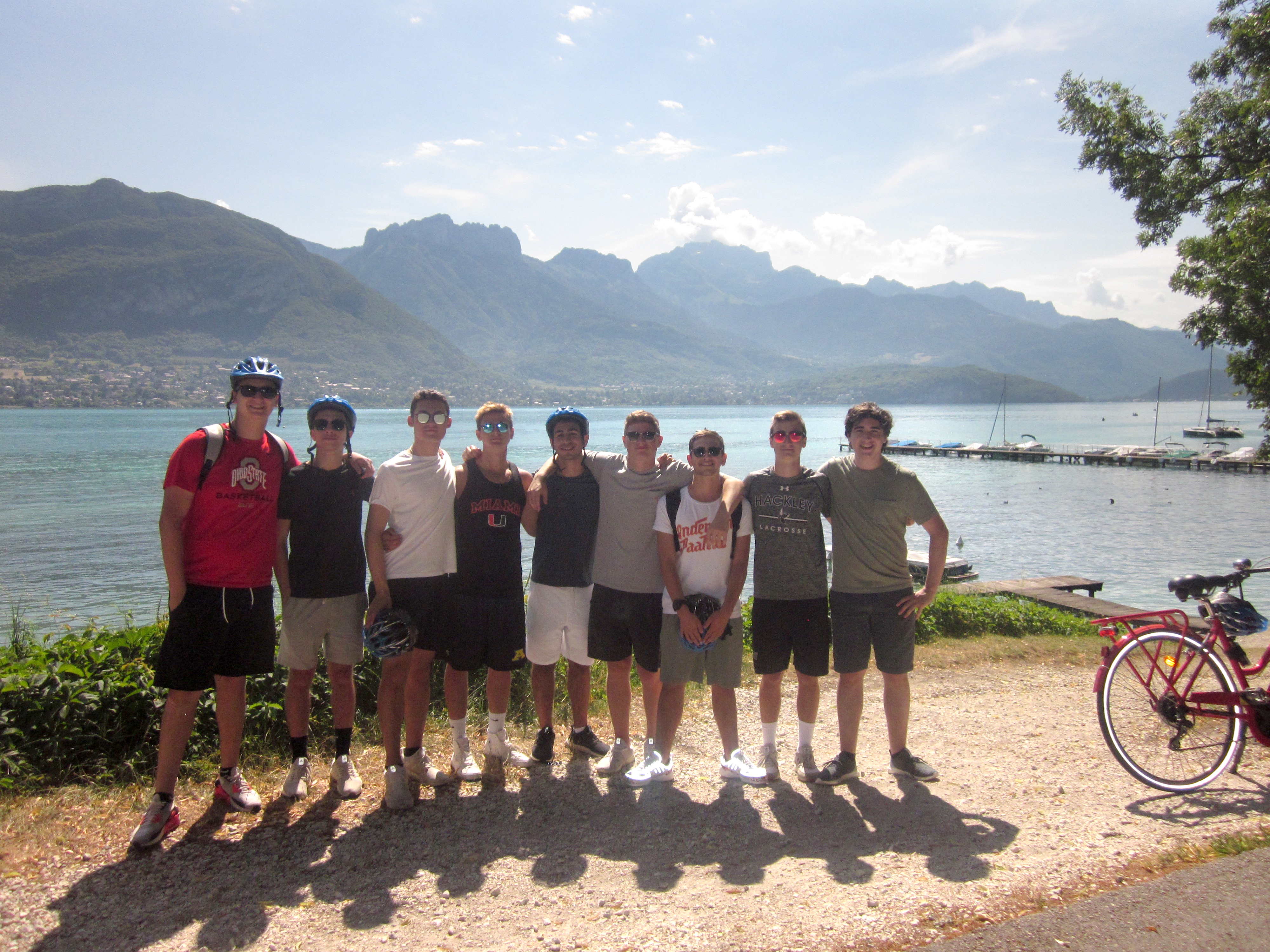 Ecuador and Galapagos! Off we go!
Our first full day in Ecuador was completely fascinating. We went to the Center of the World (0 degree line at the equator) and learned a lot about the gravitational pull of the poles. TMs experimented with balancing an egg on a nail at the equator and some of our TMs became egg masters and received a certificate of achievement! We also had a chance to see other effects of being at the equatorial line such as how water drains in each hemisphere.  We practiced our balance by walking the equator line and we THINK we felt the gravitational pull. In the afternoon some TMs enjoyed market time while other relaxed back at the hotel.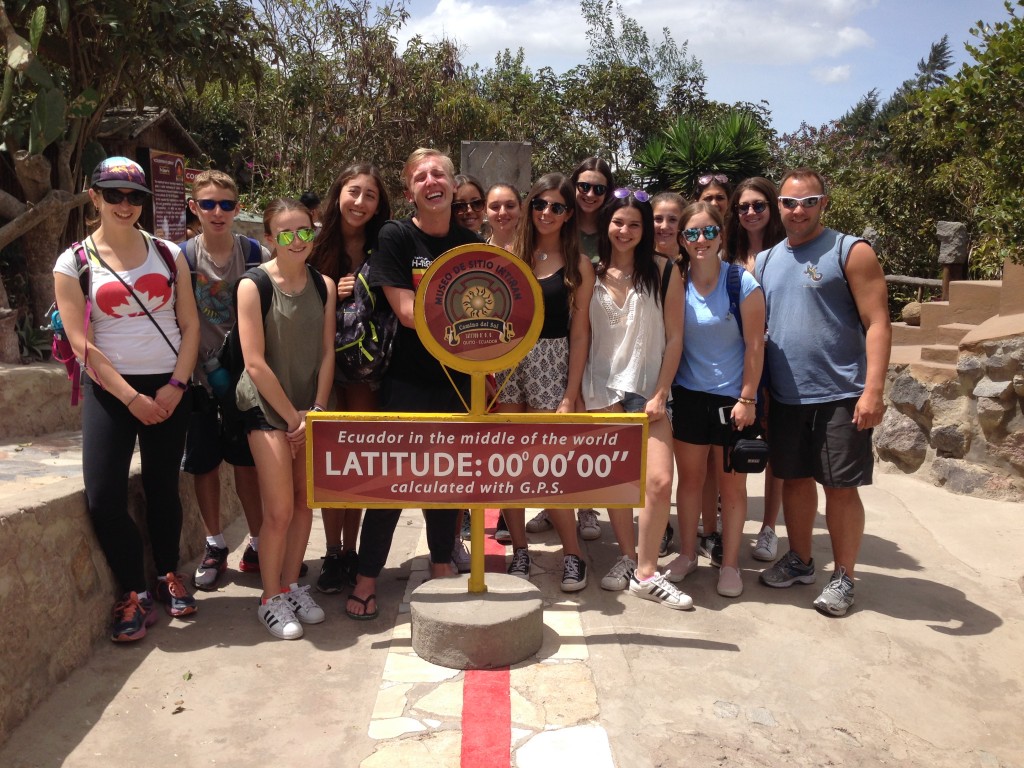 The next day was back to adventure. We took a ride to the beautiful and lush Mindo cloud forest to zipline over the trees and through the clouds. Afterwards we went on a great river tubing adventure through the forest- this was no lazy river!
The next morning we were up and off to the Galapagos! A short plane flight and here we are.
The style, pace and beauty of the Galapagos is exactly was we could hope for. Right away we grabbed our snorkel gear, met our guides and headed right to the water. It sure didn't disappoint. Sea lions are EVERYWHERE. We are thoroughly enjoying swimming, gliding and floating through the water with sea lions by our side. Selfies with sea lions, underwater pictures with sea lions, we have gotten it all. Let's not forget the sea turtles, finches and pelicans that are also all around. The wildlife has provided such great joy and photo ops for all. Today we headed out on a boat to snorkel through Kickers Rock. We saw sea urchins, star fish, more turtles, more sea lions, and…sharks (which we quickly and with relief learned are not aggressive). We stopped at a gorgeous beach for rest, relaxation and more photo ops. At night we broke into groups for a photo scavenger hunt and dinner.
Tomorrow we head to Santa Cruz, our official final stop on this amazing journey. We don't even want to think about the end of the trip so we'll just continue to enjoy the moment and the beauty all around us.
The Westcoast Blogger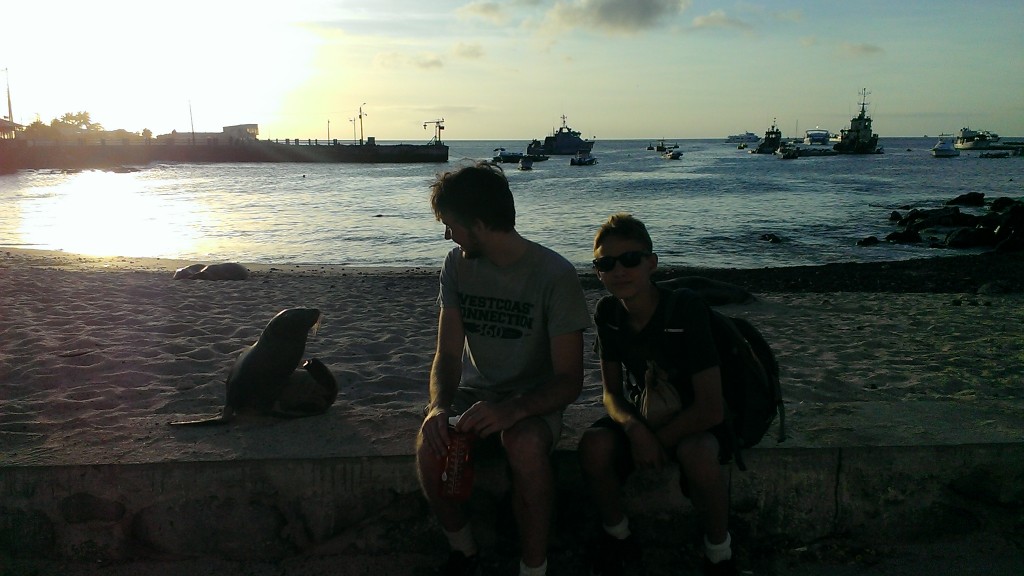 Save