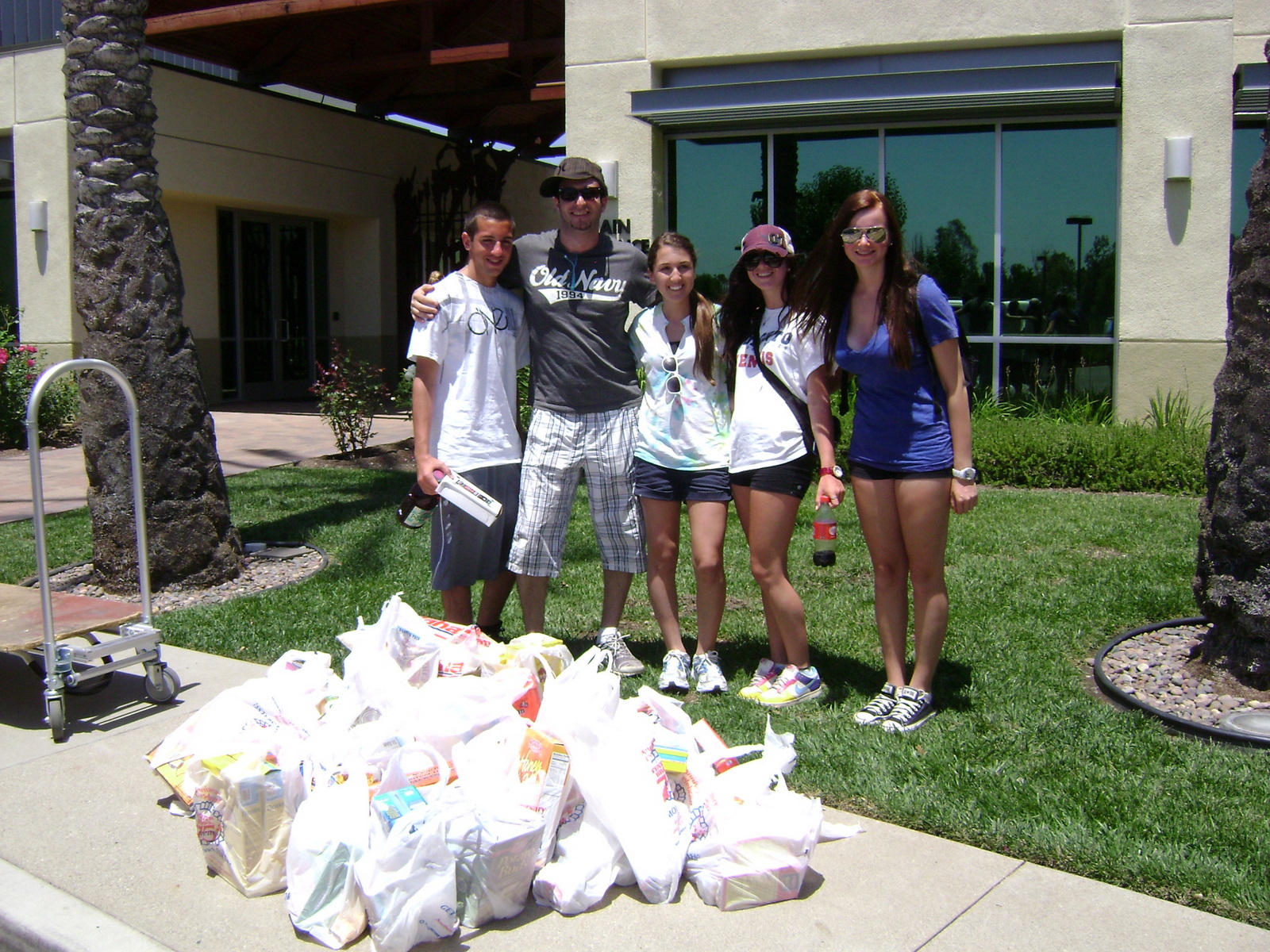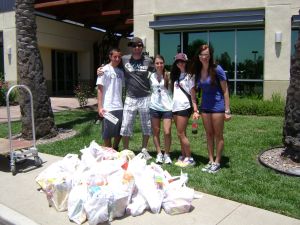 Dear Parents and Family
It's already the third day of our trip, and we're having a blast! After arriving in Los Angeles and settling in to our incredible UCLA dorms, bowling was our first group activity. Super Sammie shot a group high (bumperless) score of 68! Who knew we were such bad bowlers???  Exciting Emily cracked 100 with bumpers but we're not sure if it really counts if it's physically impossible to throw a gutter ball.
The next morning we went to the beach where we played a fun volleyball game. Magnificent Moriah had an aces streak befitting of Kerri Walsh. Dinner at Mel's diner was burgerlicious and Rambunctious Ray loved it! A scavenger hunt on Hollywood Blvd ensued in which the highlight was no doubt Rowdy Ray re-enacting an epic Star Wars light saber battle with two professional actors. Kooky Kiley wrote out HOLLYWOOD the most creatively using people and street characters body shaping the letters.
Today we ran a food drive for the Orange County Rescue Mission.  Lucky Lexi was really energetic, being part of the group who brought in the most food – FOUR FULL SHOPPING CARTS! Everyone was so impressed with the generosity that we were capable of bringing out of the local residents. Crazy Chelsie started the idea of making her own food donation, a trend that the entire group enthusiastically continued.
After dinner, Amazing Allie got everyone involved in a Westcoast/360 game of animal sounds. Interesting Iliana was a pro at hooting like an owl. Everyone participated in amazing trust building exercises involving blindfolds and obstacles. Great trust was formed, though it took time for Silly Sam to trust Jovial Jon as he led her right into many obstacles.
More updates coming soon,
With much love,
Super Sammie on behalf of the whole California Crew!
The Westcoast Blogger