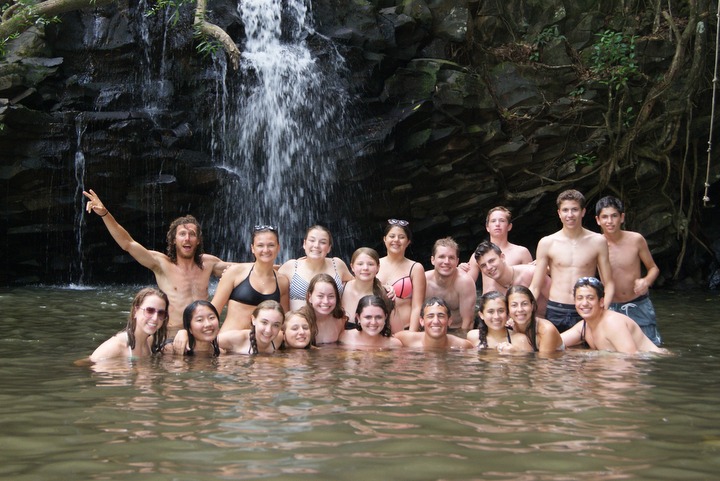 Aloha from our final stop of our trip… the gorgeous island of Maui!
HA1 has been filled with highlights for the last 26 days, but it's been difficult to top our final five days of the trip in our fifth and final location. Maui has been paradise, from surf lessons, to a luau under the sunset. There were fire dancers, fresh fish to eat, and hula dances to take part in during our ocean-side luau celebration.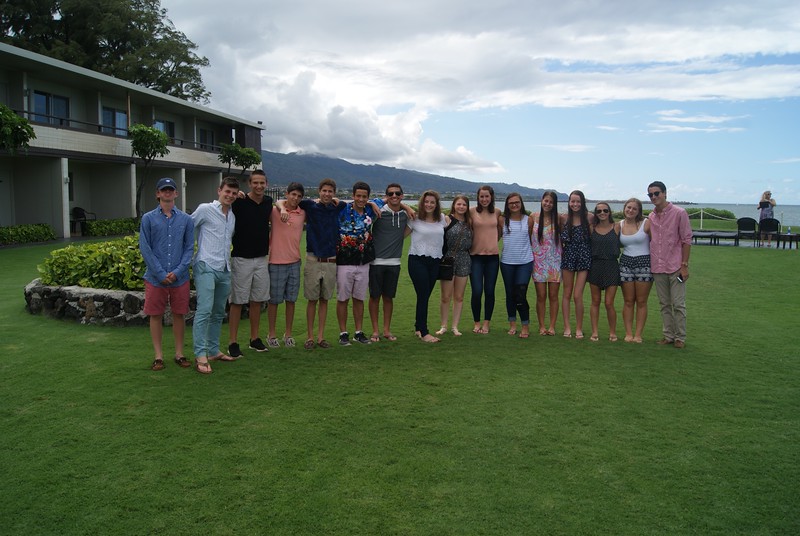 Our final service project of the trip was with Hawaiian outdoorsmen Nature Jay and Nature Ray. We loved the balance of fertilizing, pulling weeds, and organizing the Twin Falls area of the Hana Highway to build a future eco school and homestay. Jay told us that if we return in five years time, the land that we worked on for two days will be full of classrooms and housing, thanks in large part to the help of the various WCC/360 groups who will continue to work on the site. When not working outside, we cooled off in three different waterfalls on the property. Eco Maui was another meaningful service project for our group, and we were proud to give back to the islands of Hawaii which have given us so much.
On our final days on the island we snorkeled alongside Molikini Crater in the crystal clear Pacific Ocean. We saw various breeds of fish, eel, and sea turtles and we had a wonderful time enjoying a gorgeous day on the catamaran and ocean. We ate burgers under the sun and at one point could see five Hawaiian islands at once from our ship!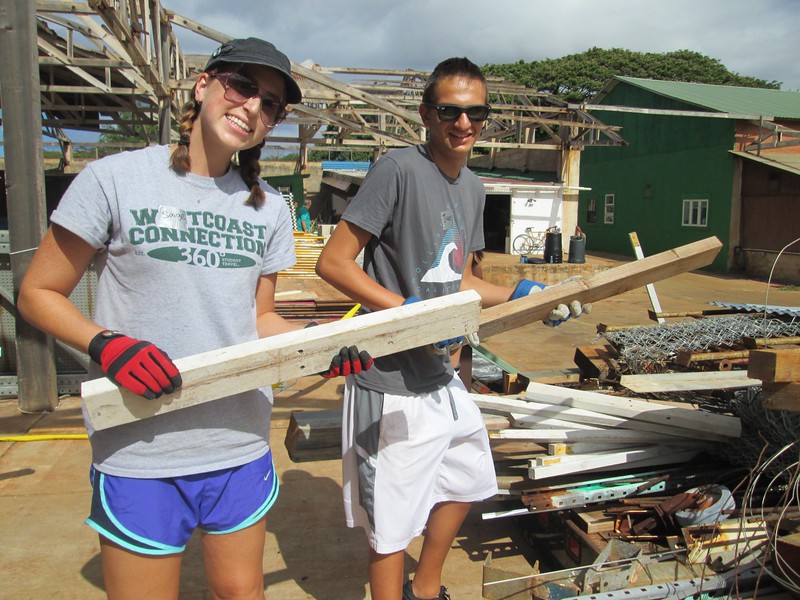 We began the process of saying goodbye to one another through reflective meetings and final banquets. We exchanged shout-outs to fellow trip members for their friendship, support, and laughs throughout the trip, and we all shared our resolutions of what impact we hope this special trip will have on our lives moving forward.
While we are sad that the trip has come to an end, we are looking forward to being home and reflecting on our travel experiences as we share stories and pictures with friends and family.
Mahalo and aloha,
The Westcoast Blogger
Got yourself interested? Be part of this community service for high school students and travel to Hawaii & Alaska for a one-of-a-kind experience.