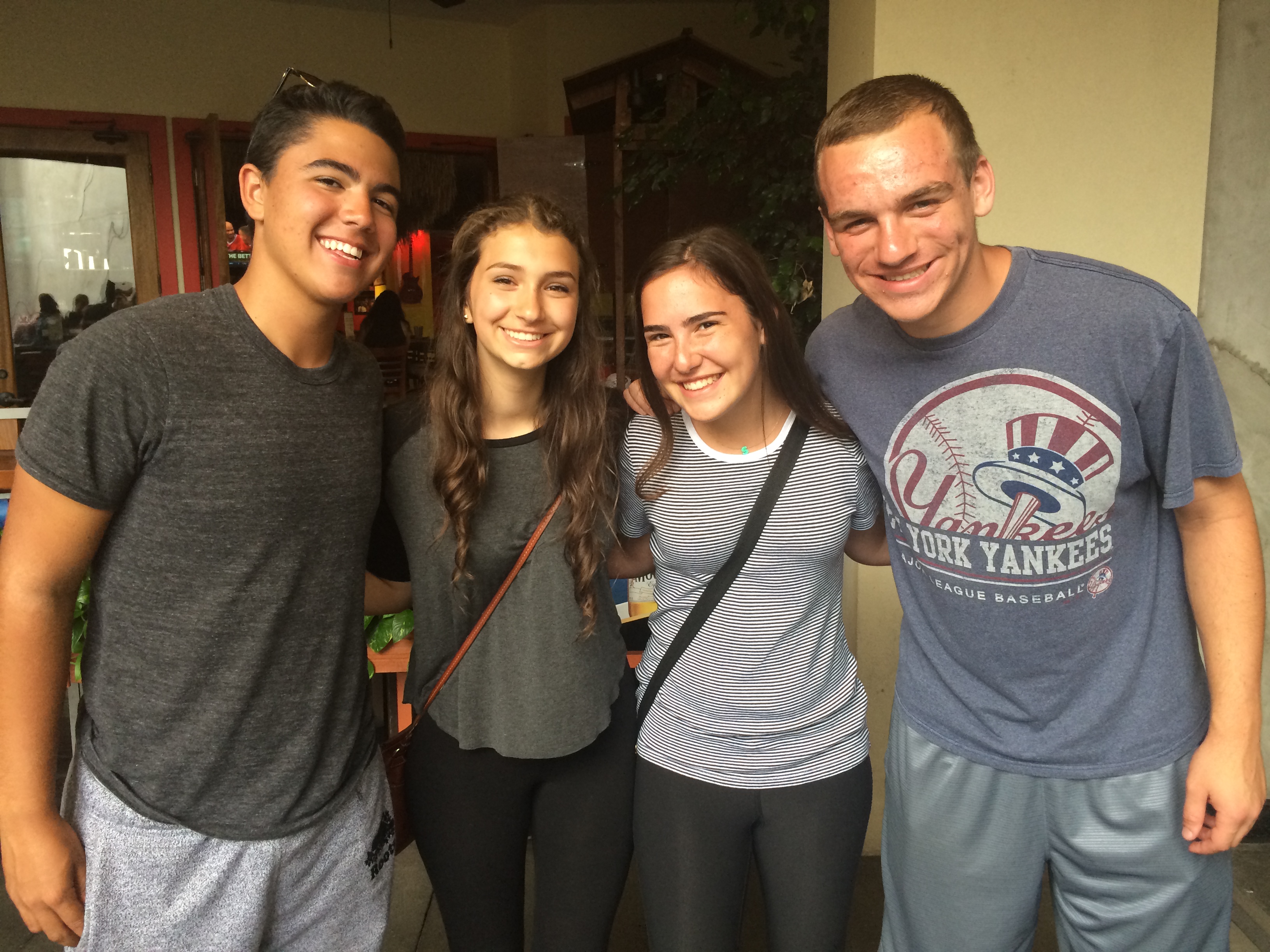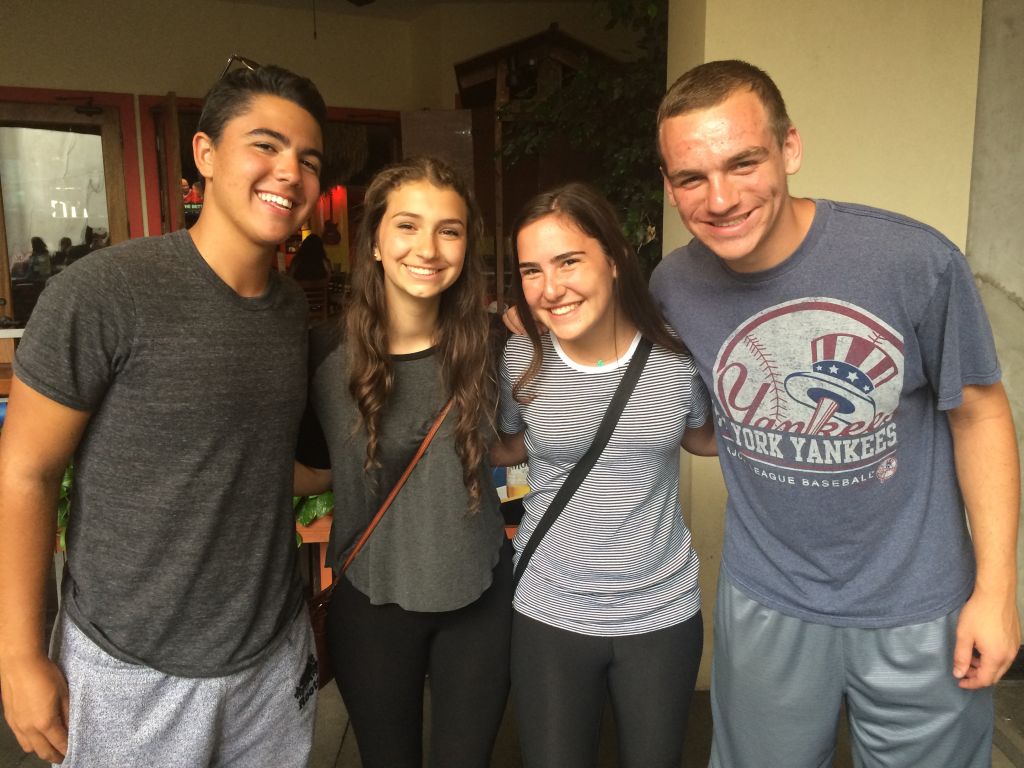 Dear family and friends of the American Voyageur,
The midway point of our trip has come and gone faster than expected as we enter our 23rd day! So many memorable things have happened since day one, but once again I'll have to leave you with the highlights since we last spoke. Camping on day 16 was a quiet one as we arrived in Mount Hood, Oregon late in the afternoon. Nevertheless we had time for our very own lip sync battle. Each group gave an impressive performance with particular gusto shown by Daniel and Ben W.
Day 17 was an eventful one as several of the TMs went skiing/snowboarding on Mount Hood where the view was stunning atop the mountain at an elevation of almost 8,500 feet. Those who didn't hit the slopes got to sleep in and enjoy the adventure park where they made use of the batting cage and mini golf.  With time that night at our campsite we had an impromptu baseball game that went to extra innings! Additionally, we played our own version of capture the flag (capture the broom) and sardines. Both were perfect for the shape of our site.
Day 18 saw us in the air flying to San Francisco. Our stay at Embassy Suites was a pleasant one as we had delicious breakfasts, many facilities and great rooms. After a quick change, we headed to dinner and then to Club City Nites where we danced the night away. Twins Sam and Will L. showed off their moves on stage while everyone cheered!
Day 19 included a guided audio tour of Alcatraz that informed us about the unique island prison's history. Many of us even had the opportunity of meeting a former convict (William Baker) who had served over 15 years in Alcatraz. This was followed by a visit to Fisherman's Wharf and Pier 39.  During their free time a few of our trip members saw and spoke with Jeff Barnes (a Super Bowl winner with the Raiders)! Ryan and Bennett even got his autograph and tried on his ring! We then visited Ghirardelli for some tasty chocolate and finished up our big day by cheering at a Twins vs. Athletics baseball game – the Twins won 5-0 on a home run and grand slam!
Day 20 started strong with a visit to the Golden Gate Bridge with perfect weather conditions. Once across the bridge we spent time in Sausalito, an area frequented by celebrities due to its beauty. To further spice things up, we played the pen exchange game. Some TMs came back with some truly remarkable items! (Ask them about it!) We then made our way to Lombard Street for an intense hike down the winding road. And afterwards we took a cable car to Chinatown in style for some perusing and cuisine.
Day 21 found us in Lake Tahoe for two days of relaxation and sun. Upon arrival we played a heated game of whiffle ball, thanks in part to the inspiration provided by watching the pros. More sports ensued and a basketball match was organized, with one team taking home a decisive victory of 30 to 10! Jacob excelled while playing the guys while Madison used her speed to fly by the girls (it was 5v5 basketball with alternating shifts of girls and boys).
Day 22 allowed for us to maximize our sun intake in the beautiful sunny Lake Tahoe weather. Our morning and afternoon were spent at Baldwin Beach where we took turns water skiing and tubing. The ideal conditions and flat waters made for an awesome time! This was followed by a gorgeous cruise on Lake Tahoe on our very own private yacht.
We finished our stay in Lake Tahoe and headed to the Westin Hotel where we will be spending our next four nights. We are surely in for even more exciting times!
Until next time,
-The Westcoast Blogger