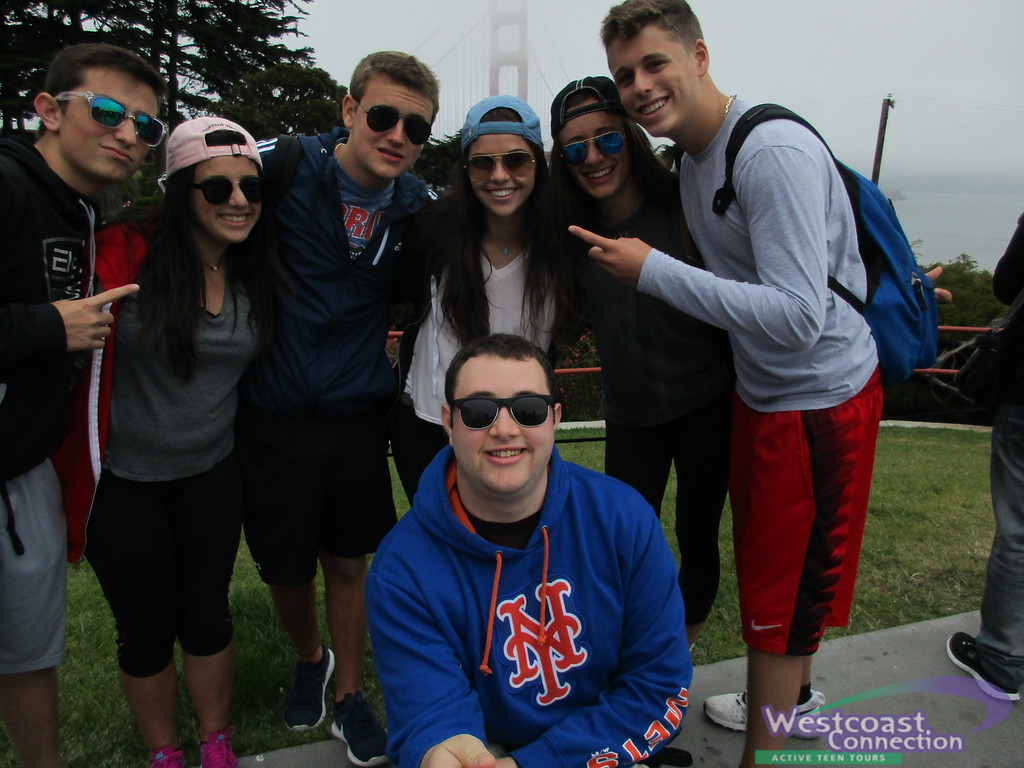 Dear Parents of California and the Canyons,
While many believe travel begins at point A and ends at point B, at Westcoast Connection the journey is half the fun. As we make our way from San Francisco to Tahoe to Ventura, this is as good a time as ever to fully grasp how amazing our first few days  have been. From the moment the trip members stepped off the plane there was a positive and lively energy emanating from this group. It didn't take long for everyone to know each other's names, and with our bags packed up, we began our 21 day journey through the southwest.
It didn't take long for the beauty of San Francisco to take shape. Whether it was the steep streets, beautiful bridges, or striking skyline, San Fran definitely was dressed to impress. While waiting our turn for the famous cable car, we were lucky enough to catch a street performance unlike any other; an elderly lady shaking it off to the electronic sounds of street musicians, and before long our entire group was cheering her on!
These trip members have proven to be creative and ambitious. In Sausalito, we challenged the trip members to "trade up" a simple paper clip into something amazing! We were dumbfounded at the incredible array of items our trip members were able to obtain. A selfie stick, wall tapestry, even a diaper are just some of the surprises our TMs brought us. Sydney S, Emma F, Emma S, Sheena, Josh B, and Ian told us they were offered a small child in a stroller in exchange for a candle! (Don't worry; no children were harmed in the making of this report).
On Monday night, we made our way to the home of the original Moneyball club; the Oakland Athletics. While the game seemed one sided, that didn't stop our trip members from cheering on both teams, and singing loudly during the seventh inning stretch. Take me out to the ball game, indeed!
We will update you again but there is no question this group is ready and waiting to experience all the California and the Canyons has to offer.
– The Westcoast Blogger