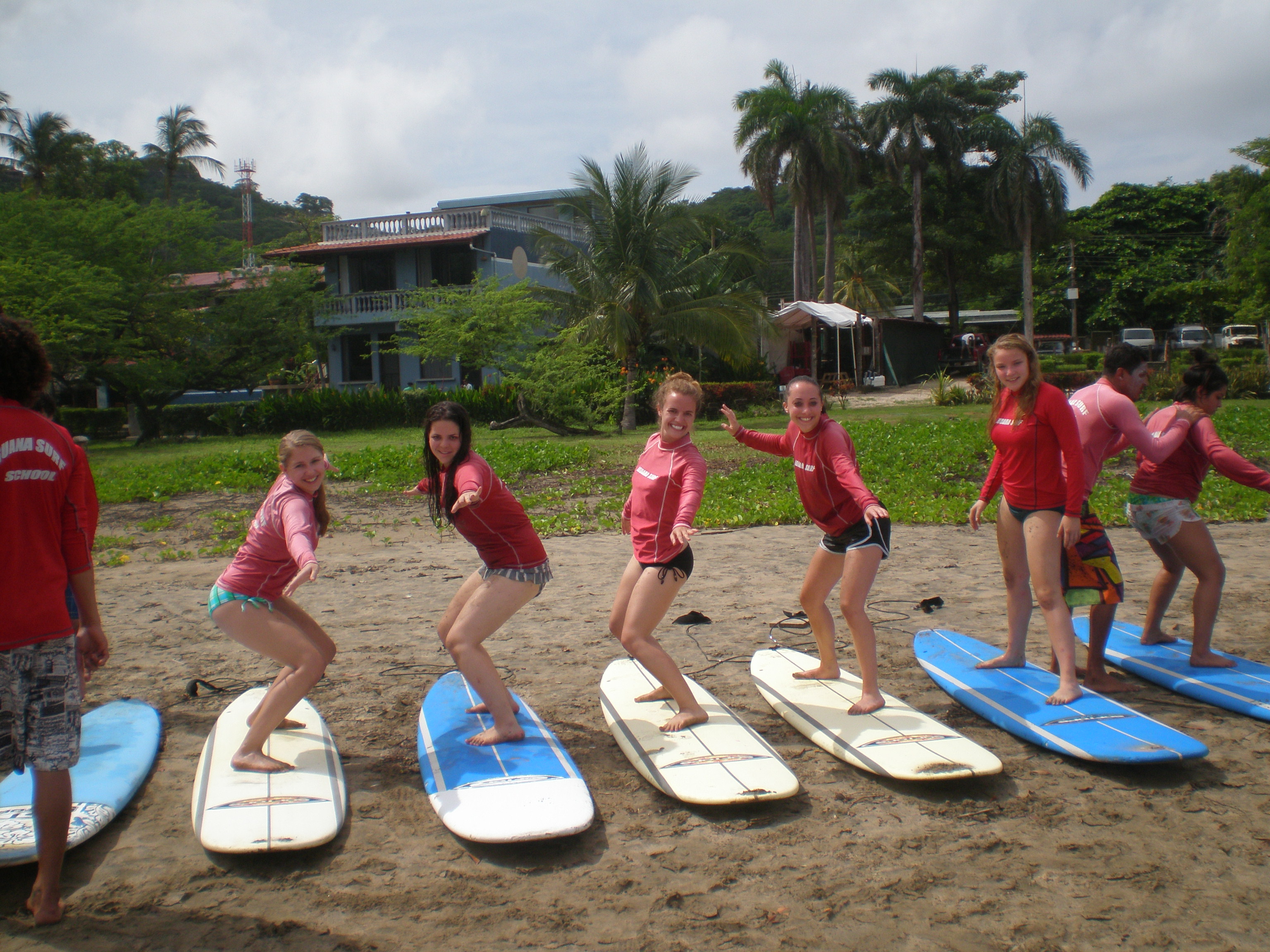 ¡Saludos desde Costa Rica!
 
Our week of community service ended on Thursday after we applied the last coat of paint and varnish to the chairs and desks at a local school in Flamingo. The next morning, trip members got a great surf lesson at Playa Tamarindo. Noah and Jason C took to the surf like naturals and enthusiastically encouraged other trip members.  Our group got to relax that afternoon and explore a beautiful section of the town. What a fabulous way to wrap up a week of meaningful service!
 
We had an amazing introduction to Rincón de la Vieja with a horseback ride down to Río Negro (the Black River) followed by a high energy tubing trip through class II and III rapids. Cameron was a master horseman, riding "Seabiscuit" from the back of the pack all the way up to the front of the line, and Katie had an epic tubing experience!  Our afternoon was spent at the mud baths where Grace, Jami G and Jamie W layered on a thick coat of mineral rich volcanic mud before going for a soak in the hot tub.
 
Our third week began with another blissful day in Rincón. We took a hike out to a nearby waterfall and Jackie, Geraldina and Jen led the way jumping into the swimming hole and paddling out under the falls. Our morning at the falls was followed by an afternoon soaking in the local hot springs and playing "celebrity."
 
We left Rincón on Monday and made our way towards the Cloud Forest of Monteverde. Words can't even describe how beautiful and lush it is here! For our first evening, our group broke into teams for a round of indoor soccer. Ariella, Branden and Jason W all scored goals and were very spirited athletes. Following soccer we went out for a salsa dancing class where Allissa, Nikki and Zach looked like complete naturals twirling around the room. Needless to say, the last week of our adventure has started with a bang and is sure to prove simply the best. Keep your eyes peeled for more news from Costa Rica.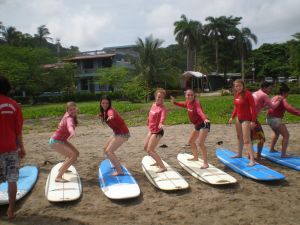 ¡Hasta pronto!
The Westcoast Blogger