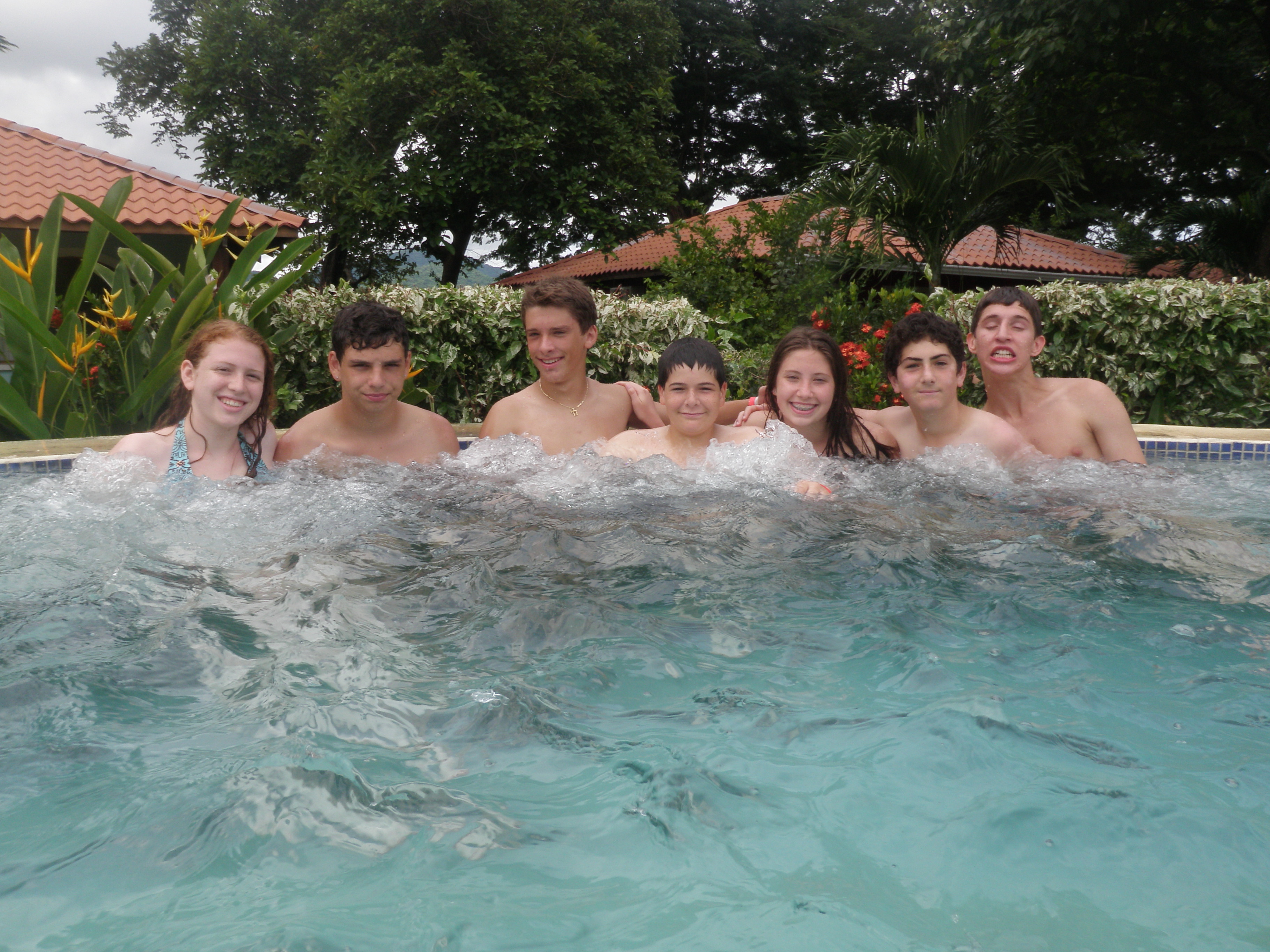 Saludos de Costa Rica!
We've had an excellent past several days in Costa Rica filled with adventure activities and community service projects. Day 11 was our first day in Arenal. Jane was blown away by the picturesque view of the volcano when we arrived at our hotel. We went into the town of La Fortuna for dinner and spent some time in the shops where Eric bought himself a stylish souvenir tank top. After dinner we headed to a local soccer field where we played some 'World Cup Soccer' – a game where everyone is on a team of two and you all play against each other at the same time!  There was a nice crowd of local Costa Ricans who came to the field to watch us play as their evening entertainment.  Blake and Alexa where crowned as the champions of our World Cup Soccer tournament.
Day 12 was a memorable one as we did some classic Costa Rican activities. We woke up early to go canyoning. Sam loved every second of it as we rappelled down waterfalls and rock climbed. During the afternoon we had time to hang out in the pool at the hotel and play games. The evening was spent at the exclusive Baldi Hot Springs. Baldi Hot Springs is a beautiful resort that features massive pools of naturally occurring hot water. Ryan went down the big water slide and then enjoyed the all-you-can-eat buffet. Taryn and Hannah relaxed in the variety of hot springs, each with different water temperatures.
We travelled back to the Central Valley on Day 13. Gail, the director of our service projects, came to talk to us about what we would be doing for the rest of our trip. Our efforts would be focused towards the village of La Carpio – a village of 35,000 Nicaraguans who have come to Costa Rica for a better life. She talked to us about how difficult it is to raise yourself out of poverty, but how she has seen so much progress in this village. Jack thought deeply about what Gail told us and shared some of his insights with the group.
The next day we saw first hand what Gail had referred to the night before. Ashley, Lexi, and Abby helped paint the tin homes and brought some color and life to a previously dreary street. Julia and Lila spent the day at the daycare and colored and painted with the little kids. Everyone worked hard and did their best to help in any way that they could. That night we unwound at a karaoke restaurant. There were many impressive performances. Some of the most memorable were Vanessa and Jake's rendition of "Total Eclipse of the Heart" and Izzy and Andrew put on quite a show singing "Summer Lovin". Oh what a night!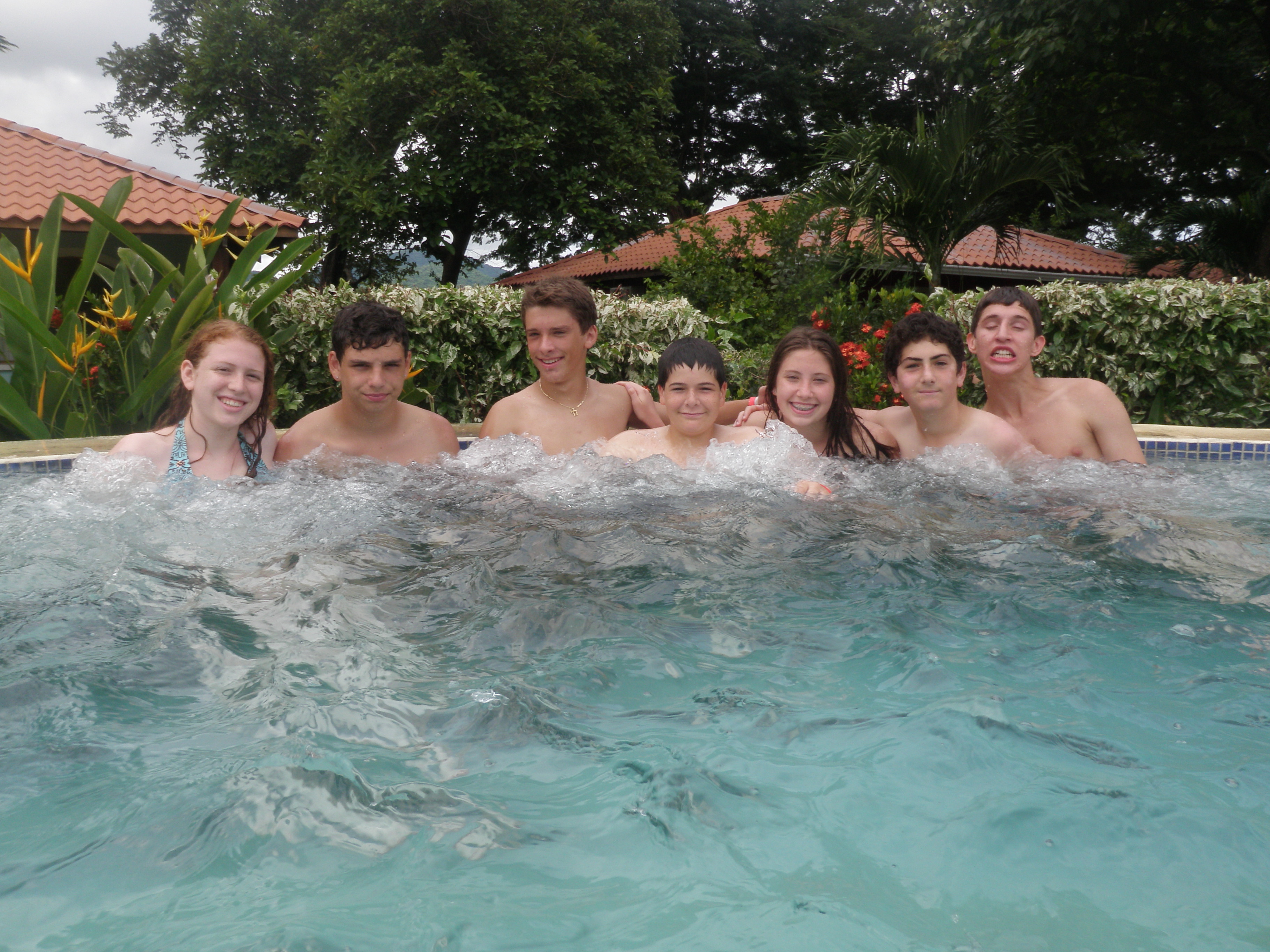 As we head into the final few days of our trip, we are all looking forward to our last few days of service and continuing our awesome Costa Rican adventure.
Hasta luego!
The Westcoast Blogger