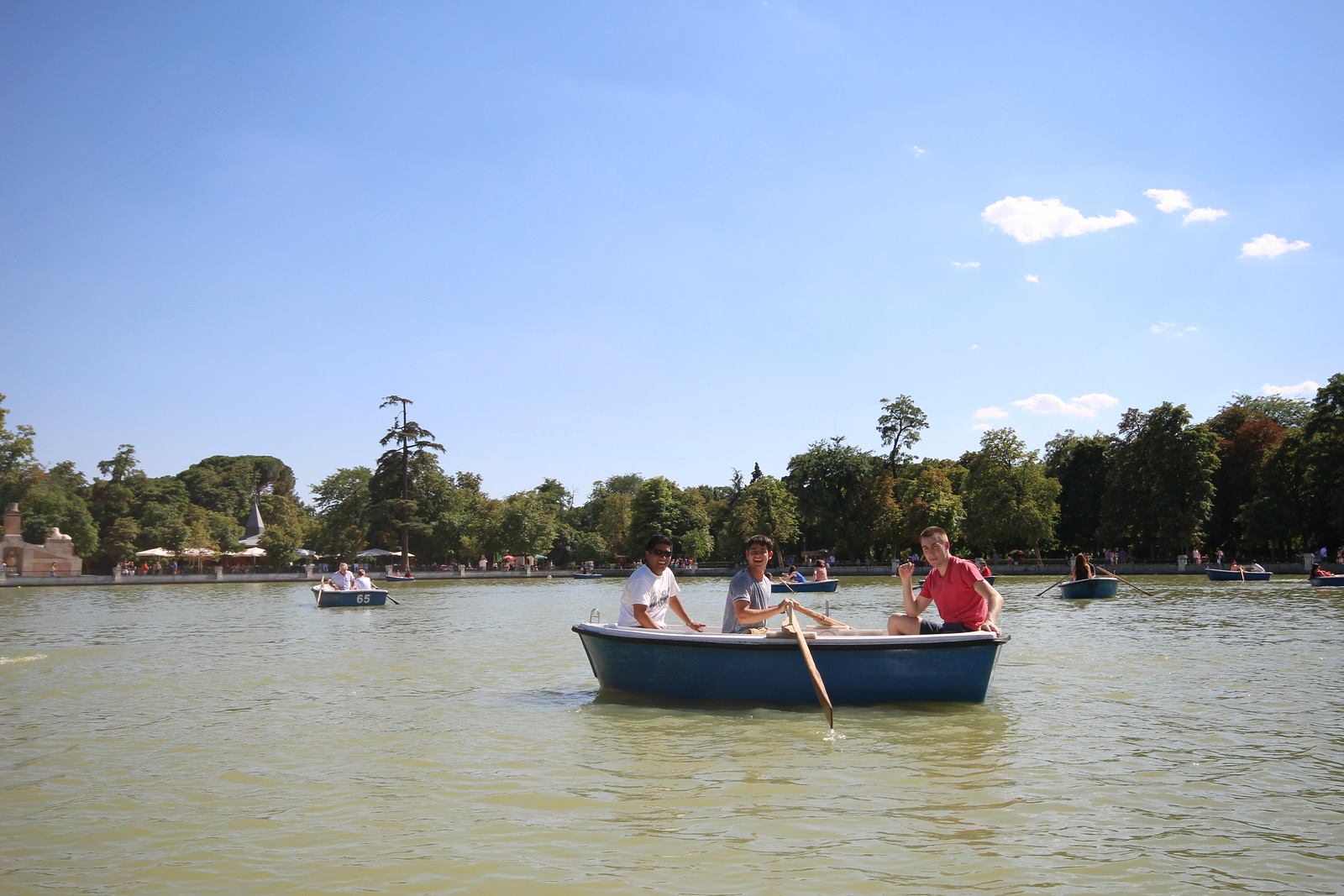 Hola from Espana,
These past few days have been a blast! On Wednesday evening after dinner, we had some karaoke fun while the students sang the most popular tunes of past and present. Henry and Cody went on a "rap rampage" which Ivanna says was hilarious! Shayna. Paola, Alexandra and Kimberly brought us the Latin sounds of Marc Anthony.
Our Madrid weekend excursion was terrific! During the bus ride, students engaged in bus activities and a sing along."Usually I don't like bus rides, but this was kind of fun," Brandon remarked. Noah and Matt directed the bus sing along as they bumped the popular tunes of Kid Cudi and Kanye West.
Upon arrival to Madrid, we dropped off our bags and were ready to hit the streets and make our way to dinner at La Favorita, where we enjoyed traditional Spanish cuisine and live opera performance. "I didn't know what to expect but it was surprisingly so enjoyable," Jack commented. Christi, Shelby, and Natalie So. were so elated to enjoy the melodious sounds of Spanish opera.
The next day, we toured El Palacio Real, the Royal Palace of Madrid. Alex, Rosemary, Sydney W, and Rachel were so excited to capture photos of the breathtaking landmark. Anna couldn't stop taking beautiful varied shots of the more muted regions of the Palace´s beautiful architecture. Brandon took photos inside as well. "I couldn't resist! This is the Royal Palace! Could you imagine living here?" he posited- The students also got to enjoy the Prado Museum. Mimi loved seeing her parents' favorite art pieces in their original states. Allie P, Ryan, and Sydney M particularly enjoyed pieces with historical significance. Carlos, Gavin, and Andrew loved exploring the museum at their own pace.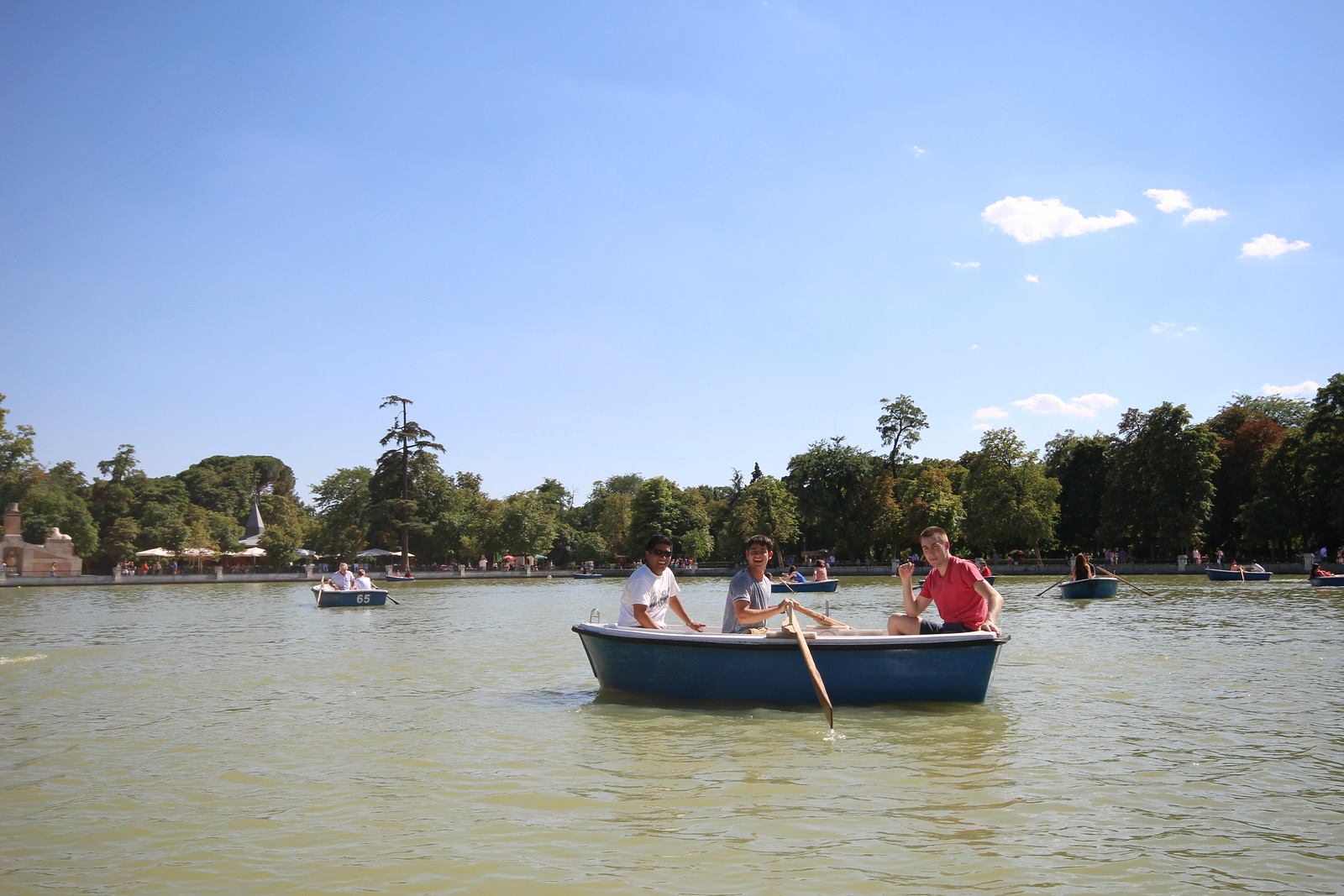 Our next stop was Retiro Park — Madrid's answer to Central Park. Much more scenic and laced with Spanish style and flair, Retiro Park was one to remember. Students were elated at the chance to row a boat in the lake. Madeleine, Allison, and Josie relaxed in the lake while listening to their favorite catchy tunes. Zoe and Leah enjoyed
socializing with the locals while rowing around each other.
Our trip to Madrid ended with a stop at the famous market on Sunday morning. Students were so happy to explore the endless possibilities for souvenirs. Becca, Lexi, Ava, and Lauren Z were so excited to explore the Spanish "moda" and were meticulously searching for gifts for families and friends. Rosemary was so proud that she was able to bargain en Español. Emma loved shopping at the market because it made her feel even more immersed into Spanish culture.
Stay tuned parents! This week we head back into the routine of class
and cultural activities.
Hasta luego!
The Westcoast Blogger