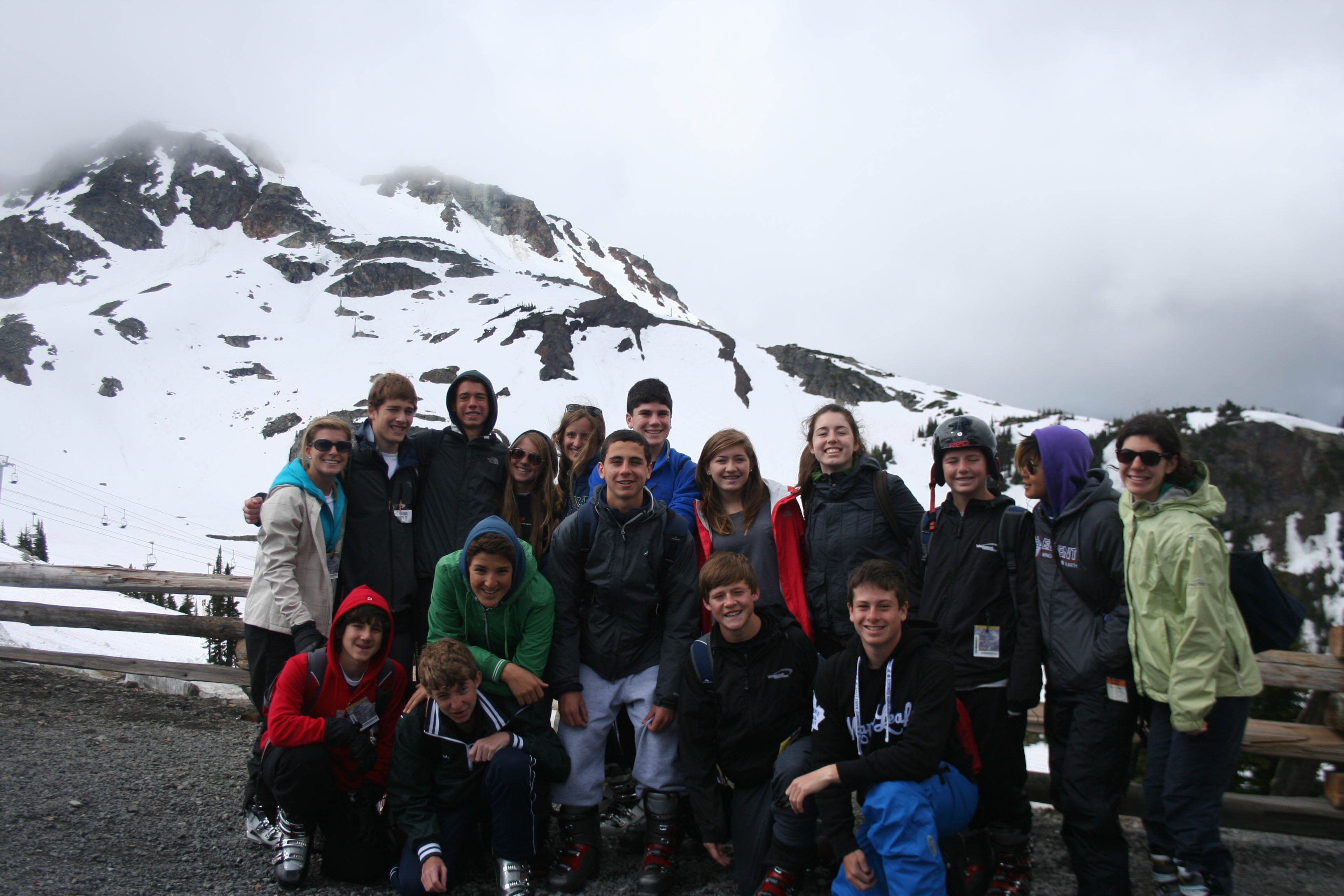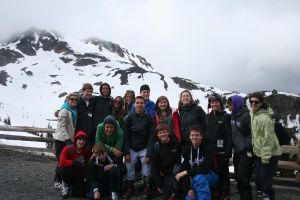 Good morning families!
Hello from Canada! We made it across the border and have spent the last few days enjoying one of the country`s most picturesque areas: the Coast mountains of British Columbia. The drive from Seattle flew by with the help of a few road games, the stunning view and DJ Matt's music choices. The staff also took this opportunity to crown the King and Queen of the day and commemorate trip members who committed acts of kindness or demonstrated outstanding maturity or thoughtfulness. Colin and Shayna were the first to carry the title after willingly helping the staff numerous times with various duties.
Upon arrival in Whistler, the boys who made the cut for the duffle crew (Justin, Max, David, Jake, Matt and Jack) had the bus unloaded within minutes and we were able to explore our condo style Blackcomb Suites. It didn't take very long for Alex, Russel, Charlie, Noah, Eric and Dan Z to find the hotel bath robes and roam the hallways, newspapers in hands, making anybody in their path burst in to laughter (hotel staff included).
These ridiculous costumes, with the addition of homemade paper hats, would come to play a key part in the following evening's dinner programming event, an iron chef style culinary competition! With the group split in to the four teams established at Mt. Hood, the cook off begun! If you thought there was only one way to prepare and present a lasagna with Caesar salad, this event would have shown you otherwise. After much deliberation, the staff judges came to the conclusion that trip leader Karl's team showed the most creativity and teamwork, earning them first place. Good job Russel, Federico, David, Gabby, Jordan, Jake, Natalie and Megan! The prize? Ice cream or Beaver Tails in the Whistler village. For all those wondering, a Beaver Tail is a popular tail or paddle shaped Canadian treat that is similar to a donut.
The following day's activities saw several trip members face some of their fears and test their comfort zones. We are very proud of Hannah and Morgan who, although being nervous, pushed themselves to try horseback riding and ended up loving it! We were also proud of our mountain bikers (Brittney, Camille, Amanda and Marissa, to name a few) who pushed themselves out on the trails and have improved significantly since Mt. Hood. Way to go girls! Also congratulations to Avril, Liam, Daniel and all the other skiers who mastered Blackcomb mountain's glacier. How often do you change out of a snow suit and into shorts and sandals after hitting the slopes?
It feels like we just arrived in Whistler but the reality is that it has been three days and so the adventure continues and we must move on.
Vancouver, British Columbia here we come!
The Westcoast Blogger