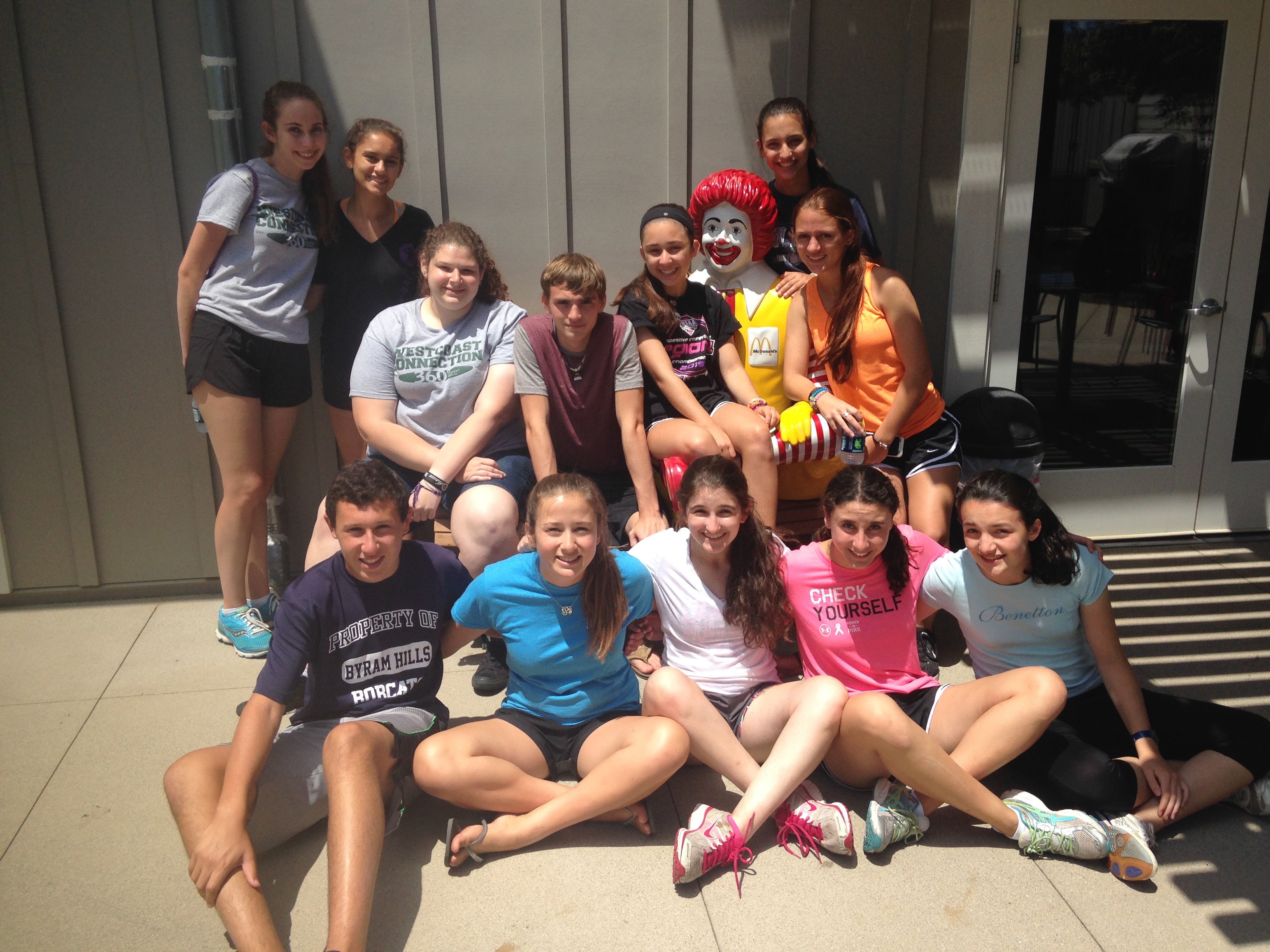 We are in the home stretch, doing community service and enjoying the California sun into our last week. We had a great visit to Skyhigh Trampoline park where Allie and Daniel showed off their skills doing flips into the foam pit, and they made it seem like the hardest part was getting back out of the foam to do it more than once! Getting sweaty while bouncing on a trampoline followed by a good night's sleep allowed us to spring into action for the week ahead.
The next day we headed out to San Dimas to visit Raging Waters waterpark.  Jessica and Ludovica made sure to hit all the best slides, and stayed cool as they made their way around the park. While some of us were a little too nervous to get out on the slides (Trip Director Aryn), our thrill seekers of Shira, Rachel, and Allie had some fun on the "Drop Out" slide — it's name indicates just what happens on the ride that goes straight down. It also happened to be national ice cream day, so we made sure to get some cold treats to beat the heat!
Monday
 marked the start to our final service project at the Ronald McDonald house in Long Beach. For 3 days we cooked some delicious lunches including Mac and Cheese, pancakes, and grilled cheese for the 23 families who are currently residing at the home. Many of us baked some tasty desserts too, but Erika and Maddie really shone with their "brookie" recipe. Monica's salad making skills were in a league of their own, and she made enough for many to enjoy! Some students got to connect with some of the kids at the house helping them with some crafts like pipe cleaner statues and foam door tags, but Halle really found her type of project when she helped to create Ronald McDonald House folders for distribution. Another aspect of the service project was some cleaning and organizing of the house to keep it looking so nice for the guests and visitors, and both Danny and Nina tackled this task with those terrific smiles on their faces. Our debriefs at night included thoughts about breaking tasks into smaller more manageable chunks, and the final conversation with the group was fantastic as we reflected on the role of community service in our lives and in the world.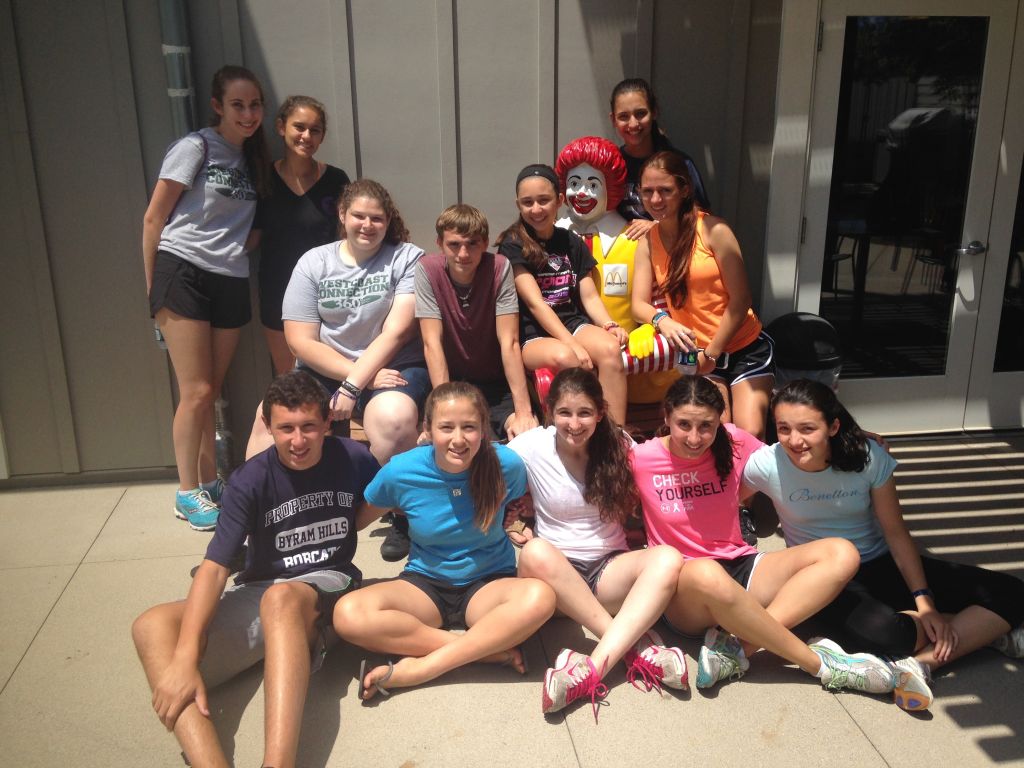 With our final service project behind us, we've only got a few more days at beautiful UCLA, enjoying the campus and great food. We have our second surf lesson today and some of us are so excited they might just jump right out of our wetsuits! 
Friday
 we are going to Six Flags for some incredible adrenaline rush roller coasters, followed by our banquet dinner and some closing activities. It is incredible to think about how fast the last week is flying by, but we are all looking forward to the final days together!
The Westcoast Blogger