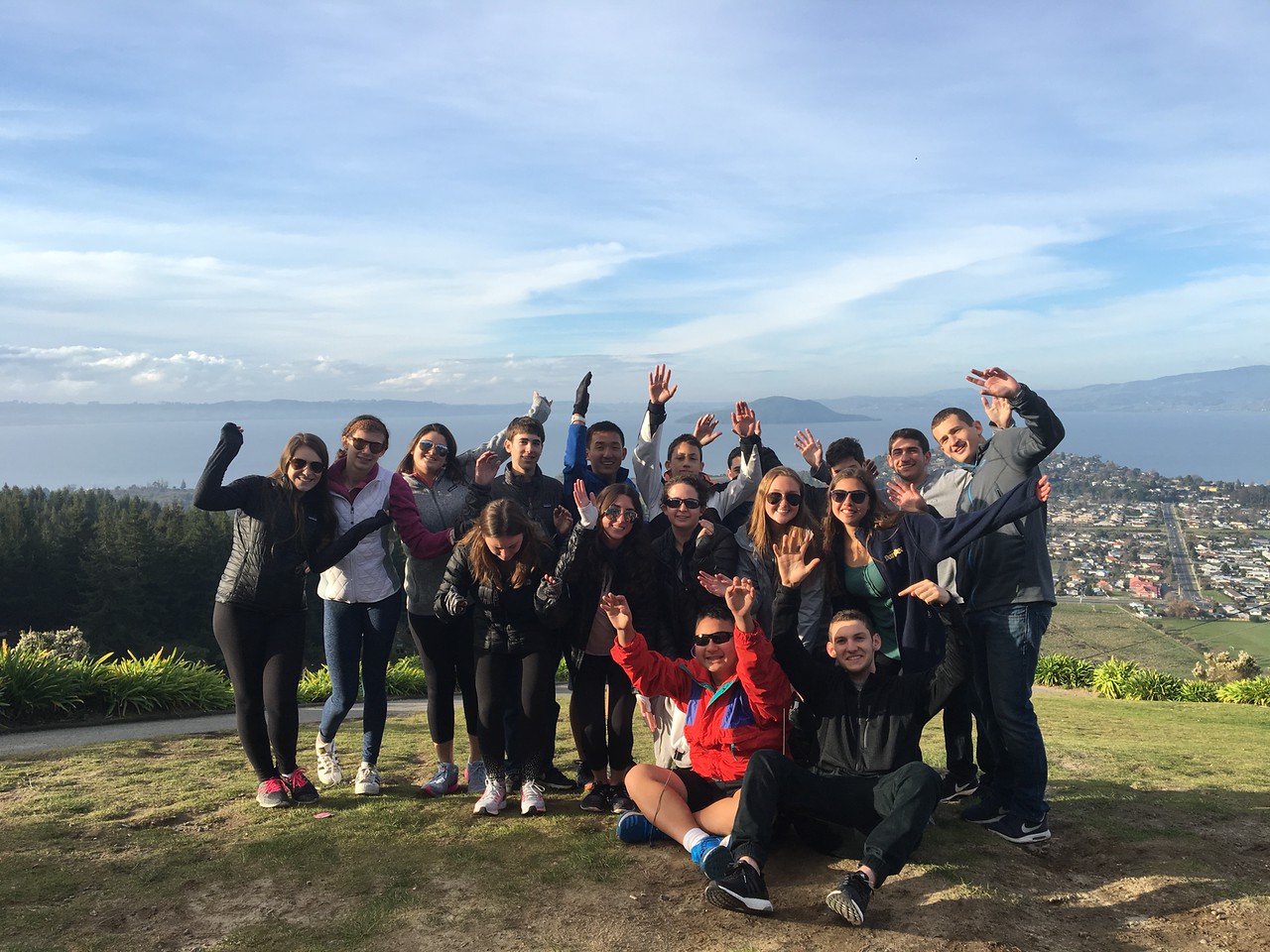 Kia ora!
"A journey is best measured in friends, rather than miles"-Tim Cahill
It's a true pleasure to be writing you from National Park on the north island of New Zealand. The past 6 days have been filled with smiles, new experiences and some of the fastest friend making I've seen in 15 years working in travel.
I've seen this group mold into a family like never before, I've never laughed so hard and been so excited to see such enthusiastic faces each morning, it's really been a whirlwind so far.
As we've now returned from Blue Duck farm, I wanted to share some of the experiences we've enjoyed together. It's with great joy and excitement to try and fill you all in, but know, it's hard to express in words the memories of our first week together.
Auckland is where it began. 17 tired faces, after a 13-hour flight from LA, inhaled our first breath of fresh New Zealand air at 6am. We exited customs to the sun rising and our first glimmer of these expansive views. Since the first day, we've been lucky enough to have sunshine each day to guide us on our travels. As we arrived downtown, we gathered in various parks around Auckland to play ice breakers and start to learn about our fellow travelers. It wasn't long before we were hiking Mt. Eden with everyone engaged in conversation with a new acquaintance.  After a few meals, a quick shop on Queen street and a gander to the harbour (that's how it's spelled over here),we got our first and much needed, night of sleep.
As we boarded Natalie (the name of our bus) and departed Auckland for Rotorua, we were excited to experience what New Zealand is really famous for, the beautiful picturesque landscapes and the eclectic small towns in a country that has been inhabited for less than 1000 years. Along the way we saw our first sheep, shockingly, in a country with 3 times as many sheep as people that it took until the second day to spot our first. The landscapes are postcard-worthy for not only farming, but also sightseeing as we stopped for pictures while many eyes gazed off to the mountains in the distance.  Our time in Rotorua was packed with a bit of culture mixed in with a lot of adventure. One by one we hopped into giant hamster balls called ZORB and rolled down a mountainside. Everyone came out laughing and wet in our "little ball of fun". The water laughter didn't stop there as boat after boat rafted down the Kaituna river, a special river to the Maori people. We cheered and splashed our waydown a 22 foot waterfall; even those who didn't think it was for them at the start, had a big smile at the end.
After drying off a bit, we were ready to hit the bowling lanes. It's worth mentioning I had the top score…. but who's bragging right? Rotorua wouldn't be what it is, if not for it's incredible sense of culture around the Maori people. Wehad a magical night with the Tamaki tribe, deep in the woods, learning about their culture through dance, song and education. We elected a group chief, who led us through the Haka dance and then to an incredible dining experience where the meat and vegetables were cooked in the traditional way, in a hole in the ground. Tastyand inspirational are a few words that come to mind in just a fraction of the experience that was our night with Tamaki tribe.
Our days in Rotorua were endless, each morning as a family we ate breakfast at a big table and started each day with an open mind to new experiences and spending time with new friends.
As we're just cleaning the mud, sweat and smiles off our face from Blue Duck, there will be more on what has been one of the most unique and fascinating experiences so far. The group absolutely loved their time at Blue Duck farm and I'm excited to share a bit about the experience with you in the next blog.
From 17 smiles faces…Leslie, Dayna, our fantastic driver Lego and myself…
Korero hohoro (Talk soon)
Signing off,
The Westcoast Blogger