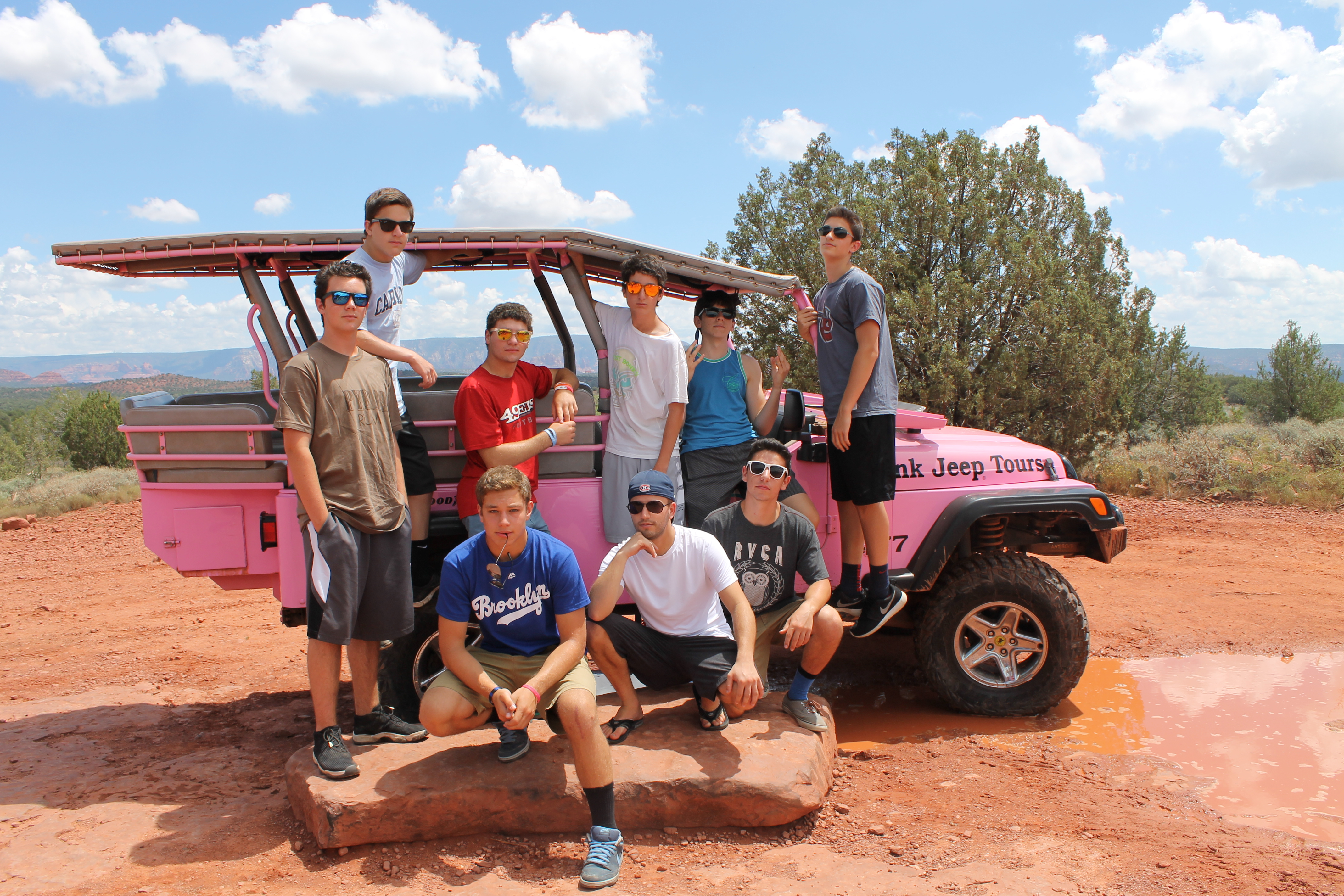 We rode through the Sedona Desert in style. Our pink jeeps shimmered in the hot sun as we cruised around enjoying the beautiful scenery. Zack B had a good chat with one of our tour guides and Grant even knew some of the info about the gulches before the tour guide could explain them! Justin, Annie, Jordan, Sophia, Vivian and Lexi rode together trying to attract animals with their bird calls, making their tour guide burst out into laughter. That night we made our way to Dave and Busters where we played games and got to buy some cool things with our prize tokens.
On our final day in Scottsdale, we headed to the Cheesecake Factory, and then soaked up the sun by the beautiful pool. Jess, Sammy and Jacob E started a game in the pool that had everyone racing and cracking up laughing! We concluded our adventure with a banquet and dance that no one wanted to have end.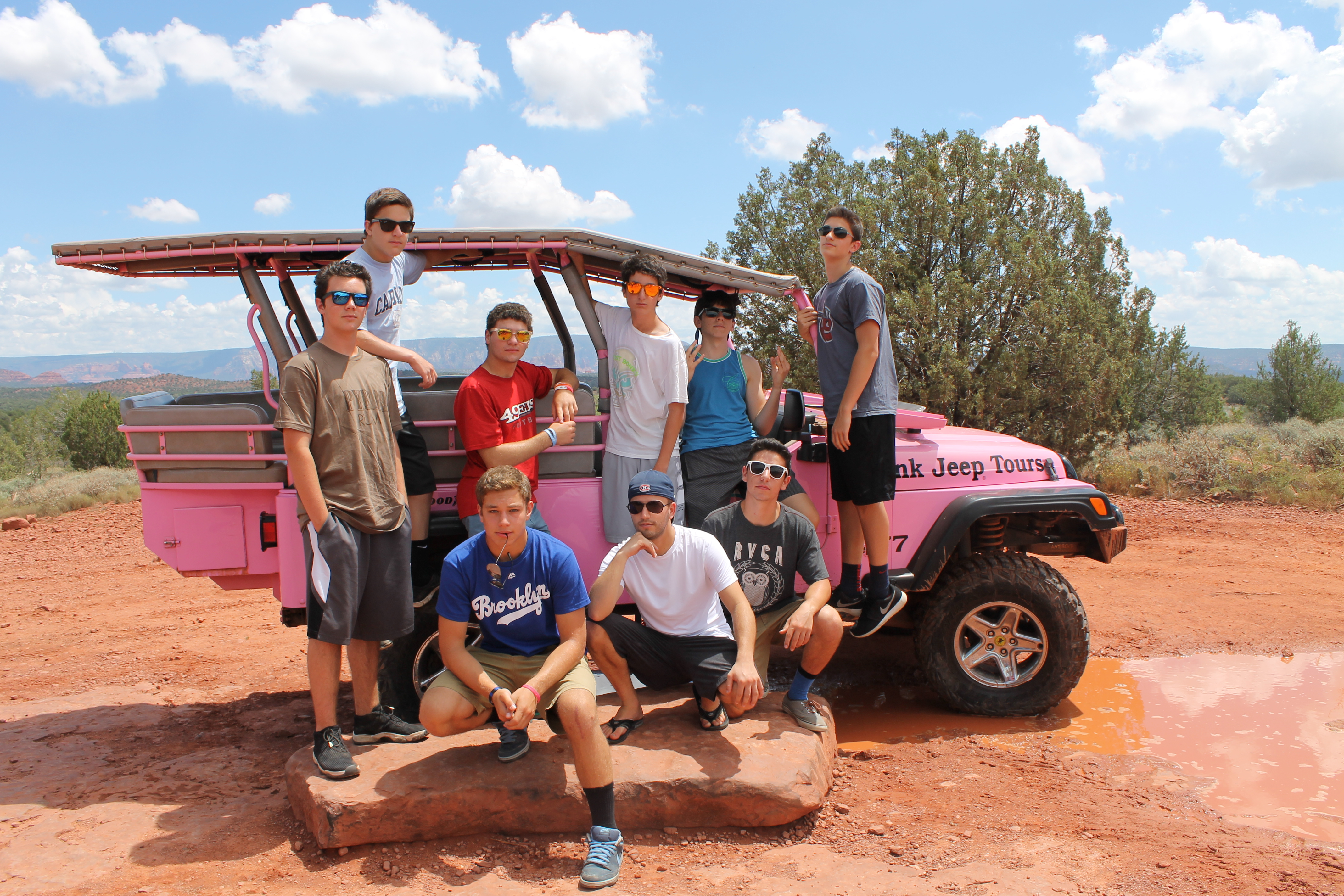 So there we have it; just as quickly as we made new friends, the end draws near just as fast. These past few days have been bitter sweet, But there's no doubt that Jacob E will never lose touch with his buddies Jacob S and Evan, nor will Annie forget about the hilarious and silly things that spew out of Jordan's mouth. We won't forget the swag Justin brought to the group, or Lexi's you-gotta-be-kidding-me face when someone says something truly hilarious. Jess and Sammy will never stop giggling. Jackie and Kiki's voices will always be somewhere in the back of our minds putting a smile on our face and Brett's magic will never cease to amaze. We'll all be thinking of Jack during his bar mitzvah (he has worked so hard this summer to be ready for it!). Will and Zach F will "take your test!" and Vivian's jokes won't ever get old. Sophia's adorable giggle will be truly missed. Were all going to remember Grant's gaming skills, Cody's love for sports, Zach B's love for miracle and Madison's art skills. Josh W constantly had people cracking up over his comedic skills and Danny with his awesome and infectious laugh and his love of the bus.
The memories and friendships we've created are eternal. They belong with our trip. With each trip member. Each laugh and each smile. Others might not have the same energy when you teach them how to play "Bang!" and others won't shed tears or crack a smile when they listen to "Wagon Wheel," but these past three weeks have been special for us and all of our trip members. We have shared this experience together, we will cherish these memories and remember each and every one of our trip memories for the special, interesting, wacky, and hilarious individuals that they are.
It's hard to say goodbye, but all good things come to an end. It's been a real treat getting to know your children, and we wish them all the best in the future. Make sure to make "Young Volcanoes" your morning alarm so that you'll always have a piece of California and the Canyons with you.
From our family to yours, it's been a great ride.
The Westcoast Blogger