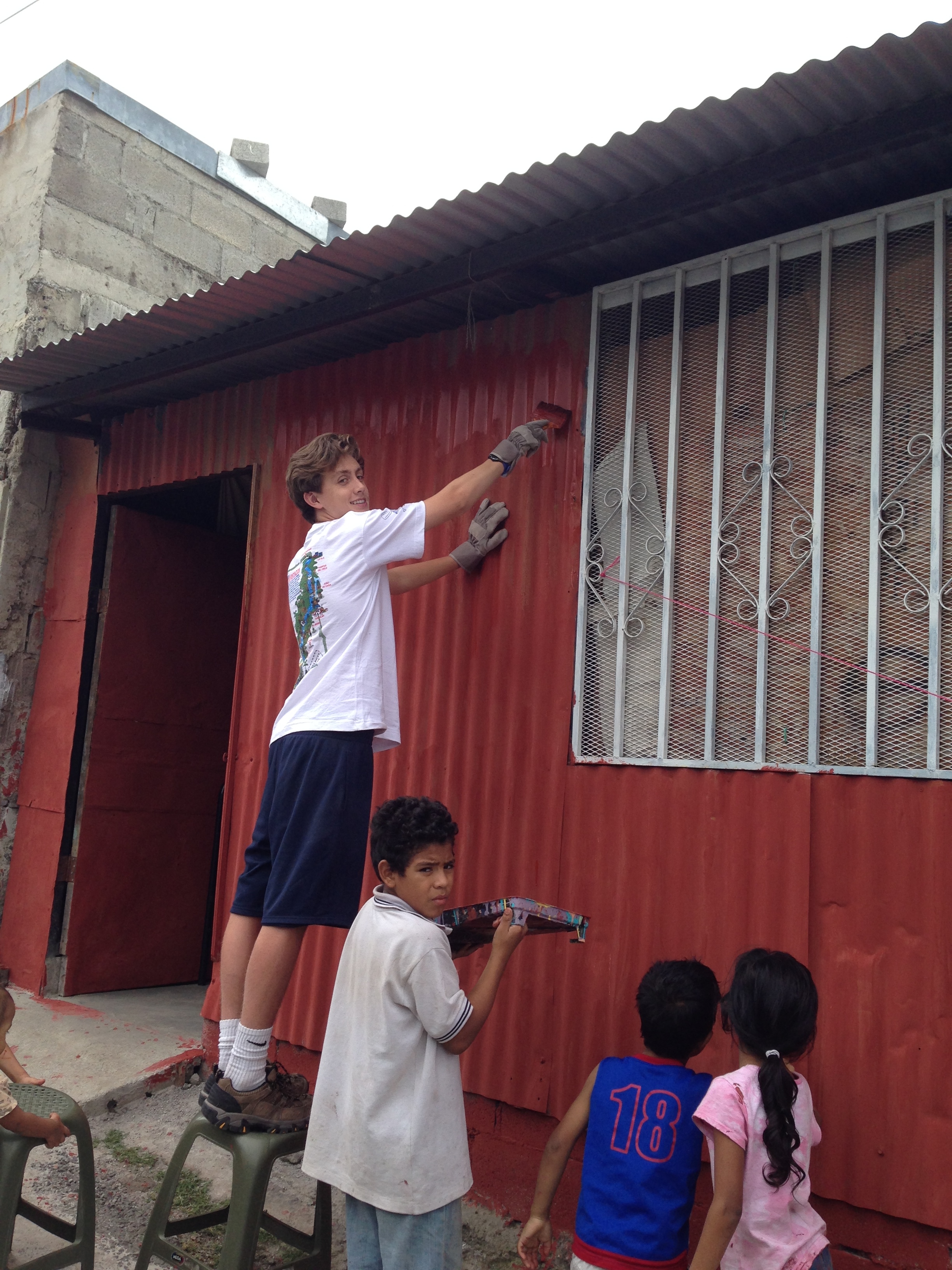 White water rafting was the perfect launch into our trip. Amidst the splashing of waves, and bouncing of rafts, laughter could be heard down the Pacuare River for miles. Hailey took charge as captains leading their boat down the rapids and Kate offered enthusiastic encouragement to her raft mates who may not have been quite as outwardly courageous as she was, while Sarah B. entertained us with her humour about the rain.
On route home Brian and Luke led an impromptu sing along to country music that had the entire group singing their hearts out while Ryan, Riley, and Evan choreographed some rad bus dance moves. Back home at the hotel, the race to win the Singo Bingo game was tight, but there were some stars that stood out from the crowd! From Meghan, Nick and Ellie, it is clear that the trip possesses some true music knowledge.
Day three brought our first day of service with the Costa Rican Humanitarian Foundation in La Carpio. Our kids embraced the challenge with their hearts wide open, fully investing themselves in their volunteer commitments. From brightening the local community homes by painting them bright pink and red, to creating friends and beautiful art projects with the local children, the trip members made us proud. Watching Henry and Matt making paper masks with the boys at the local Montessori school was enough to melt anyone's heart! The care and consideration that Kyla demonstrated trying to interpret the squeals and high pitched voice of one little artist would make anyone smile. Simon made a friend who stuck by him and eventually joined in to paint!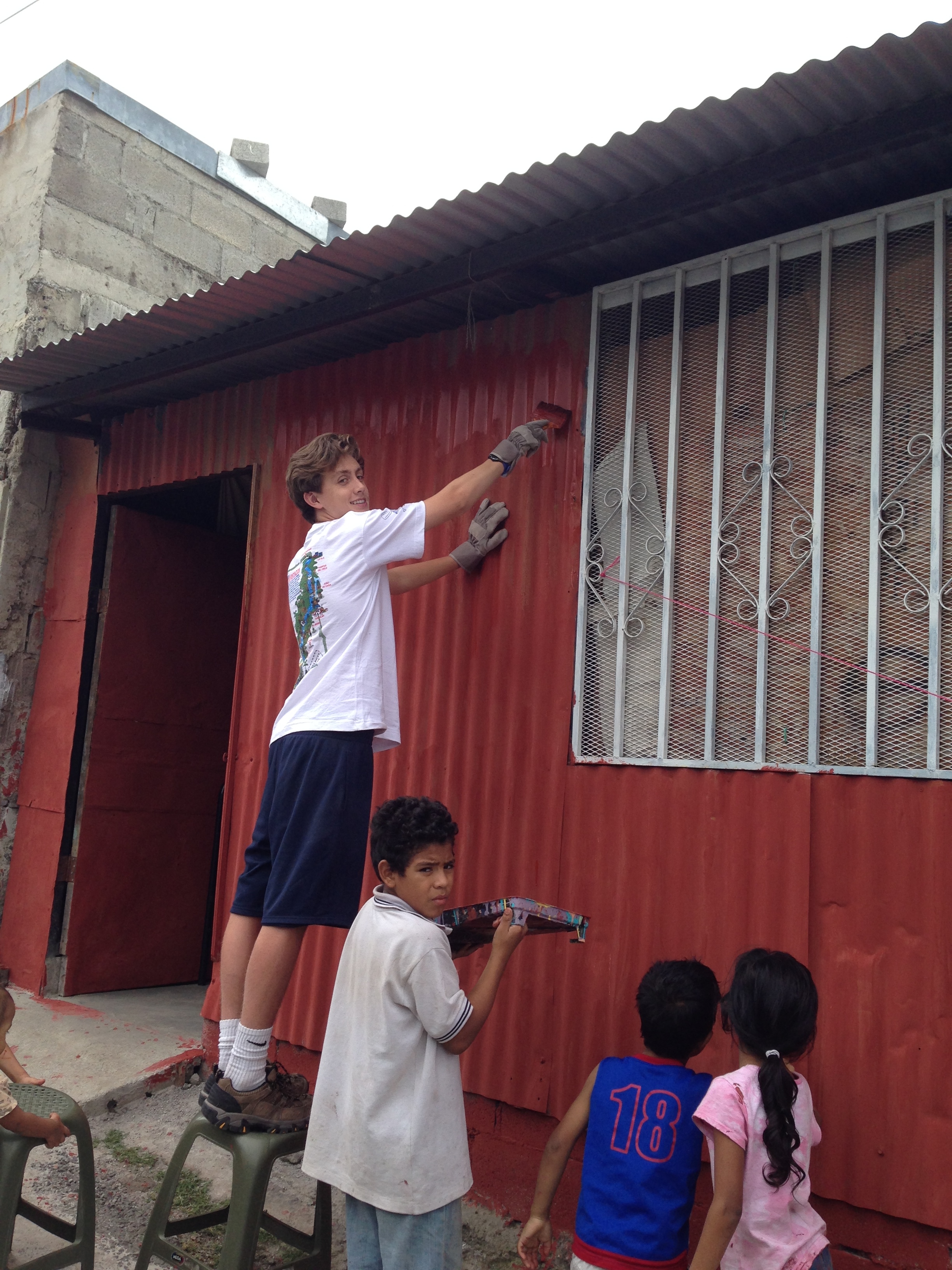 It wasn't all easy work though; there was also a brave group of our burliest boys who took on the challenge of grouting a new tiled floor, and drilling a hole through a thick concrete wall in order to make a drain for a family's flooded shower. Our kids showed incredible focus, determination and respect for those we were working with, they were considerate, generous with their time and a joy to be with. Even the site manager commented on their awesomeness. Overall, it has been great to see everyone getting along so well.
Stay tuned for more stories of the fun and don't forget to check out our recent post of photos!
The Westcoast Blogger