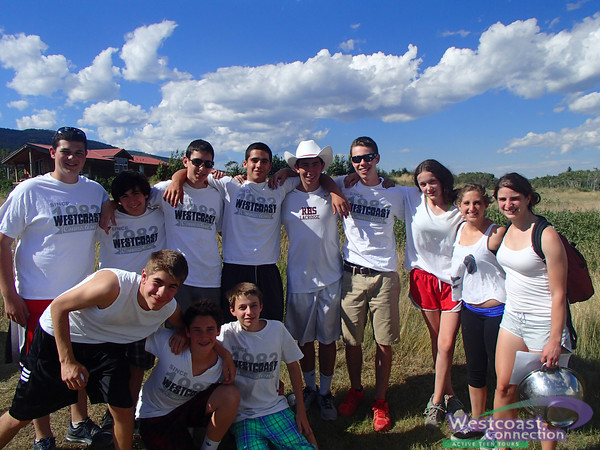 Hello from Park City, Utah!
We have been very busy since my last blog.  On Sunday we traveled through beautiful Yellowstone Park!  The scenery was amazing!  While heading to Old Faithful we had a huge bison pass us on the road- what a neat experience.  Audrey, Shelby and Stephanie both got great pictures of it! When we reached Old Faithful we were told that it would erupt at 12:40 + or – 10 minutes- we were impressed that it erupted right at 12:40!  We all took lots of pictures to share when we get home. Adam P. and Adam J. were very excited to see this geyser. During our time in Yellowstone we were all on the lookout for animals.  Besides the bison I didn't see very many but Steven claims to have seen a grizzly bear.
On Monday we went whitewater rafting!  Hannah took some great photos and videos from Shelby's waterproof camera.  We had a great time and learned a lot about paddling from our excellent raft guide Luke.  In the evening we had free time to explore Jackson Hole- the girls all got matching t-shirts and they looked very cute wearing them together.
Yesterday was our last day together.  In the morning we tried out an alpine coaster, and a zipline in Park City, Utah.  Alec managed to film it all from his Go Pro camera!  Elayna, Parker, and Haley were very brave and tried both activities even though they were scared.  Tonight we will be having our final dinner together and reminisce about a summer of memories that will last a lifetime!
While we are looking forward to seeing our friends and families at home, we will all greatly miss our Northwestern Odyssey family!
Lots of Love from the Odyssey