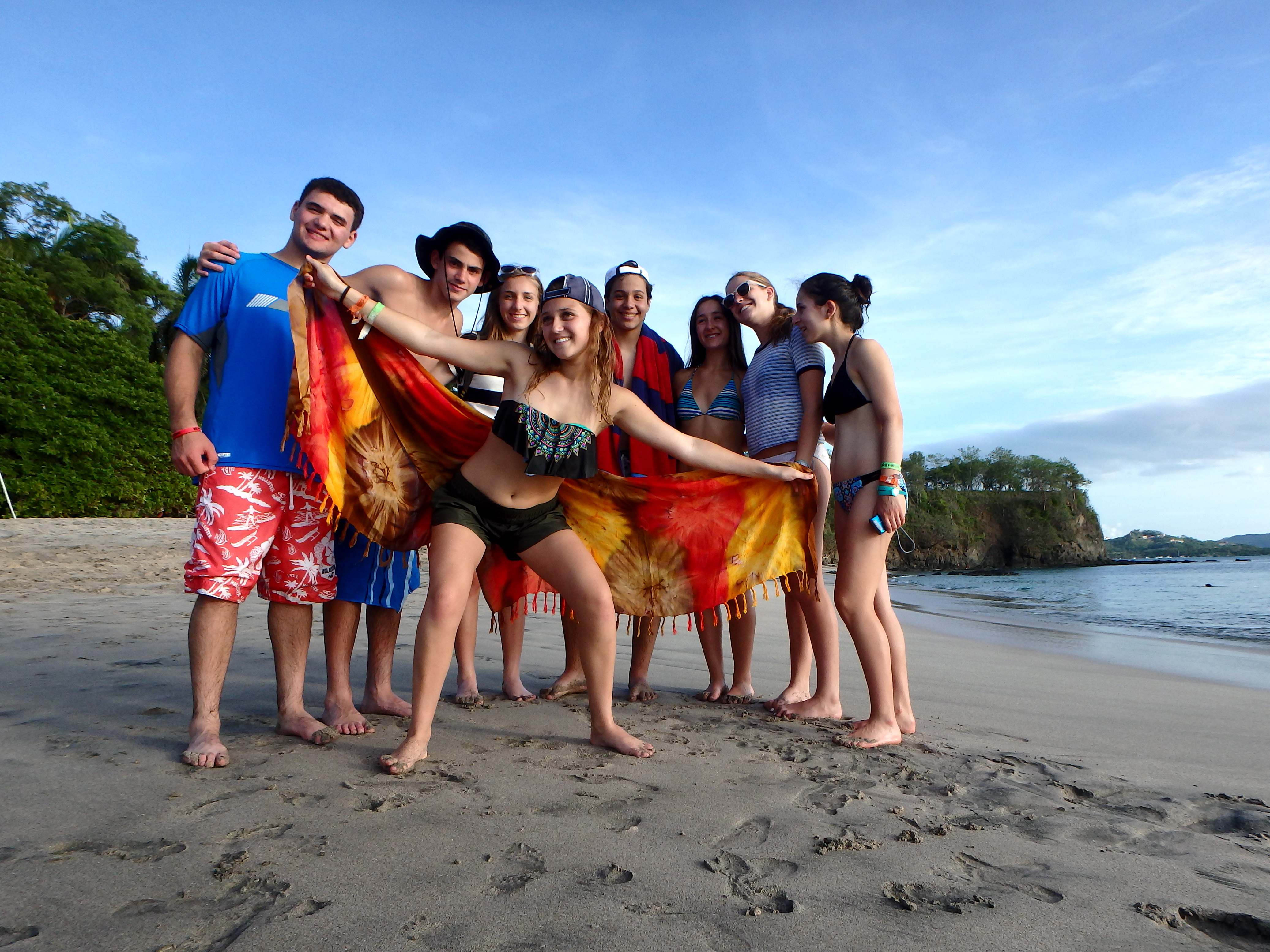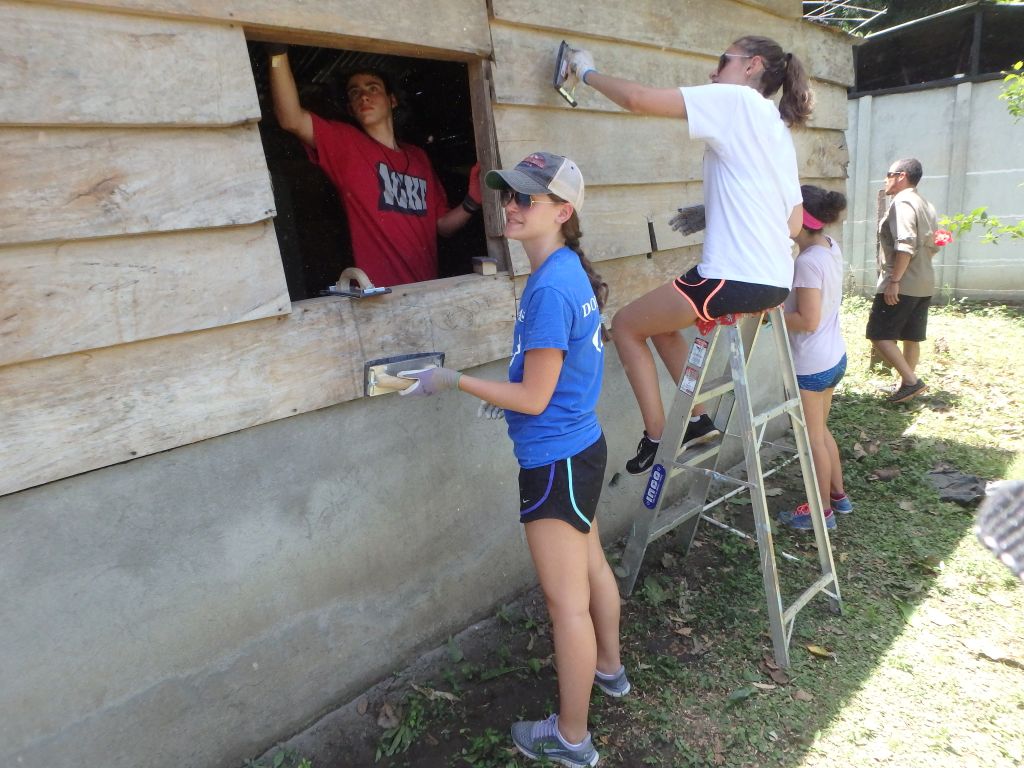 The trip members have been hard at work and play! We have had so many incredible experiences recently that it is hard to recount them all!
In the past few days, we had the pleasure of helping out a family who lost their home in an earthquake several years ago. The trip members worked so hard for this family and it was rewarding to see all that we accomplished for them. We were able to paint the inside and outside of their home as well as dig a ditch to help divert water flow, as pooling inside the house has been an issue when it rains. I was very impressed with our team as it was quite hot outside, but they worked hard anyways, knowing that it was only a few hours for us, but it was this family's life. Later at our bonfire on the beach, we all reflected on our experience at this service project. We discussed that even though this family had obviously less material objects than most of us, they are rich in culture, in community, and in a beautiful kind of simplicity. I believe the service so far has deeply impacted many of the members and caused them to reflect on how they live their own lives back home.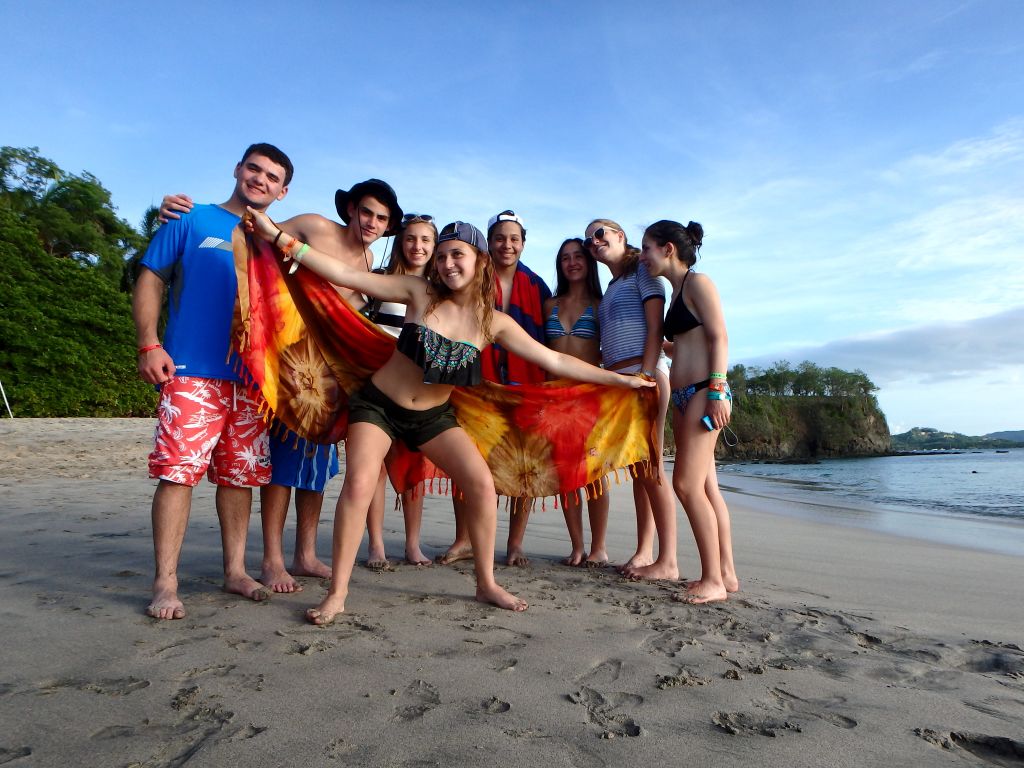 Alongside our amazing service experience, trip members have been enjoying many refreshing water activities! Our surf lessons were a hit as trip members had a blast attempting to get up on their boards. The conditions were absolutely perfect for beginner surfers and we had so much fun getting the hang of this awesome sport. The beaches are beautiful and the weather has been wonderful for swimming. We enjoyed the spa-like atmosphere of our second set of hot springs and we got much wetter than anticipated on our canyoning adventure, as we lowered ourselves through several waterfalls. Not only have these activities been refreshing physically, but also mentally and emotionally – perfect for us as we head back to San Jose for some more days of serving others.  After a solid group meeting tonight, we are ready to head into our final days the trip (where does the time go!?).
Buenas Noches!
P.S. We were all very sad to say goodbye to our wonderful guide Jorge today. The trip members sent him off with a heart-felt group hug. On a positive note, we have a new guide who is very excited to get to know us. Coincidentally, his name is also Jorge and he comes from the same town as the first Jorge, leading our trip members to believe that males from Monteverde are named Jorge J. Pura vida!
The Westcoast Blogger