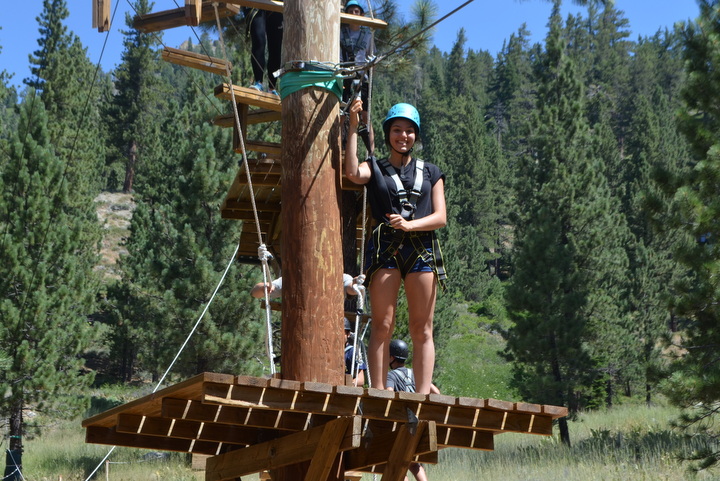 Hi from sunny Ventura! We just got back from a relaxing beach day; Jill L. was spotted splashing in the waves, while Jamie and Jill G. went on a walk, and Jordan, Max M. and Adam, along with others played a very sweaty game of soccer. We've all worked up quite the appetite and we're in luck because tonight we'll be devouring a delicious dinner of salmon, steak and chicken, made by our very own trip members, including Jason, Jeremy, Bailey, Natasha, Dana, Ryan M. and Sebastian. We've camped quite a bit now and Tyler has become quite the grill master.
Before we got to Ventura, we spent a few days in Lake Tahoe. On our first night there, we enjoyed some delicious stir-fry. Afterwards, we played a competitive round of "Westcoast Quest", essentially trip members were split into 5 groups and were asked to find trip memorabilia (ex. Ticket for the cable car), or do funny tasks (fit your whole team on a towel) and whoever could complete these challenges first would win! It was a close game, but Jordan, Oliver, Jill L, Jamie, Andrew and Ryan B were the winners!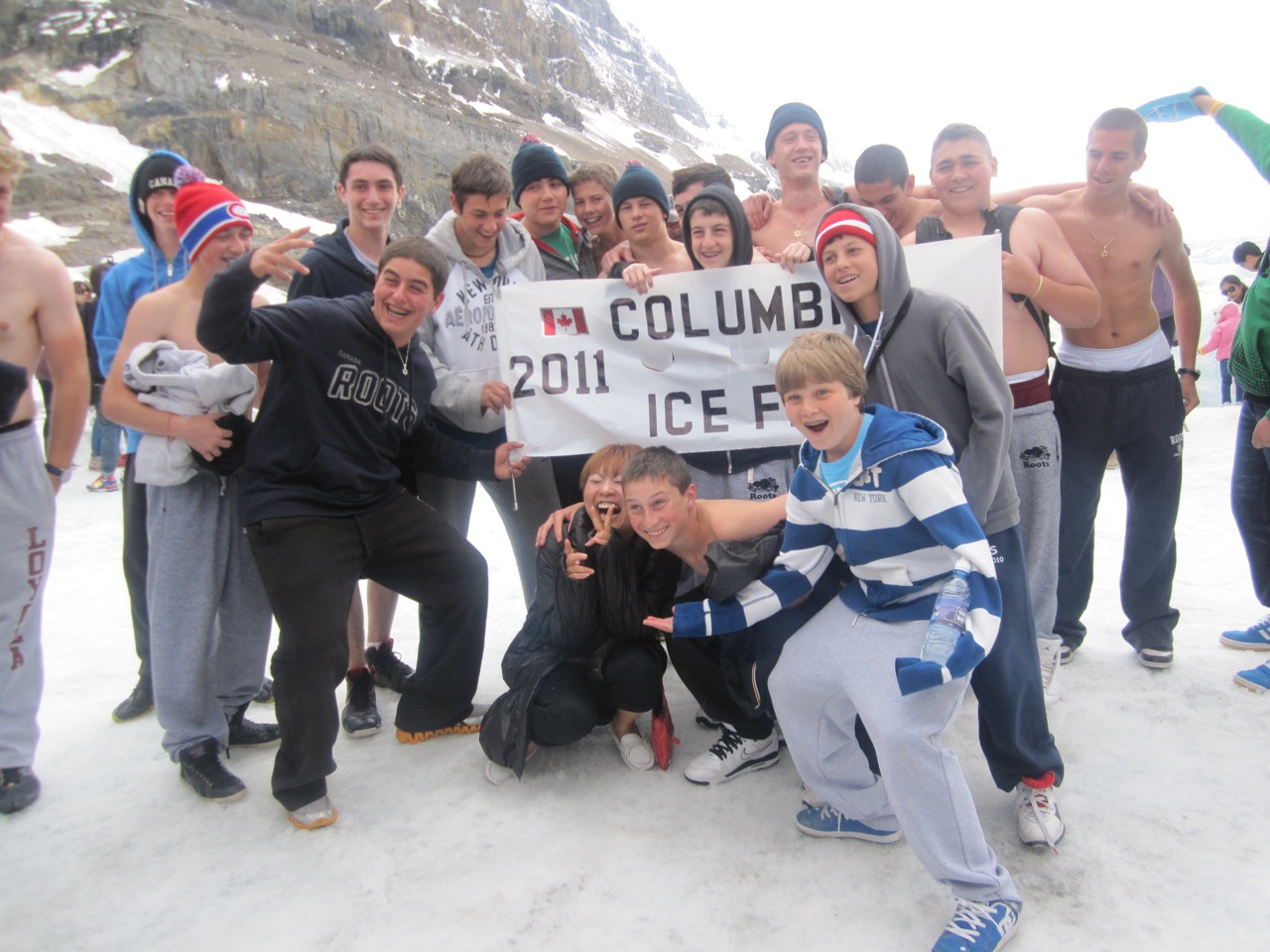 We spent the following day by the lake. We had a delicious barbeque of hot dogs and hamburgers. We also swam, waterskiied and tubed. Tyler, Sydney and Taylor were spotted waterskiing and all got up on the first shot. Zach looked like a professional wakeboarder riding the waves. Others, including Jacob, Oliver, Maya M, loved tubing, even though they may have fallen off a few times. Oliver claims he flew four feet into the air, while Ryan M and Alyssa conquered their fears and even asked our boat driver, Eric, to increase the speed. That evening, we crossed paths with Trip 1, the American Voyageur, and we played a friendly basketball game. Although they won, we had a great time getting to know them and hanging out.
The next day, we went to the Squaw Valley ropes course. The star of the day was Maya C, because even though she was terrified, she completed the whole course. Kerri and Matthew were super brave and climbed all the way up the "Leap of Faith", a huge tree. Andrew, Dylan and Tyler made it to the top of the climbing course, and we were all very impressed and proud of them! That afternoon we did laundry, which we are now professionals at, and then headed back to the campsite. We enjoyed a delicious meal of tacos and then spent the evening around the fire together. We all shared our highs and lows of the trip so far, listened to each others stories and had the pleasure of hearing Jacquie sing a few Sam Smith and Ed Sheeran songs, and Oliver do some of his original beatboxing.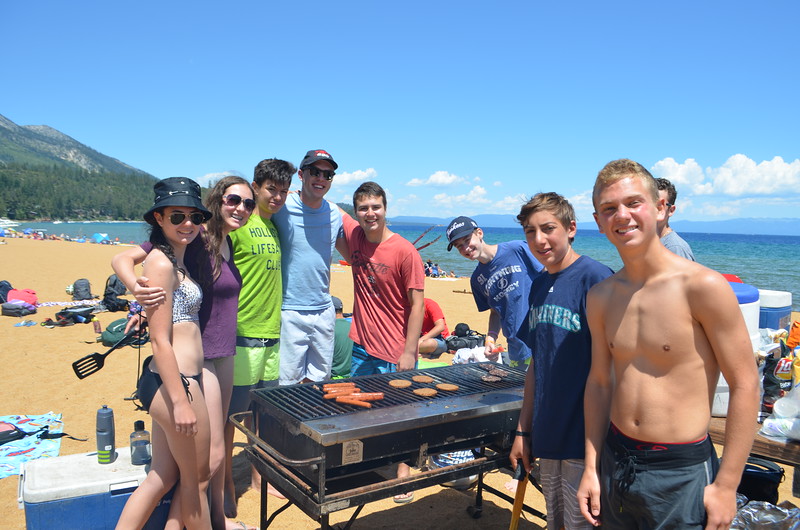 We're more than halfway through the trip and we all can't believe how fast it's gone. Tomorrow morning we are off to Los Angeles and we are super excited. We watched a few videos about the rides at Universal Studios, and so far the most popular among our group seem like they are going to be the Mummy and Transformers. We'll get back to you soon and let you know who will be brave enough!
Speak to you soon!
The Westcoast Blogger