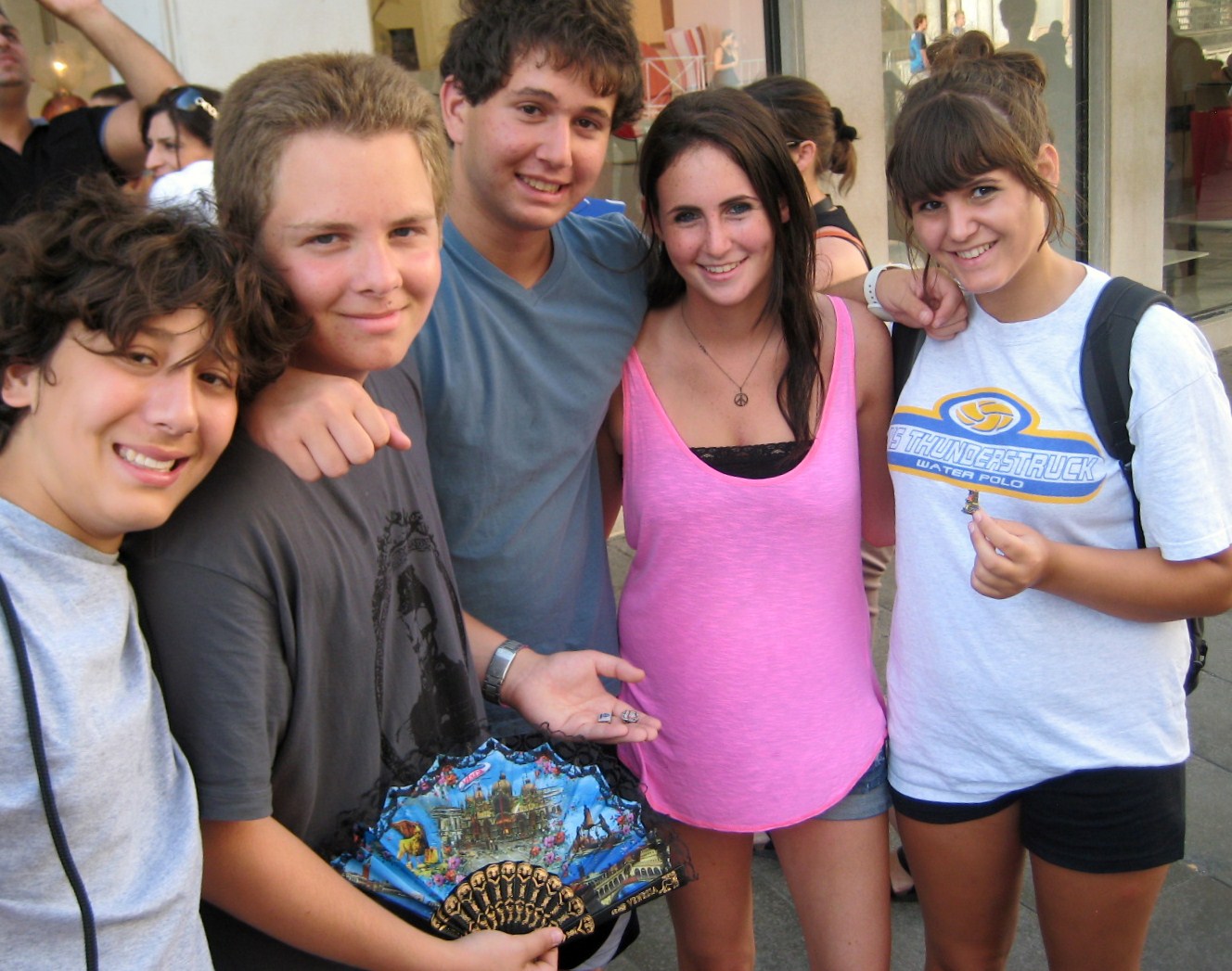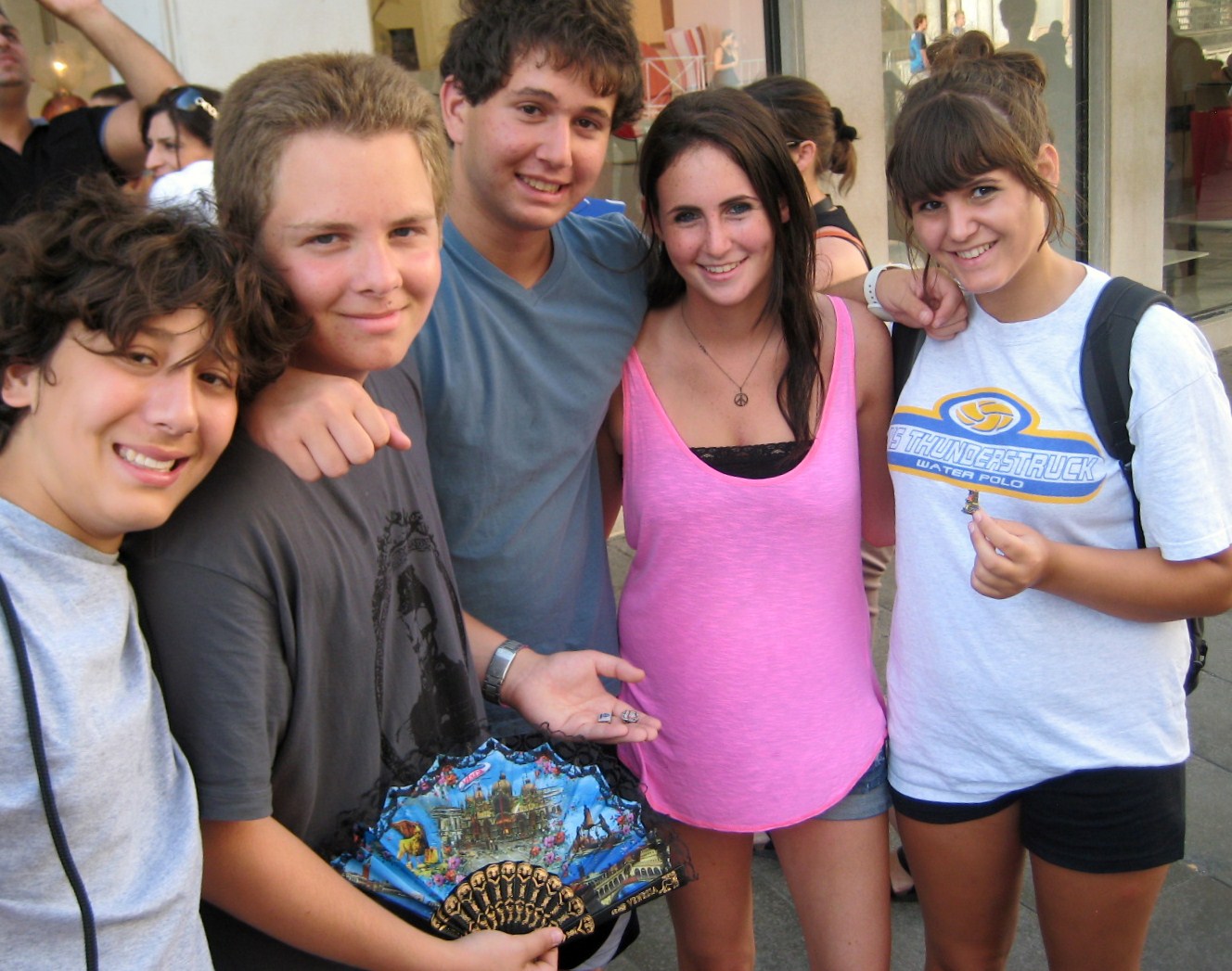 Greetings Backpack Europe Friends and Family,
Sorrento has been a very popular destination amongst our trip members because of its abundance of water based activities, fresh "all natural" cuisine and exciting night life. Upon arrival at the hotel, we immediately jumped into the hotel pool and cooled off.  Alec and Mike got the group playing some popular aquatic games like colors and Marco Polo. Next it was on to Fauno Restaurant, where we were treated to a four course traditional Italian meal, seated on a beautiful outdoor patio that featured views of Piazza Tasso.
The next morning, we met Ernesto, our tour guide for our day on the Island of Capri. After a short ferry and then train ride (called the Funicular), we were amidst Capri, a town that Remi noted was built right into the side of the cliffs. As we walked around the town, Alex tried a fresh wild strawberry tart from the local bakery, while most trip members opted for the Capri version of granita (the slushy lemon drink takes on different qualities depending on which region you are in). Once we had fully explored the town, we boarded our own private boat and set out to explore the limestone cliffs and grottos that Capri is famous for. Jenny and Shayna enjoyed singing along to the eclectic tunes that our boat driver played for us. On the ferry ride back to Sorrento, Jeremy brought out his electronic trivia game (Sporkle) and Bennet and Aidan enjoyed testing out their pop-culture knowledge. We parted ways with our Capri guide Ernesto back in Sorrento and he remarked that we were the best group he has led all year!!
For our last day in Sorrento, we ventured out to the beach town of Positano. Sunny had been here earlier this year with her family and was a huge advocate for jumping into the clear blue waters and exploring the local art galleries. Emma appreciated having some rest and relaxation time because with two days left, we have a lot of exciting touring and activity ahead of us. At the moment we are en route to Rome and we have just stopped to visit the historic town of Pompeii. Mara was excited to visit because she watched a cool National Geographic documentary on Pompeii and she had a lot of good questions to ask our guide Maryse. The tour was very informative and Sam remarked that she was pleasantly surprised by the sights and artifacts, more so than she had anticipated.
We have Rome and Vatican City left on our itinerary but sadly, our trip is almost over. The summer has flown by but we have certainly made the most of it. It's been the summer of a lifetime and we can't wait to share pictures and stories with you all back at home!
See you soon and thanks for reading about our travels!
The Westcoast Blogger