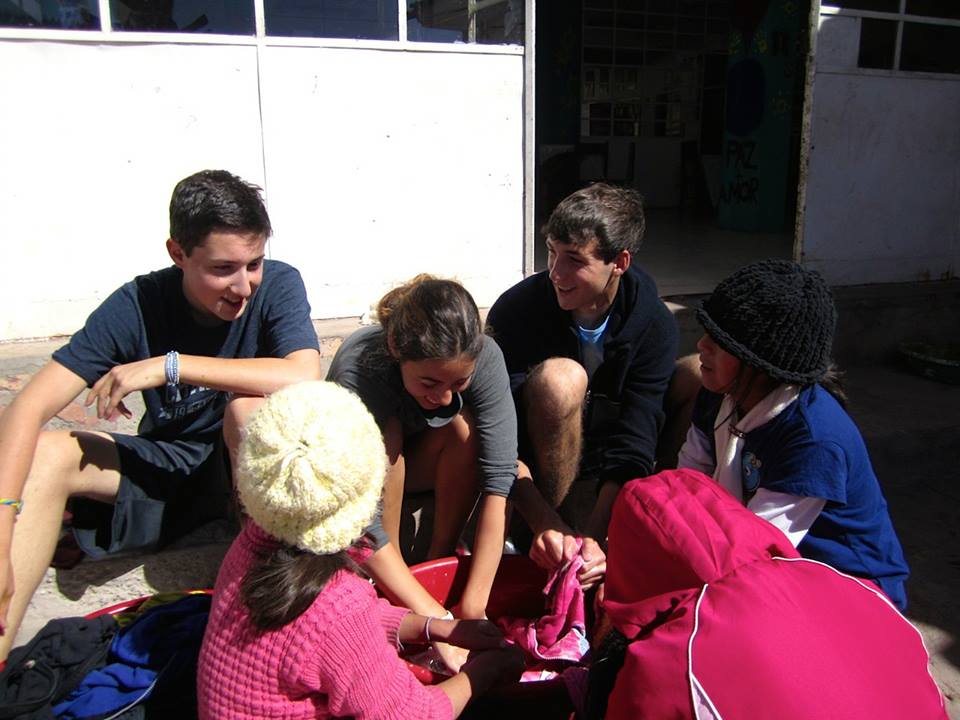 Our time volunteering at the Asilo Lira nursing home for the elderly has gone fast. It has inspired us to spend more time with our aging loved ones, and to see that their final years are as active and joy-filled as possible. We made fascinating connections in our short time there, such as a woman Tiffany met who knows of her family in another Peruvian town! Jason polished many of the men's shoes, and Olivia, Morgan, and Cynthia did a beautiful job serving lunch to the residents and helping clean up afterwards. We also played cards with the elders, helped pull weeds in preparation for the upcoming Peruvian independence day, and shared stories about our homes and families.
As a farewell gift to them, we performed a variety show featuring salsa dancing, favorite numbers from Frozen and Pitch Perfect, and sign language interpretation from Emma T. of Imagine Dragons' "Demons!" The residents loved our little "fiesta," and told us that they were sad that we had to leave.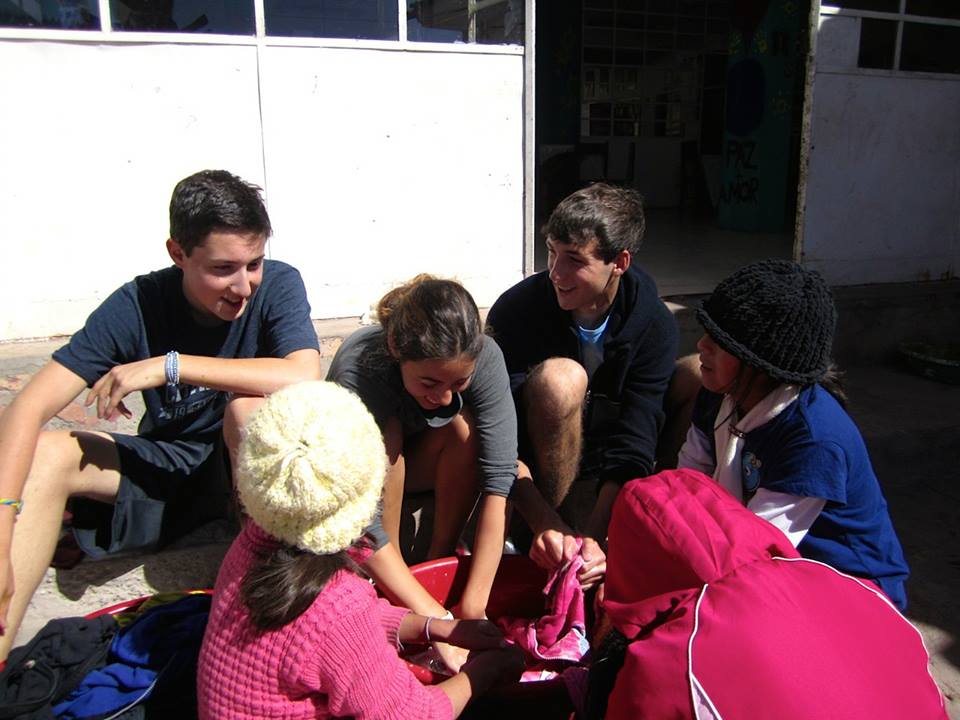 We also got to explore the culture of Arequipa. On our first night in the city we dined at a rooftop restaurant on the main square, where Sloan took advantage of the poncho provided on the back of her chair to stay cozy! On our city bus tour, we enjoyed breathtaking views of the mountains Misti and Picchu Picchu. Some of the special culinary dishes we tasted were ocopa, a local appetizer featuring potatoes in a creamy sauce, and queso helado, Arequipa's delicious ice cream flavored with vanilla, coconut, and cinnamon. We're a little obsessed with the fresh avocados here, so much so that James ordered a chicken and avocado crepe on our last night in the city. Que rico!
Last night we arrived by bus to the desert oasis of Huacachina. We have reached the last week of our trip, and we are dedicated to squeezing as many unforgettable experiences as possible out of the next five days!
Wish you were here,
The Westcoast Blogger