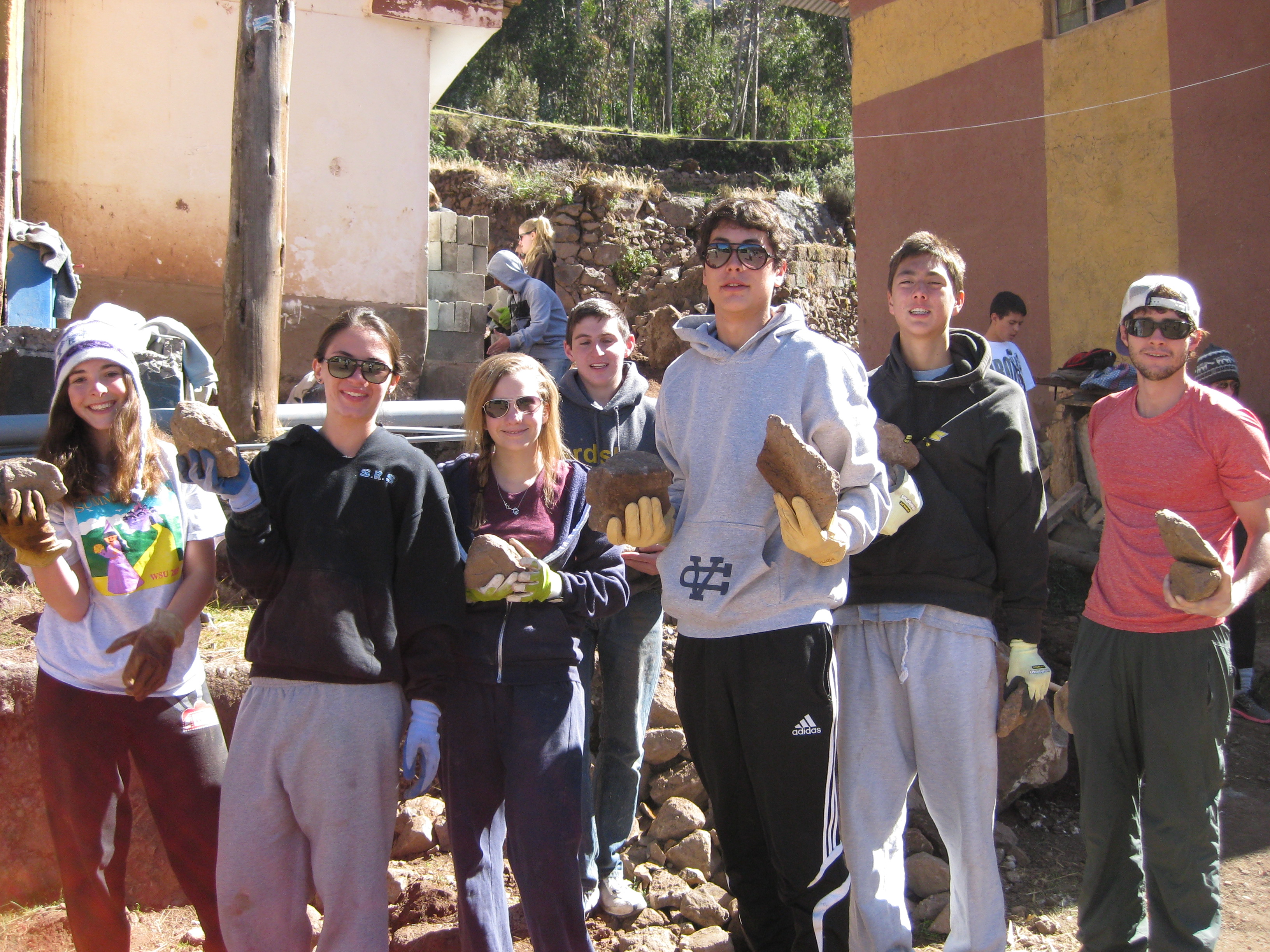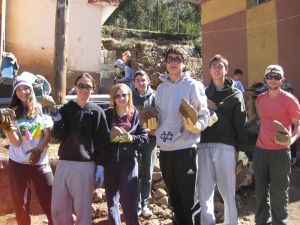 Queridas Familias:¡Muy buenos días de Perú! Hemos tenido unas aventuras bien interesantes los días pasados, y el camino no para!
The last few days were some of the best that our voyage has had to offer.  En route to the gorgeous town of Aguas Calientes, trip members took an AMAZING train ride with scenic views of the snowcapped Andes and fresh water rivers.  Jacob and Rushil especially enjoyed the alpaca wool fashion show put on by the train conductors while we were moving!  Once we arrived in Aguas Calientes, we visited one of the most breathtaking wonders of the world, Machu Picchu.  Its beauties and complexities are too magnificent to describe; we highly suggest you take a look at the magnificent pictures that we posted. 
After Machu Picchu, we took a soak in the hot springs of Aguas Calientes, where Jeremy and Dan were able to practice their Spanish talking to some fellow travelers.  These jam-packed days each ended with two of the best "novoandino" meals we've had, and spirits continued to soar. After Aguas Calientes, we ventured to the small valley town of Pisac. Our visit happened to coincide with the Fiesta del Carmen, a local celebration that filled the streets with music and dancing. Much to Chad's delight, we were finally able to visit the ancient brick ovens that produce one of the tastiest Peruvian pastries, empanadas, and Chase saved the day by rescuing two guinea pigs that had escaped from their enclosure!
  Earlier that day, we visited the isolated Chumpi community for service, and everyone learned how to make adobe bricks.  Tai and Erica had no problem jumping straight into the pile of mud in their bare feet to assist with this project.  It was a messy and enjoyable time for all! 
We're currently in the city of Puno, on the banks of the highest navigable lake in the world, Lake Titicaca.  Yesterday's adventures included a visit to the floating islands of Uros, as well as a kayaking expedition where Michael showed off his skills!  ¡Qué día bellísimo, y mañana seguimos el camino a Arequipa!Chao!
The Westcoast Blogger
Do you want to improve your language skills and also be a volunteer? Prepare yourself for our one-of-a-kind 28-day Spanish immersion program for high school students in Peru and learn more about its culture and nature.