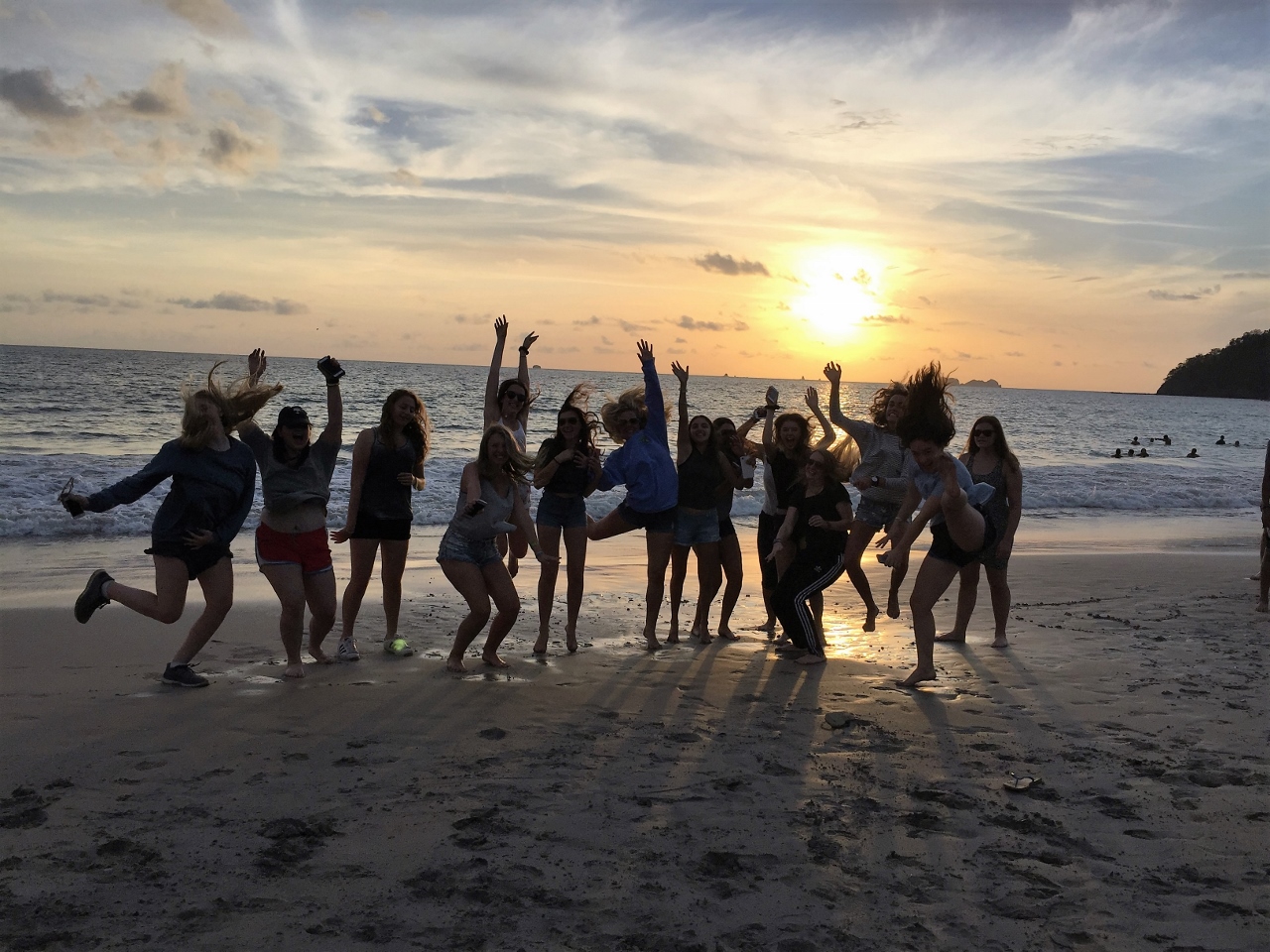 Hola amigos y familiares! Trip CR1A has been busy enjoying the "Pura Vida" throughout Costa Rica this past week! We arrived in Rincon de la Vieja this past Saturday and trip members were thrilled to immediately gear up for a zip-lining adventure. Helmets and harnesses safely secured, trip members enjoyed great views while soaring over the canopy and waterfalls of this scenic area. The adventure continued in Rincon the following day with a hike to a local waterfall and rustic mud baths in the evening.
On Monday, trip members took off for Tamarindo, an area on the Pacific coast of Costa Rica. Trip members walked the strip to grab some good eats and returned to the beach. A surf instructor taught the group about how to surf and then we hopped in the water to catch some waves! Many trip members with experience surfing were excited to try it again, while many trip members became expert surfers for the first time!
In following days, trip members worked with Casas del Toros, an organization that constructs homes in the community. Trip members arrived in a rural landscape, much different than the previous community we served in. We saw chickens and cows and lots of open green fields. Trip members assisted in the final construction of two houses built for families in need in this area. Because of the contribution of our team, in a short two day span, we were able to mix cement and level a floor for one entire home, and sand and paint the entire outside of both! It was phenomenal to see the transformation from unfinished cement structures, to bright and beautiful homes for these families. Check out the photos on our page!
Trip members were proud of their hard work and finished their days relaxing by the beach to watch the sunset. There was also another cause for celebration on our final day on the West Coast. We celebrated Morgan's fifteenth birthday with a surprise beach bonfire and marshmallows!
We'll be checking in again soon to share our adventures with you all as we continue to enjoy the "Pura Vida" in Costa Rica.
Hasta luego!
The Westcoast Blogger