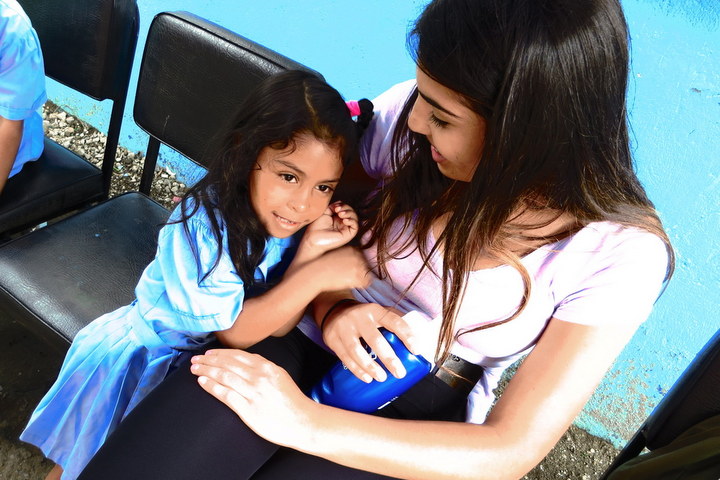 We arrived in San Jose Saturday morning and immediately began to break the ice and form our family. We were introduced to our guide Mariel and our bus driver Alex who chauffeured us over to our hotel. We walked in and much to our delight the hotel offered a great open space with a beautiful Costa Rican ambience. After some downtime at the pool, we ventured out to our first authentic Costa Rican meal. The majority of our trip members tried typical Costa Rican foods such as rice, beans, chicken, fried plantains and vegetables.  After a delicious meal and a group program, we turned in for the evening.
On Sunday, we were up bright and early for our first day of service with the Costa Rican Humanitarian Foundation. We drove through the village of La Carpio where we would be assisting with various tasks. Our new amiga, Katia, gave us a brief orientation about the organization and what they do for the community. We then split into two groups. The first group ventured out to play sports and do arts and crafts with the children of the community, while the other group set out to repaint houses and beautify the community. The children that we played with were so excited to have so many new friends to do activities with. The group painting accomplished a lot in the morning, painting the outsides of many houses. It was an extremely fulfilling morning. We were then taken back to the community center where we were given a homemade lunch. There was fresh pineapple, salad, rice and beans, and a mouth watering chicken dish. It was a well received meal after a hard day of work. We finished our first day of service by helping to decorate the center for a birthday party. Back at the hotel, we had some down time by the pool and then headed out to another delicious meal. After dinner, we had our first debrief of the day called, "popsicle, poopsicle and dreamsicle." Trip members sat in a circle and shared their highlight of the day, their least favorite moment of the day, and something they hoped for.  After a couple more get-to-know you games, it was off to bed after a very fun and eventful day.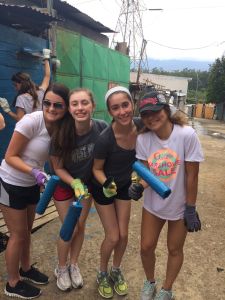 Day 3 began with another day of service work at La Carpio. Trip members were excited to head back and continue to make a difference in such a needy area. We switched groups so that everyone was given the opportunity to paint and play with the children. While painting, children ranging in ages from four through seven came out of their houses and wanted to help out. It was adorable and made the work we were doing there even more rewarding. The group playing with the children split into two. One group went up and assisted in the classroom of a school, while the other group played outside with other children. We enjoyed another delicious homemade meal back at the center. We then said our goodbyes and well wishes to the people of La Carpio and headed back to our hotel.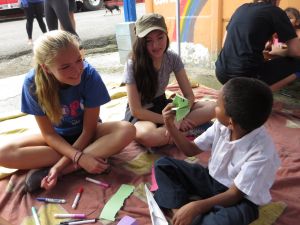 When we arrived, Gail, who is the founder of the Costa Rican Humanitarian Foundation, greeted us. She spoke to us about our work, the community of La Carpio and shared some inspiring stories. She went on to explain to the trip members about the importance of giving back and how one simple deed can go such a long way. We are off to our third Costa Rican dinner tonight. We will back in a couple days with another update.
Pura Vida!
The Westcoast Blogger