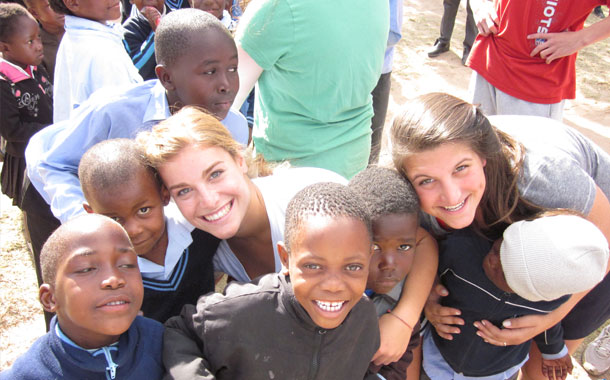 Bienvenidos amigos y familiares!
We are excited to be here in Costa Rica and look forward to sharing our experiences with you all! In Costa Rica, the people refer to the laid-back, nature-based lifestyle of their culture as "Pura Vida," which means "Pure Life." Trip members began experiencing this "Pura Vida" way of life shortly after touching down in San Jose. After an afternoon of getting to know each other and enjoying an authentic Costa Rican meal out on the town our first night, trip members rested up for an adventure to Isla Tortuga the following morning.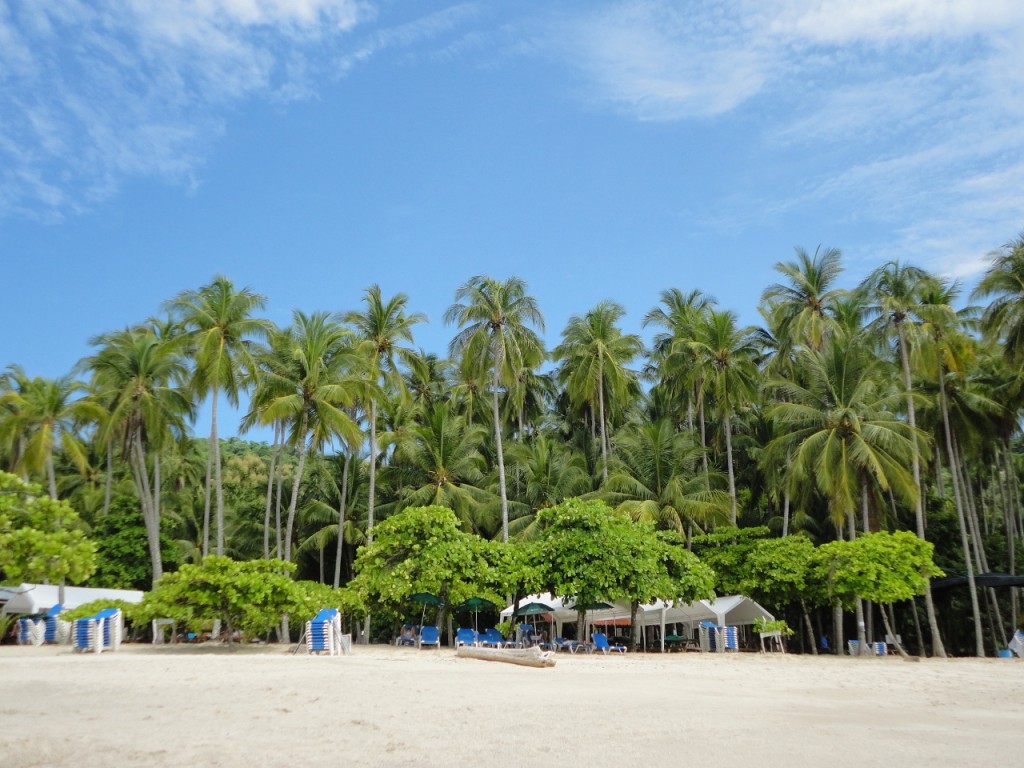 Isla Tortuga is named for its familiar appearance. For those family and friends who have dabbled in the Spanish language, you might have recognized that "Isla Tortuga" translates to "Turtle Island." The group was excited to board a Catamaran boat to get to this beautiful natural getaway! Only minutes after cruising away, the boat crew informed us of some unexpected visitors—we were all thrilled to see a pod of dolphins surfacing alongside our boat!
Upon arriving at the beach, the group enjoyed the sand, sun and water while bonding with new friends. During lunch, we were entertained by a live Costa Rican band, then it was back to some beach fun, including a friendly volleyball competition, a trivia challenge and staying hydrated with some authentic coconut water.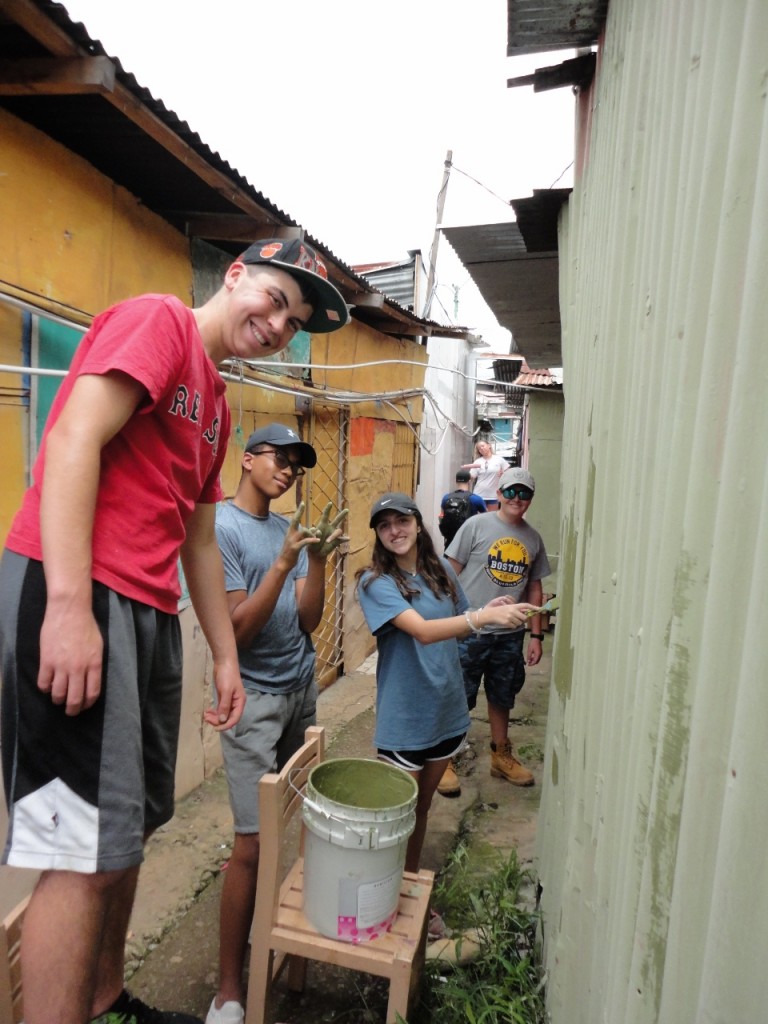 As much fun as that was, we were all eager to start community service the following day. For the next three days, everyone was involved in a variety of community service projects in high poverty areas in Guarari and La Carpio. Activities included painting houses, interacting with the children and beginning construction of a water-retaining wall. The sights, sounds and smells in these communities were a novel experience for many. All of us, trip members and staff alike, realized how fortunate we all are to have the many things we take for granted, like clean water, shoes on our feet and plumbing.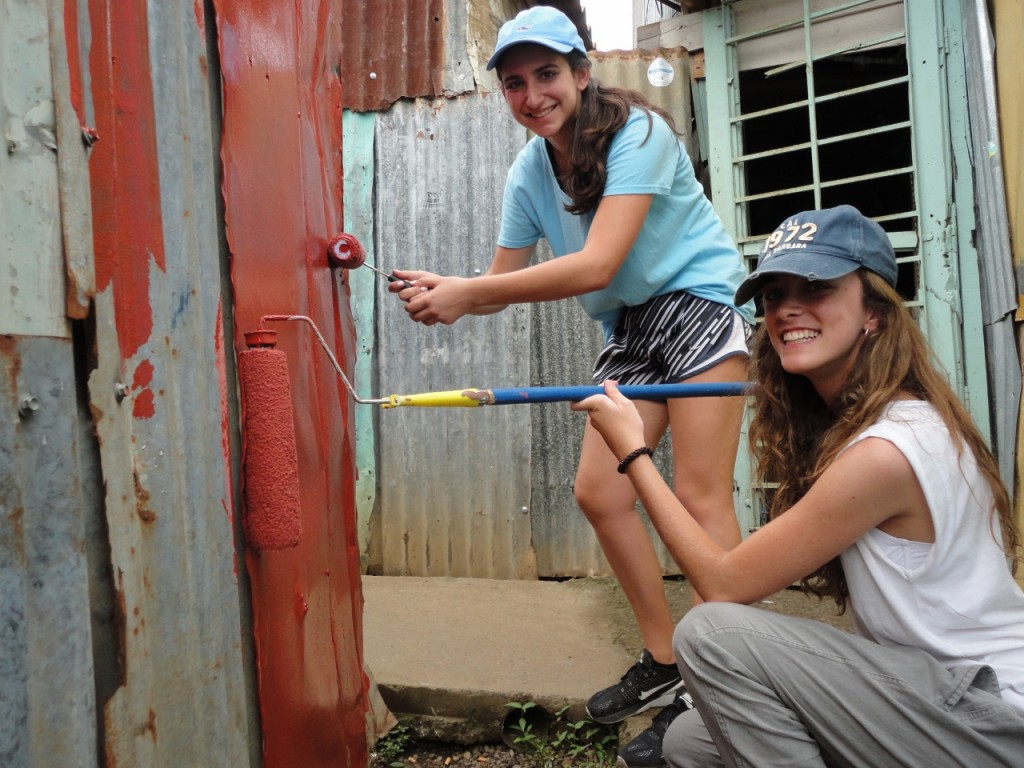 Thanks to the positive attitudes and collaboration of all the trip members we were happy to make a difference in these communities. As much as we helped them, though, the individuals in the community impacted us, too, by demonstrating the value of the "little things" in life.
The Westcoast Blogger