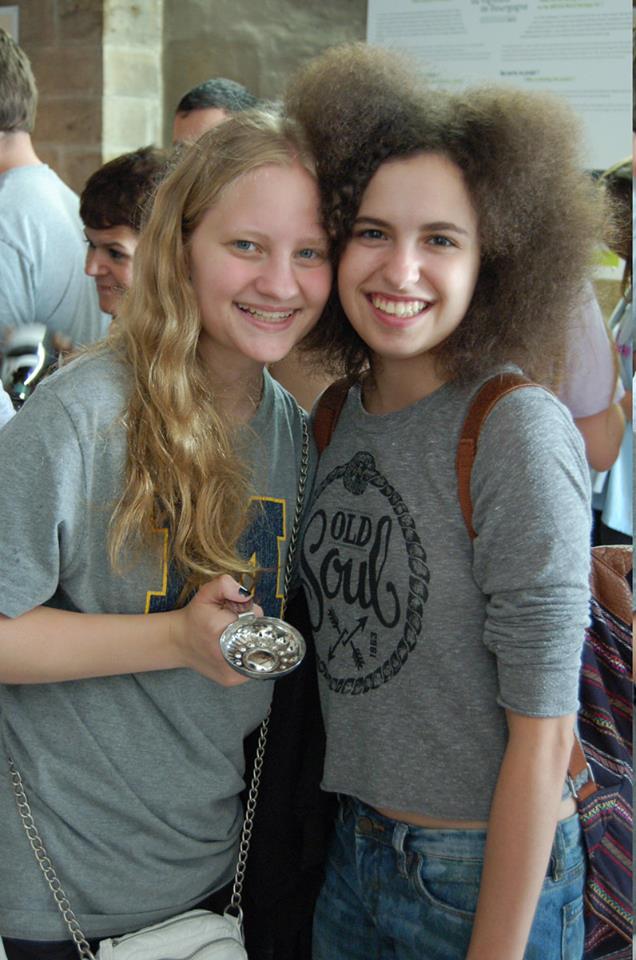 Hello there!
After a whirlwind couple of days in London, we arrived in Paris… a highly-anticipated destination for many of us. Everyone was excited to see landmarks like the Arc du Triomphe and Eiffel Tower, explore the Louvre museum and take a cruise on the Seine for some unique views of one of Europe's most beautiful cities.
However, our first evening we went out for dinner and karaoke. Everyone had a blast belting out tunes from the 90s (Backstreet Boys, anyone?) and sharing the stage with one another. In true throwback fashion, Lindsey, Isabel, Dana and Elizabeth chose to sing Avril Lavigne's "Complicated," to which all us Westcoasters sang along. It was a great night!
Day one in Paris included the Louvre, around and up the Arc du Triomphe and through the hilly, winding streets of Montmartre. One favorite area for walking that day was along the Champs Élysées, where Ally, Sydney T, Shannon, Claudia and Macy tasted Laduree's famous macaron cookies. Even after the day's walking, Rachel W, Surya and Max braved the lines at the Arc du Triomphe to climb all the way up and have a gorgeous, panoramic view of Paris.That evening in Montmartre, many people were anxious to try some French culinary specialities for the first time, like Corey who had "cuisses de grenouille," frog legs, and liked them! That evening, we all had the treat of taking a sunset cruise on the Seine, when we got to see almost all of Paris' most important landmarks and pass under its beautiful bridges. Hannah was especially excited to see the Pont des Arts, where lovers attach padlocks to the bridge's metal frame in testament to their love. To top it all off, we got to see the Eiffel Tower sparkle as we disembarked. It was the perfect end to an amazing day.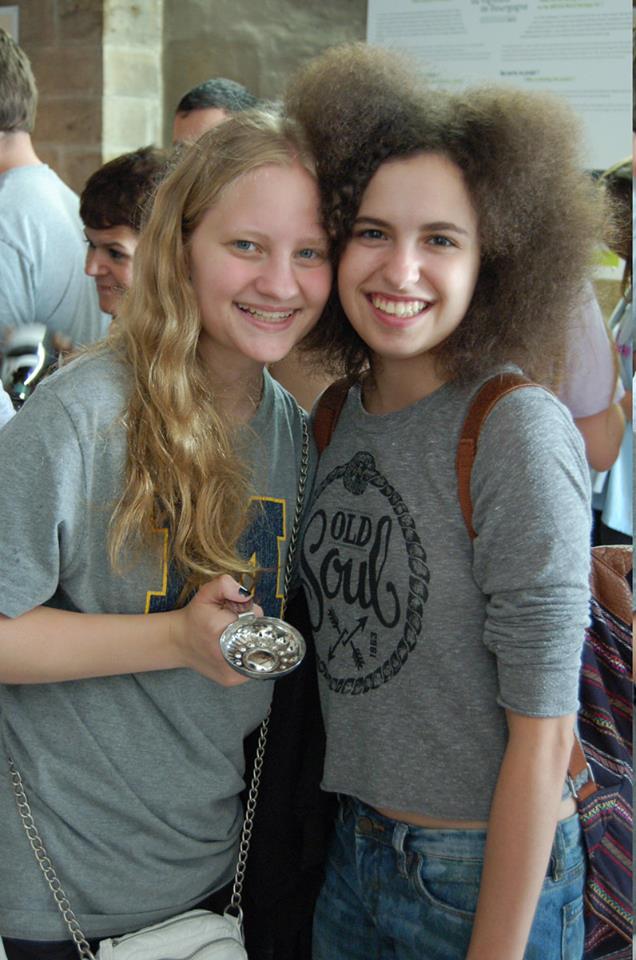 The next day was equally amazing. Adam began it by leading an optional ambitious run, which Noah participated in: 12 miles from the hotel to the Arc du Triomphe, Eiffel Tower and Place de la Concorde. As an alternative, Kelcey lead a walk across the street from the hotel to a local pâtisserie where trip members ordered their own croissants and pains au chocolat for breakfast. Rachel N was particularly fond of her "chausson au pomme," or apple turnover, also adding that she couldn't get over how good the bakery smelled. All of us then went to Versailles, where we were all stupefied by the splendor and opulence of Louis XIV. After that evening's dinner, we went to the Eiffel Tower to see it up close and ride all the way to the top.
As much as we all were enamored with the City of Love, the next day it was time to say goodbye and head to the Alpine city of Annecy in the Haute-Savoie region of France. The ride was fun as we all enjoyed Jesse's DJ-ing — what a great mix of pop, electronic and R&B! Paulina also passed the time of our ride making friendship bracelets from embroidery floss, taking requests and making beautiful, personalized bracelets and anklets for many girls on the trip.That evening in Annecy, many had our first "Savoyarde" dinner, consisting of the signature cheeses and meats of the region, with dishes like Fondue, Tartiflette and Raclette. It was actually Scottie's first time having cheese fondue, and he absolutely loved it!
The next day we all went biking around Annecy's beautiful lake, with our fearless leader Adam leading Carolyn, Megan, Lance and Aaron on an ambitious 20-mile ride. We spent the rest of the afternoon relaxing at the lake's beach, where we enjoyed sunbathing, swimming and playing a little volleyball. We were all pretty exhausted from all the action, and called it an early night in order to be ready for whitewater rafting the next morning!
Rafting the next morning was incredible! Protected from the 48 degree water by our wetsuits, we all got to rock some exhilarating class 3 and 4 rapids. It was Surya, Zane and Max's first time rafting, and they really enjoyed their seats at the front of the boat!
And now we are back at our hotel, packing our bags and getting ready for our last night in Annecy. Who knows what other adventures the Alps have in store for us, this time not in France, but in Zermatt, Switzerland!
The Westcoast Blogger