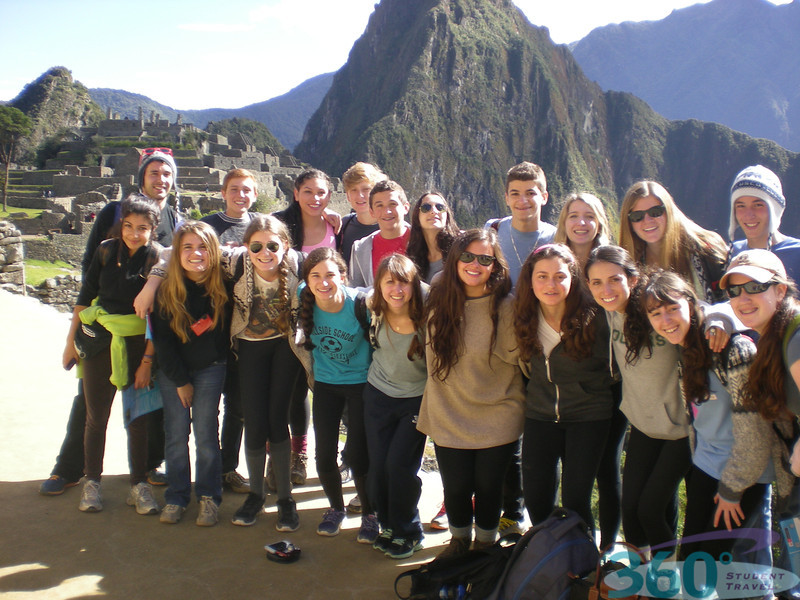 Hola, padres!
We've arrived in Huacachina, our lucky last stop before we head back to Lima.  Since we last spoke, we've traveled to Pisac, Puno and Arequipa.
Hemos llegado en Huacachina, el lugar final antes de regresamos a Lima.  Hemos viajado a Pisac, Puno y Arequipa hasta el tercero blog.
In Pisac, we got busy repainting a school for a group of elementary kids.  Azula and Maya donned superchic glasses while sanding the walls before putting on a nice, fresh coat of paint.  Once our hardwork was complete, we took some time with the students to play a game of soccer.  Dana M even got to play some volleyball with a few of the chicas.
En Pisac, nosotros pintamos una escuelas para un grupo de estudiantes.  Azula y Maya llevaron gafas elegantes mientras limaban los paredes antes de pintaban.  Cuando nuestro trabajo fue terminado, nosotros jugamos un partido de futbol con los estudiantes.  Tambien, Dana M jugo voleibol con unas de las chicas.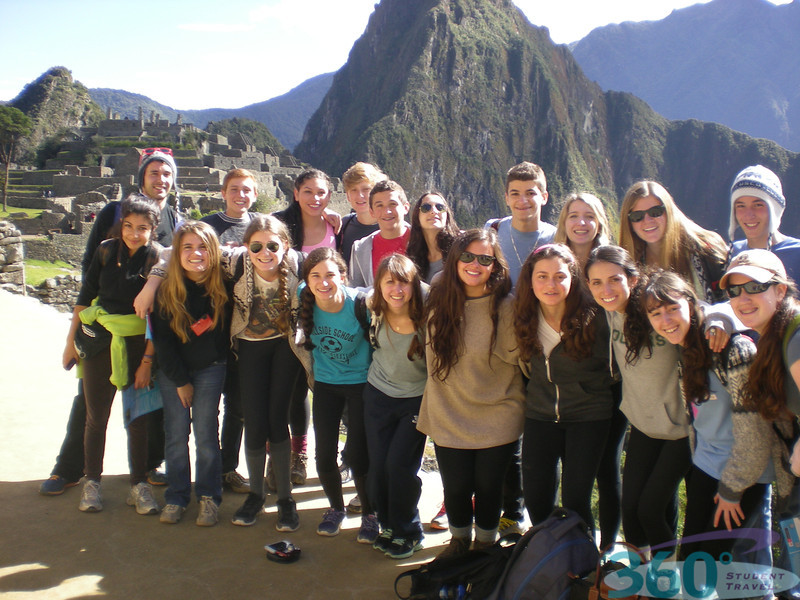 During our downtime, we got to experience an exciting celebration for the Virgin Carmen.  A lot of the locals were parading and playing instruments in the streets for this grand event.  After the festivities, we traveled to Puno where we ventured down to the dock in tricycle taxis.  After that excursion, we boarded a boat to the floating islands where some of the girls got to dress up with the locals.
Mientras nuestro tiempo libre, experimentamos una celebración para la Virgen Carmen.  Muchas personas se disfrazaron y tuvieron un desfile en las cales para el evento.  Despues de los festivos, nosotros viajamos a Puno donde montamos en taxis de triciclos al puerto.  Despues de la excursion, tomamos un bote a las islas flotantes donde algunas chicas se disfrazaron con los nativos.
Next, we arrived in Arequipa, where we got to explore the bustling city.  Emma N enjoyed a cozy crepes-filled lunch with Morgan where they also sipped on chocolate milkshakes.  Once our bellies were full, we were greeted by Carlos, who guided us through a walking tour where we saw three volcanoes.  He explained to us that one was active, one was dormant and one was extinct.
Luego, llegamos en Arequipa, donde exploramos la ciudad.  Emma N comio un almuerzo de crepes con Morgan y tambien tomamos bebidas chocolates.  Despues de almuerzo, nosotros conocimos Carlos, quien nos dirigio por la ciudad donde vimos tres volcanos.  Nos explico que uno de los volcanos es activo, uno esta dormido, y uno esta extinto.
Now, we are spending some time by the pool in Huacachina before we head to the sand dunes for some boarding.  We are also celebrating el cumpleaños de Julia today!  We serenaded her at breakfast and are planning some games for later tonight.
We will update you one last time in Lima before our return home to the States.
Ahora, pasamos tiempo en la piscina en Huacachina antes de salimos para las dunas de arena.  Tambien, nosotros celebramos el cumpleaños de Julia hoy.  Cantamos durante el desayuno y vamos a jugar mas tarde en la noche.
Vamos a escribir otra vez en Lima antes de regresamos a los estados unidos.
-Love from Peru
The Westcoast Blogger
Do you want to improve your language skills and also be a volunteer? Prepare yourself for our one-of-a-kind 28-day Spanish immersion program for high school students in Peru and learn more about its culture and nature.