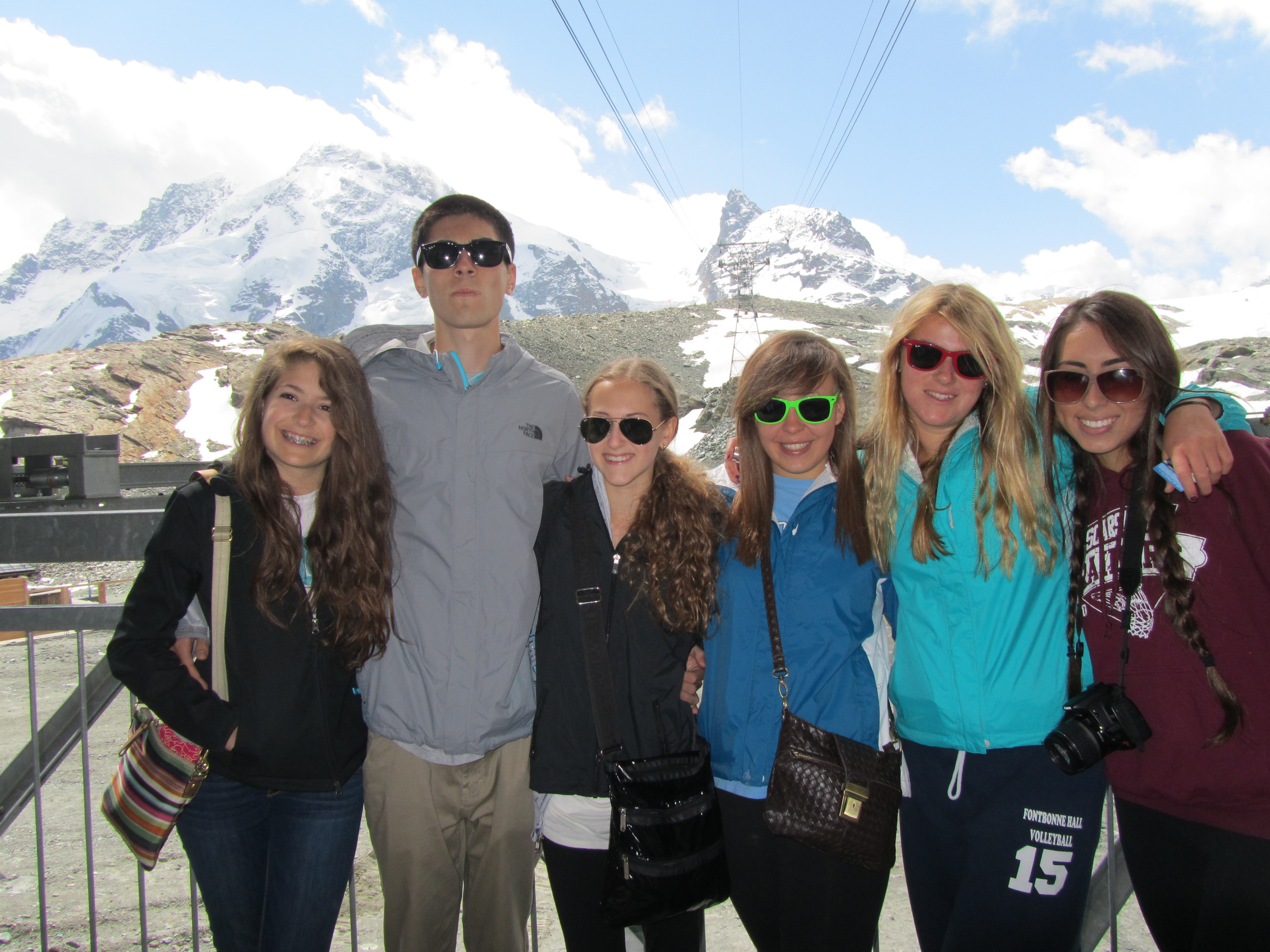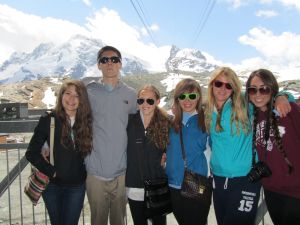 Dear Families,
As we headed to Annecy from Paris, the Justin Bieber-trend continued with a sing-a-long version on the bus dedicated to our Trip Director Bryan. Dinner in Annecy brought some new experiences for some of our trip members, as Colton was thrilled about shelling shrimp for the first time! The staff were quite impressed with the group as we split them into teams for an organic alphabet scavenger hunt; they had to find all the letters of the alphabet hidden on buildings, on the street, or in the natural environment. Mayra, Evan, Eliza, Megan, and Mimi were our winners!
The second day in Annecy brought many adventures as we went for a bike ride along the lake in the morning and then went whitewater rafting in the afternoon. Lauren and Annesse were both first-time rafters but loved the thrill of the experience, along with Mayra, who had quite an adventurous time in her boat. We finished the evening with our first taste of gelato before the famous gelato in Italy that we will hit up in several days!
As we all saw the shop signs "Herzlich Wilkommen", we felt graciously welcomed in the picturesque village of Zermatt where we added German to our language options of the trip. Our first evening in Zermatt created new memories at a country restaurant that actually played pop music. Lindsay and Miranda had the chance to learn to play pool for the first time; and while David bragged of his mad pool skills, he ended in a tough battle with Bryan. Chloe and Dani M., on the other hand, got a little more creative with their billiards game, as they racked the balls into a heart-shape.
The beauty of Zermatt was readily evident the next day as we took the gondola up to the picturesque top of the famous Matterhorn mountain.  After exploring the village, well known for both chocolate and Swiss Army knives, we concluded our evening with quite the party at a local club in Zermatt. Hayley rocked out in her heels for a night out on the town and loved dancing with Valerie and the rest of our group, while Ben showed up the locals with his dance moves on the dance floor.
During our last wake-up in Zermatt as we made our way to Venice, Evan offered up of one of his favorite quotes: "Let's do it like Brutus!"
The Westcoast Blogger