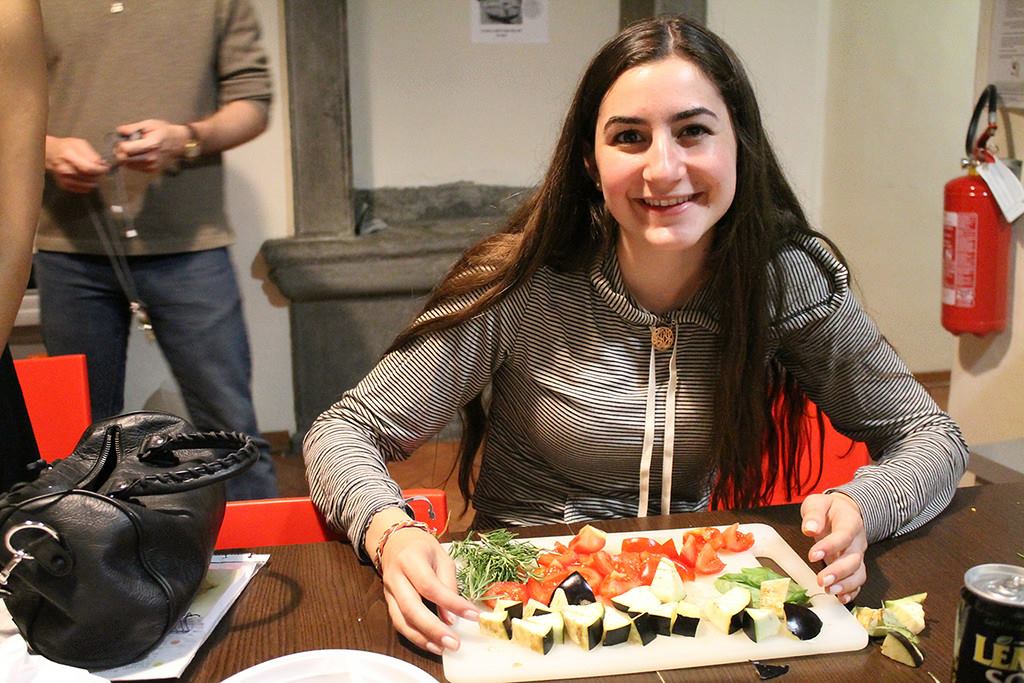 Buongiorno! We've made it back to Florence after a wonderful weekend in Venice!
On Saturday, our first stop was the world-famous Murano Glass Factory, where we had the unique opportunity to watch a glass-blower craft a vase in a matter of minutes in front of our eyes. Isabelle, Emily, Rachel, and several others made sure to pick up some beautiful glass jewellery as a souvenir. For lunch, Amanda H. savoured some gnocchi with pomodoro sauce, claiming it was the "best pasta [she's] had in Italy!" In the early evening, we enjoyed a relaxing gondola tour, gliding under small, arched bridges and through narrow, picturesque canals.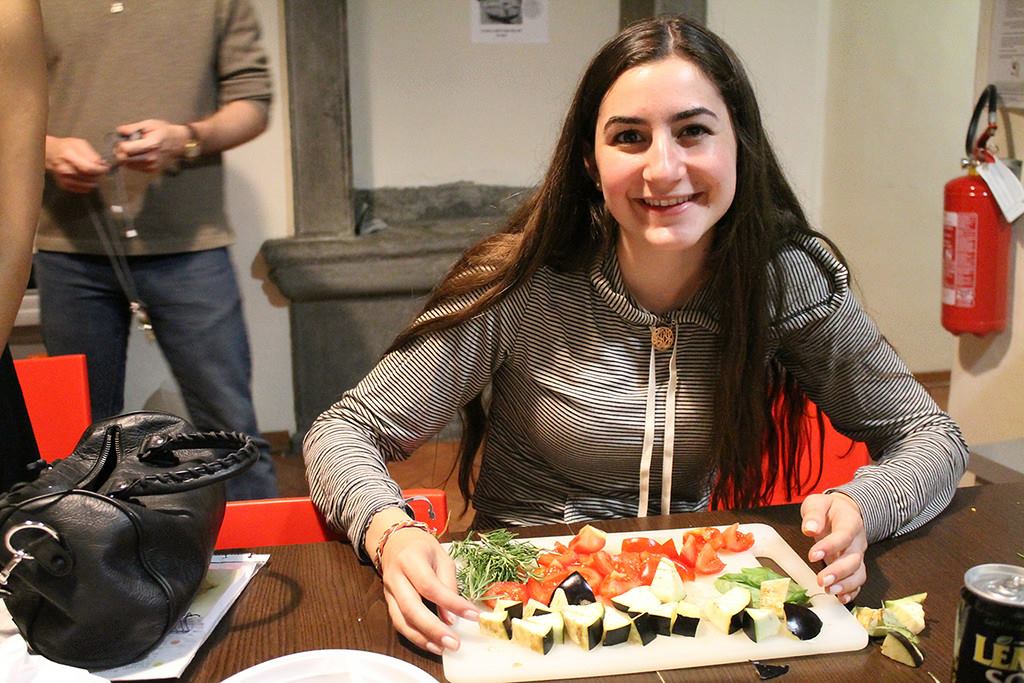 Saturday was a picture-perfect sunny day. We began with a lavish hotel breakfast, where Amanda Go.–who recently discovered a love of Italian coffee–especially enjoyed the espresso and cappuccino machine. Zoe D. and Hailey K. were full of energy as they and others belted out tunes while on the vaporetto to the historic center of the city. We spent much of the afternoon exploring San Marco Square, the Rialto Bridge, and the Jewish ghetto, taking in the crowds and sun (and, of course, gelato) along the way. Jesse L. and Zach F. ditched the tourist look and got some classic Venetian bucket hats, while Jeremy admitted, "When I'm a tourist, sometimes I just like a tourist souvenir," and picked up a sailor captain's hat. Amanda G., Alexa, and Hanna W. found the best-looking fresh fruit smoothies, while Ben L. and Josh discovered (and raved about) a caddy-cornered home-made pasta spot right on the water.
Now, looking forward to our final week in Florence; we'll be graduating soon! Another update to come later this week! Arrivederce!
The Westcoast Blogger