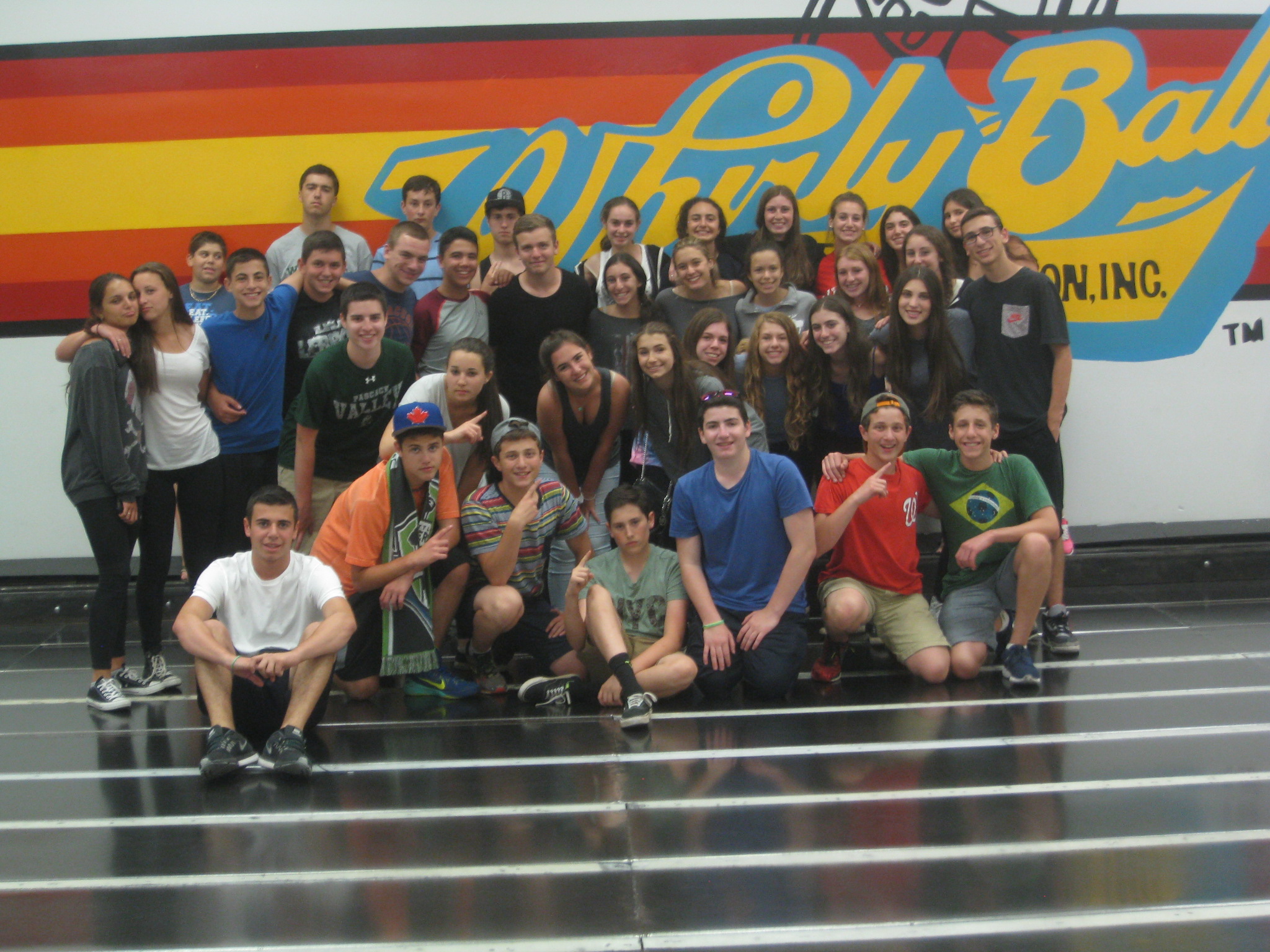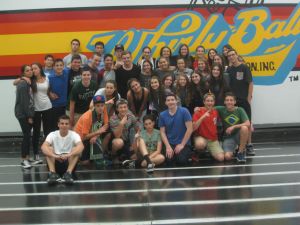 Dear family and friends of the American Voyageur,
After 8 days in scenic western Canada, we are once again in the USA. Now on our way to Mount Hood in Oregon, we'll soon be flying to sunny California after some great activities at the 'mountain'! We last spoke to you on Day 10 when we had just passed through Rogers Pass on our way to the glorious Delta Grand Resort Hotel in Okanagan, British Columbia. Definitely our nicest stay to date, everyone made good use of the extensive facilities including a pool, hot tub, gym, sauna and spa.
Day 11 was super hot and fun-filled. We started things off with a better version of the lazy river by tubing on the Okanogan River. We brought a football and volleyball for the ride to add extra excitement! The sun was shining all day and so our afternoon at the beach was also gorgeous. In fact, at one point every single trip member was in the water at once playing all kinds of games.
On day 12 we made our way to Whistler to our hotel on Blackcomb Mountain and spent a few hours relaxing in the hotel before heading to the Whistler village for dinner and some exploring. Cows Ice Cream was a real hit as endless pictures were taken with the life-sized cow out front. Time in Whistler Village was made even more enjoyable with a clear view of both Whistler and Blackcomb Mountain always available.
Day 13 started off memorably with a gondola ride up Whistler where we hiked atop the mountain. This was followed by a gorgeous peak-to-peak gondola ride from Whistler to Blackcomb Mountain! Not only was the view unreal but we managed to see bears! A mother with her cub walked right under all of us!
Day 14 was filled with excitement as it was another TMs birthday – Danielle! Not only did we celebrate with a giant poster attached to our bus window but Dani wore a tiara for the day and was treated like a queen! Before entering the U.S.A. we paid a visit to the multicultural and picturesque Granville Island in Vancouver. We then entered the U.S.A. via the B.C./Washington border and soon found ourselves in the Seattle Rainforest Café for dinner. This was quite the experience as the restaurant is rainforest themed with animals all over the place. The environment was spectacular for Dani's Birthday cake! We finished off the big day with a visit to the top of the Space Needle, over 500 feet up.
Day 15 in Seattle included several firsts. We made our way to Pike Place Market in the morning, which gave everyone a chance to see the gum wall, the throwing of fish and even the first Starbucks! Our afternoon included a visit to the EMP (Experience Music Project), a music based museum with some very cool exhibits. In fact, several TMs got posters of their very first music studio recording (seriously!). We finished our night off with Whirlyball, a wild game consisting of bumper cars and lacrosse all in one! Ryan, Veronica, Sam, and Ben K. were pros as their team finished first overall!
We are now in Mount Hood at our new campsite. The more relaxed two days of camping will serve us well before things pick up in sunny California!
Much Love.
-The Westcoast Blogger