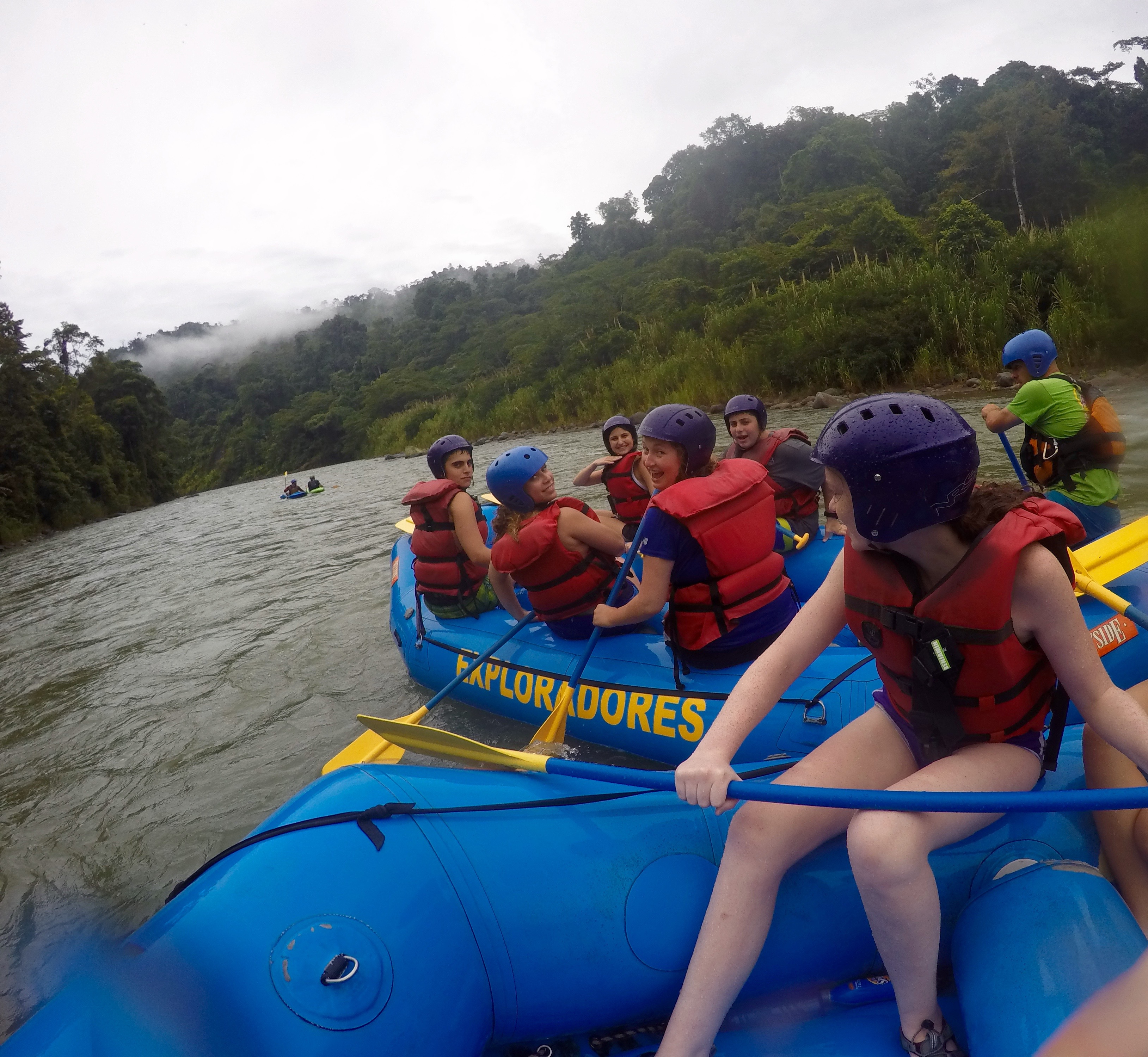 A great word to summarize our past few days in Costa Rica is unity. The trip members have truly bonded with one another in such a short amount of time and these bonds are only getting stronger by the day!
 Everyone has been in awe of their surroundings in the beautiful and lush Costa Rican environment. Starting off in San Jose, we kicked off day one by white water rafting through the epic waters of Pacuare river, the fifth best rafting place in the world! Rafting through the Pacuare river was the perfect combination of wilderness and excitement to making a wonderful and memorable beginning to our trip. Trip members chanted all the way up and down the rapids and even got to jump out into canyons for a swim!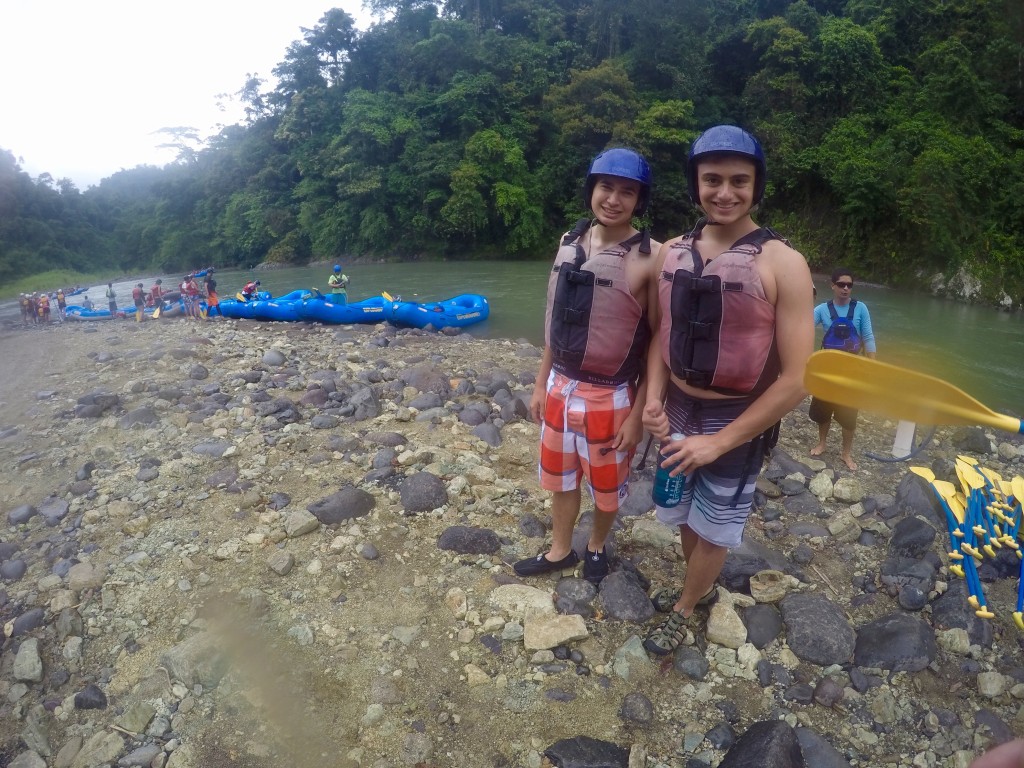 The trip members had the chance to receive an inspiring talk from Gayle, who is founder of the Costa Rican Humanitarian Foundation. Gayle shared her story, the mission behind her organization and how beneficial everyone's service will impact the locals in La Carpio.
Our group had an incredible first day doing community service work and were dedicated from the moment they put their work gloves on. The task for the day was to assist a mother in La Carpio in finishing to build her home. The roles throughout the day included painting, transporting soil and playing games with the local children. Everyone worked together with positive attitudes and their determination in making a difference radiated throughout the town.
Trip members are looking forward to continuing on giving back through more volunteer work in the days to come!
Pura Vida!
The Westcoast Blogger