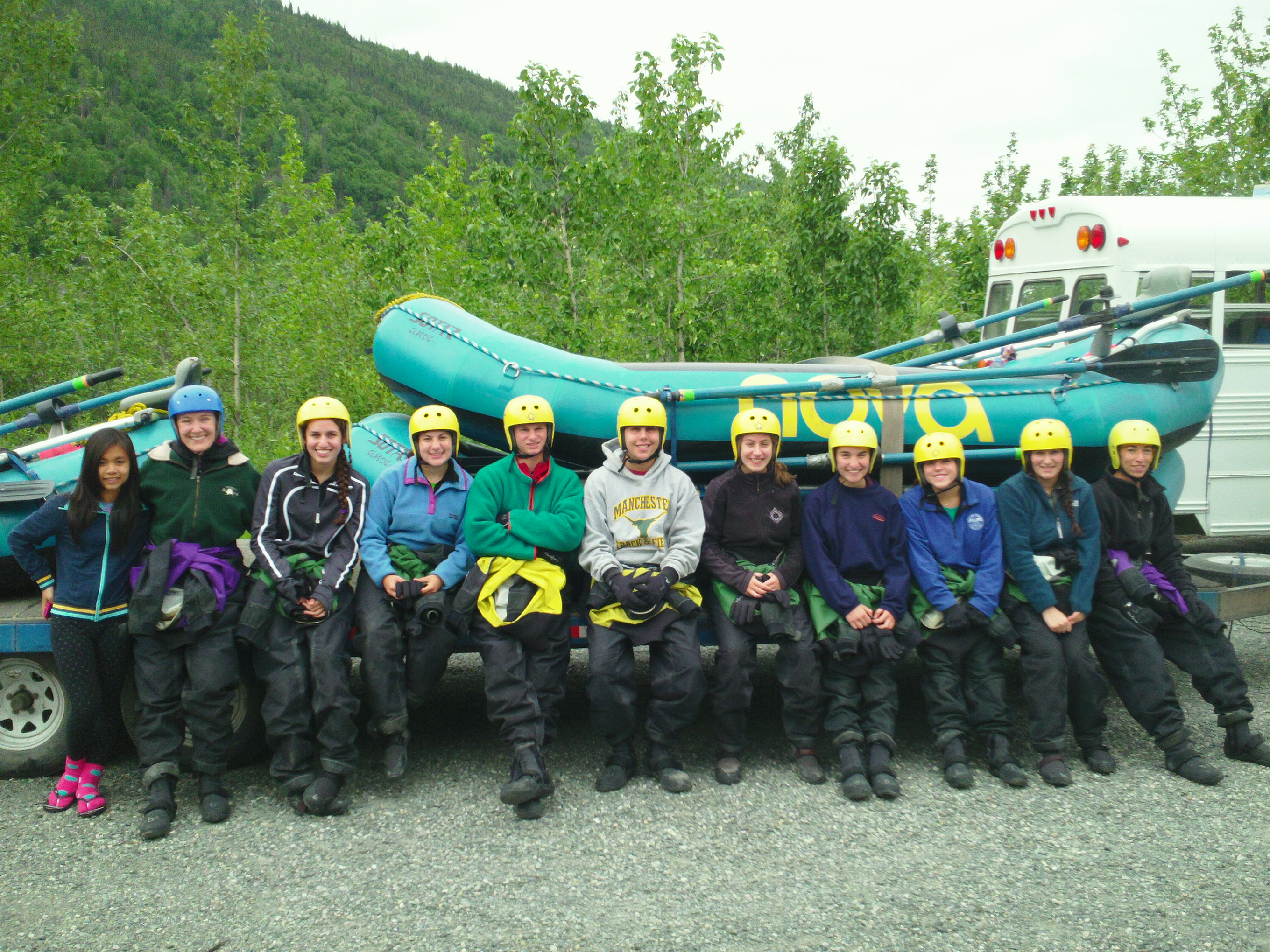 Dear Friends and Family of Alaska Community Service,
We couldn't be any happier with our new family for this incredible 27-day adventure. After meeting everybody at the airport we got settled in and couldn't wait to start our journey in the "land of the midnight sun". Cody, Brandon, and Clay were amazed at how sunny it was late at night since the sun here doesn't set until 11:30 and rises at 4 a.m.
As everybody got geared up in dry suits for the rafting expedition, we couldn't hide our excitement. Hallie earned an award for bravery in the raft for hanging on and paddling like a champion. Jackie and Brandon decided to take a quick dip to experience the waters of Alaska. You should have been there to see Claire, seated at the front of the raft, taking orders from the guides and leading her raft's paddlers like a true whitewater rafting professional "1 and 2 and 1 and 2…" Everybody felt so accomplished after finishing our rafting experience.
After dinner, we headed to the bowling alley, where Helen was the star bowler and Clay had a lucky streak of four strikes in a row.
Tomorrow our group is excited to begin our community service with the food bank of Alaska.
The Westcoast Blogger