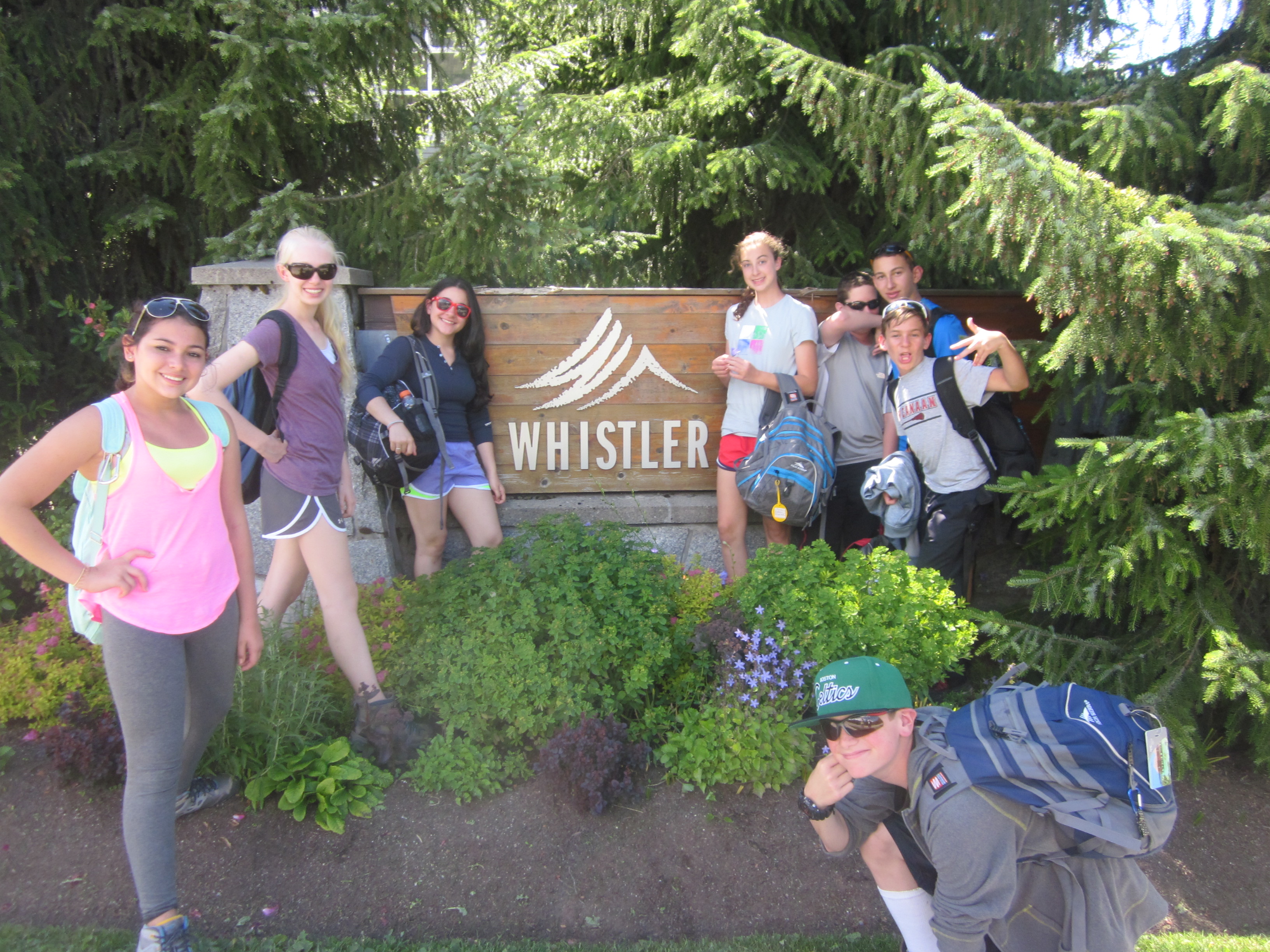 What a group of exciting energetic teens!!!  The past three days have been jam packed full of fun.  In Whistler, our group was challenged to a photo scavenger hunt where they had the opportunity to find out what a poutine is and take many exciting, fun pictures. We were lucky enough to be part of Canada Day celebrations in Whistler and enjoyed a concert that Billy and Emma really appreciated –  Betty was particularly impressed by the lady playing a violin while walking on stilts.
After our group had some fun working up an appetite, we went to the "Old Spaghetti Factory" where Betty and Kyle enjoyed the signature dish spaghetti and massive meatballs. According to Jami, nothing from the "Old Spaghetti Factory" beat the BBQ chicken we made ourselves the night before.  Following a great meal, our group went back to Squamish for some amazing funny times by the camp fire.  We enjoyed some very fun Canada day cupcakes and some interactive games to end the night.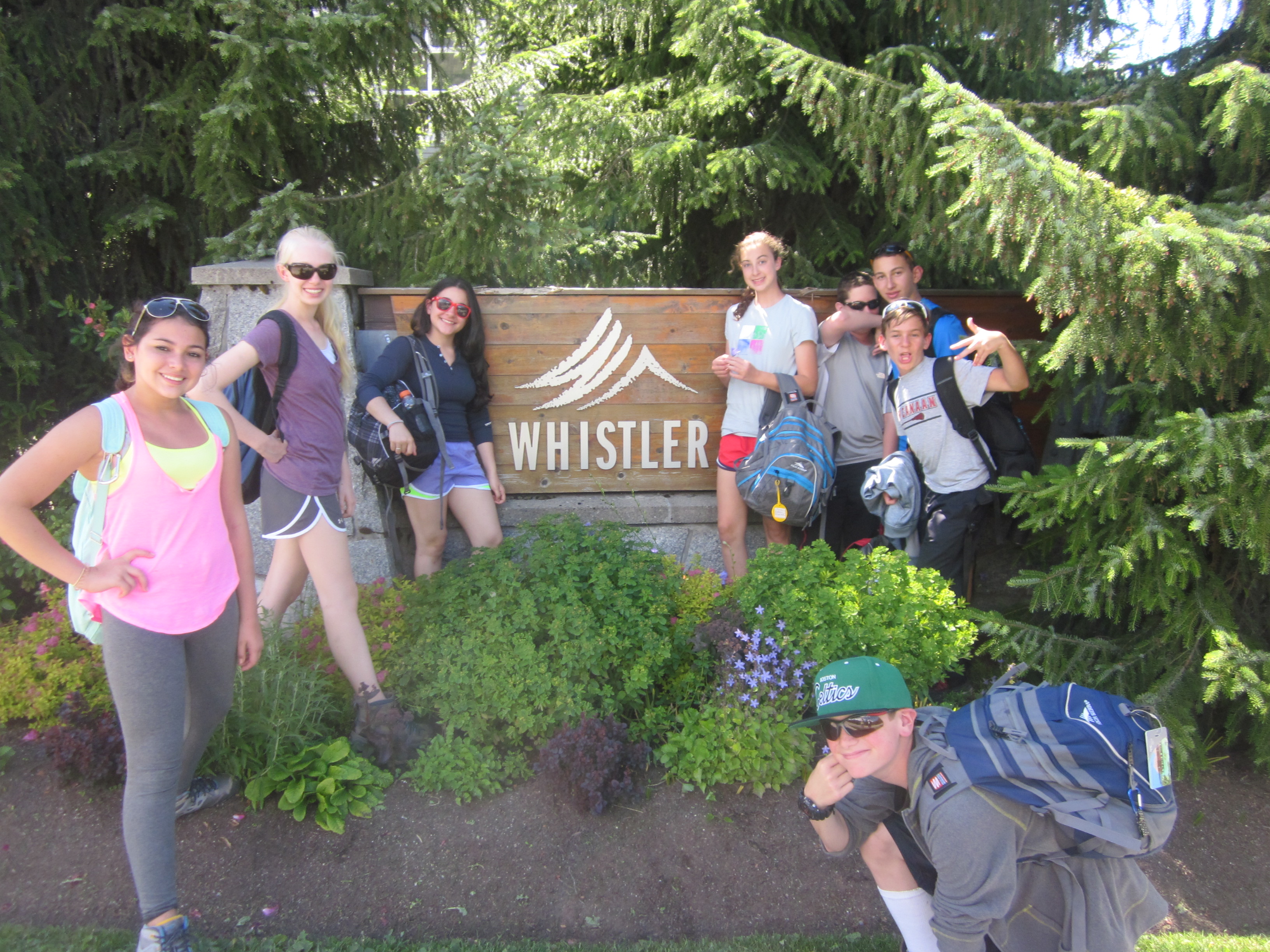 Well rested we embarked on a glacier hike the next morning.  It was beautiful!!! And it was fun seeing Billy, Kyle, Benjy and Betty slide down it on their bums. Our group returned to out home in Squamish feeling quite accomplished and ready for our next challenge… The Chief.  Our team successfully pulled together and worked hard to conquer the Chief hike.  It was fantastic to see Kyle and Benjy encouraging and motivating their friends to the top.  During the hike we saw an animal sighting: Sofia saw a snake and was do excited to show the rest of our group.  That evening, we took the opportunity to explore the recreation center.  Kyle showed us some awesome backflips while Billy and Emma showed us their swimming speed.  We enjoyed a volleyball game where Emma and Sofia smashed their team to victory.  Tommy loved the hot tub and was jumping off the diving board a lot too.  We all had a blast together!
This group of trip members impresses us more each day as they succeed through every new challenge and activity.  Next up: zip lining!  Stay tuned for more info…
The Westcoast Blogger
Interest in learning more? Explore our Canadian student travel programs and start planning your next adventure with Westcoast Connection!