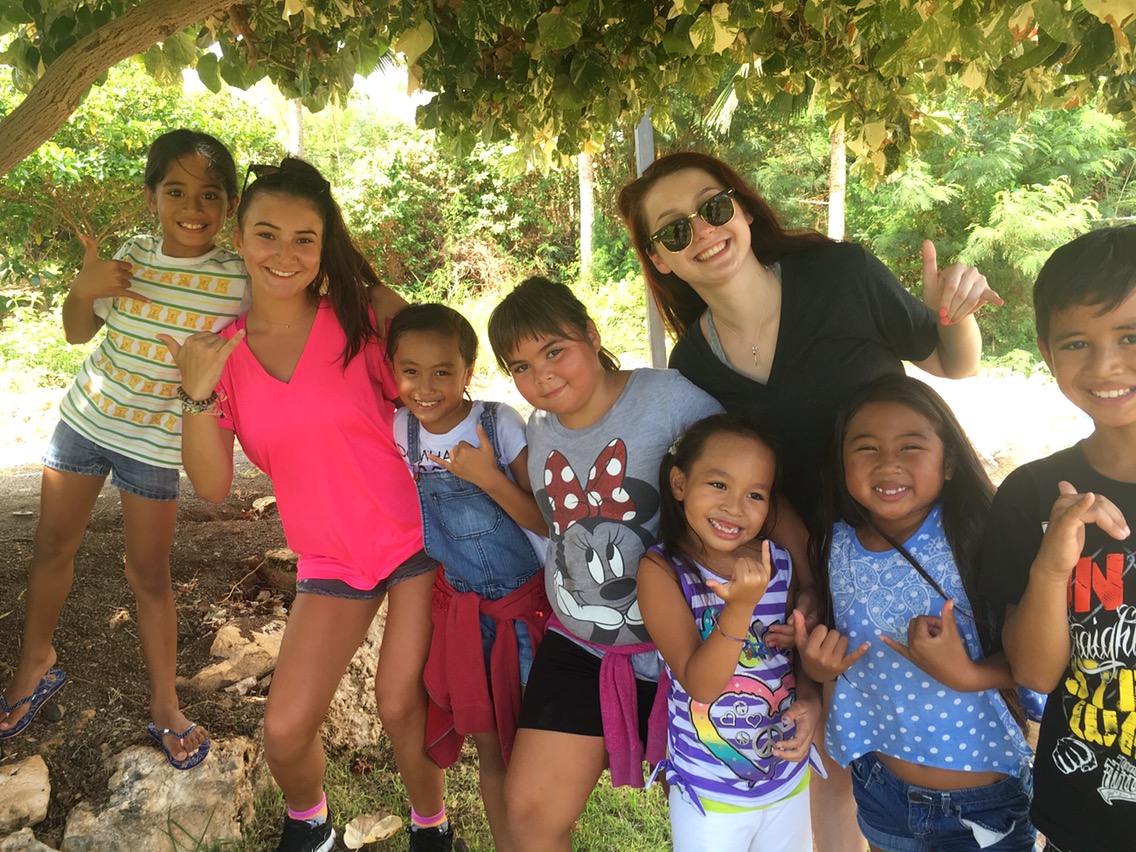 To all of our readers, we would like to thank you for following our service and travel experiences.  With this blog, so ends the final chapter of our visit to paradise.  Our time over the last few days has been spent participating in activities that many will remember Maui by.  
Our final service project took place in Maui's pristine rainforest where our ohana came together to make a difference in a high traffic visitation area of the forest.  We cleared and created numerous new pathways, both metaphorically and physically, working together and with our new friends Nature Jay and Ray to allow for shaded paths throughout the forest.  Our group learned that there are many moving parts as well as roles that make up a team, and that with hard work comes worthy rewards. One such reward was being led on a hike to Twin Falls – a secluded freshwater swimming area with waterfalls to cool off and enjoy.  After a well-deserved swim and meal, the group returned to the forest to gather around a fire and reflect upon what they have taken away from their community service experience in Hawaii.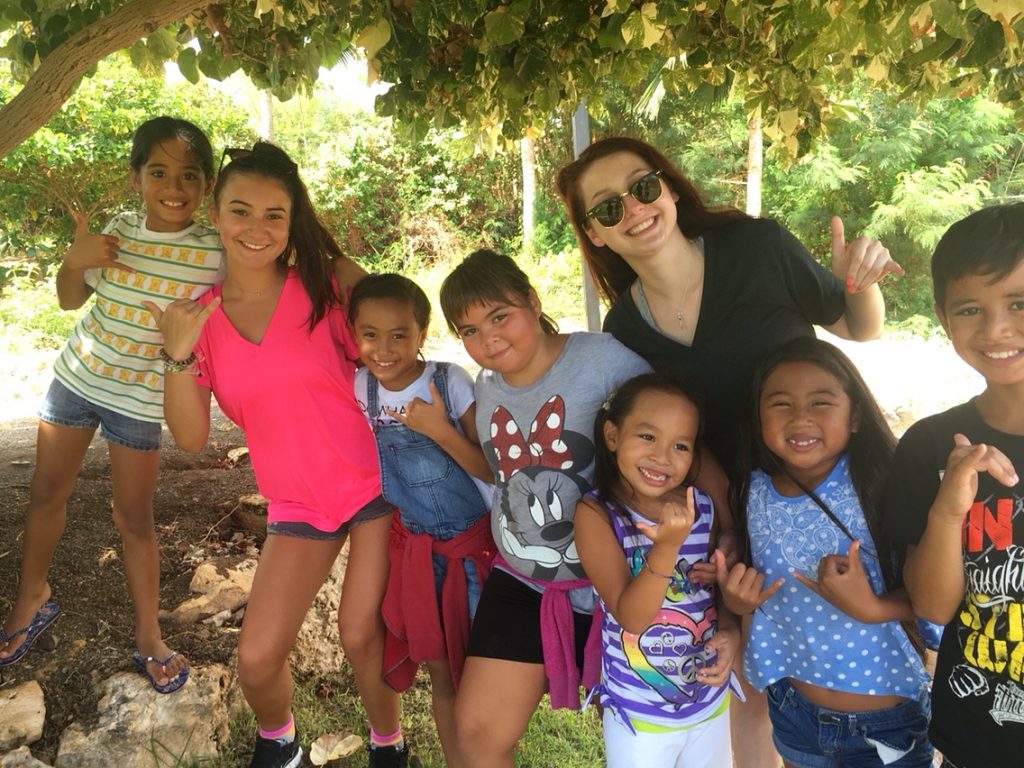 Activities that will be remembered as favorites amongst the group include, surfing lessons and the snorkel cruise with the Pacific Whale Foundation. At surfing, all of our members achieved the difficult feat of getting up and riding a wave on a surfboard – an achievement not to be taken lightly given that many were surfing for their very first time!  The smiles that can be seen in the photographs taken by the Maui Surf team are a testament to the fun that was had during this surfing session.  
The snorkel cruise with the Pacific Whale Foundation took the group to two separate locations with what were almost unbelievably clear blue conditions for snorkeling.  The crew of the boat was made up of marine biology experts who offered an abundance of information and photographs detailing the aquatic life to be encountered within the highly populated coral reefs.  The group suited up and swam alongside numerous gigantic sea turtles, spotting a pair of dolphins that pursued our boat, weaving in and out of the wake before surfacing their dorsal fins numerous times, making for ideal photo ops.  The experience was enjoyable and created eco awareness, with some members even 'adopting' sea turtles and dolphins.
We concluded our trip with a delectable group dinner at Café O'Lei at the Dunes – a patio overlooking a picturesque golf course.  The trip members gathered for a group photo as the sun set in the background, before enjoying dinner together.  
To paraphrase Nature Jay and Ray from Eco Maui, Ho ̀okaāhi ka ̀`ilāu like ana – let's wield the paddles together, in efforts of cooperation within our expanding communities and ohanas as we continue from this experience into our everyday lives.  A group discussion at the end of our community service taught us that upon reflection, an appreciation of what we have, in contrast to the populations with which we have worked, has unanimously been taken away from this trip.  This reflection taught us that although we will miss our new ohana, beach days, group activities and van rides with sing-alongs – our principal takeaway from this trip will be this appreciation and our ability to give back.
Signing off of an unforgettable summer of 2016,
The Westcoast Blogger
Do you want to make a difference? Be a volunteer with our 18-day Hawaii student travel program, meet its people and win their hearts.