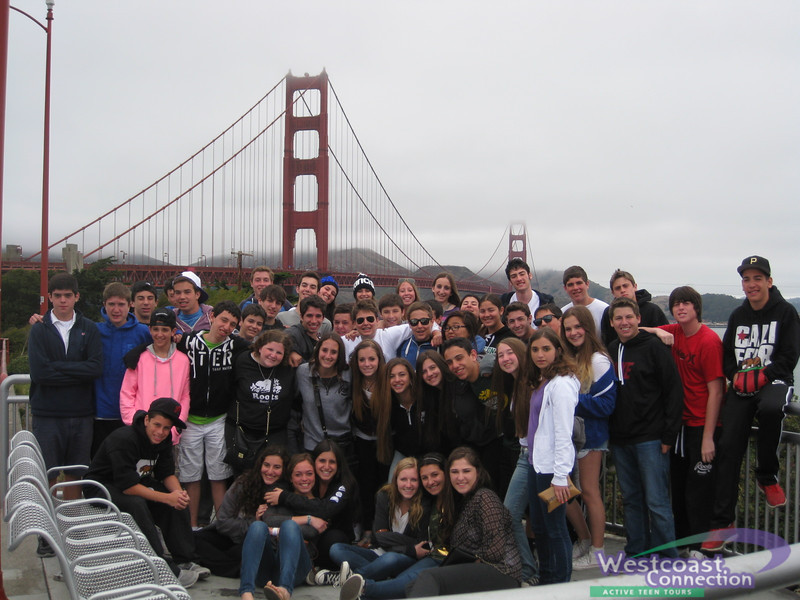 Hi,
Here is what we have been up to the past 5 days or so!! All of the Voyageurs were psyched to have a day to sleep in after a lot of activities in Seattle. We hopped on the bus and headed to Olympia's Farmer's Market to stop for lunch and see what the local vendors were selling. Zach S. and Allie couldn't stop eating honey sticks!
When we got to the camp ground at Mt. Hood Village, the boys were excited to play basketball again. We set up our tents like pros, and Jack B., Lauren, and Justin L. helped prepare Italian cuisine for dinner. Everyone loved the fresh salad and pasta at the camp site. It's no surprise that after dinner Alec B., Dylan R., and Lindsey started a dance party. The Voyageurs love to dance and show off their moves. After roasting some marshmallows for s'mores we called it in and got a good night's sleep for an active upcoming day.
The next morning, part of the group woke up early to hit the slopes at Mt. Hood. Justin H. and Matt D. enjoyed the ideal spring skiing conditions and short chairlift lines on the mountain. Back at the camp ground Mitchell kept his tent laughing, telling joke after joke prior to heading to biking. After 2 days in Oregon, we were all excited to get to California!!
On the plane, Will conquered his fear of flying with his friends by his side. We landed safely in San Francisco, played in the pool and watched the Oakland A's beat the Boston Red Sox. Dylan B. and Zach M. were excited to be back at a baseball game, while Liv and Emily got a taste of America's pastime.
Our song of the day "California" by Phantom Planet set the tone from the get go. Everyone was so happy to be in California, and we all looked forward to Alcatraz and other sites. While at Alcatraz, Robert Luke, a former inmate was at the gift shop during our visit. Hannah S. and Justin L. purchased his book and got it signed! Matt S. and Max took funny pictures posing as prisoners in the jail cells. After walking around Pier 39, we were treated to some Ben & Jerry's ice cream by Matt B. Throughout San Fran we saw many cable cars driving and we were lucky enough to get one to ourselves and ride around the city. Adam had a front row view during the ride. We took the car to Chinatown to explore and have dinner at the Oriental Pearl. Happy birthday Haley P!!!
After a quick breakfast we set off to the Golden Gate Bridge where Jenny, Jolie, and Sydney M. took a lot of pictures in front of the beautiful backdrop. Jackie and Emily were excited to explore the boutiques and shops in Sausalito. We loved the beachy atmosphere and the views of San Francisco with Alcatraz in the distance. Next, we braved the steep and windy road known as Lombard Street. It's crazy that cars can even make it down!
Afterwards, everybody got dressed up for a big night out at the dance club. Another Westcoast trip joined us to party the night away. Brian, Scott and Hannah S. were glad to see some friends from home. As usual, Liv and Becky took the dance floor by storm. And Talia showed off some of her dance moves while everybody cheered her on.
We can't believe that we have reached the halfway mark of our trip. Sometimes we look back and marvel that we only met 20 days ago because of how close we have gotten in such a short time. We have had such an amazing time and are starting to get to some awesome cities. We can't wait for what Tahoe has in store.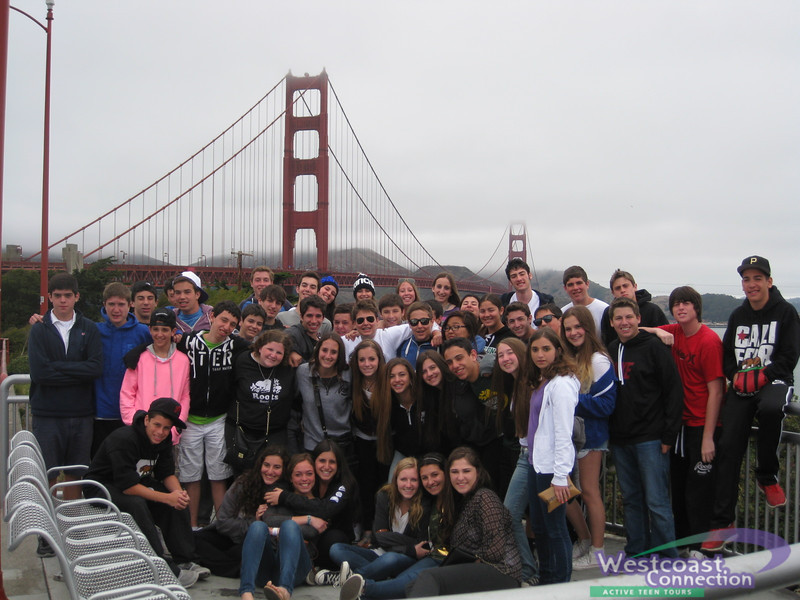 Over and out,
American Voyageur Staff