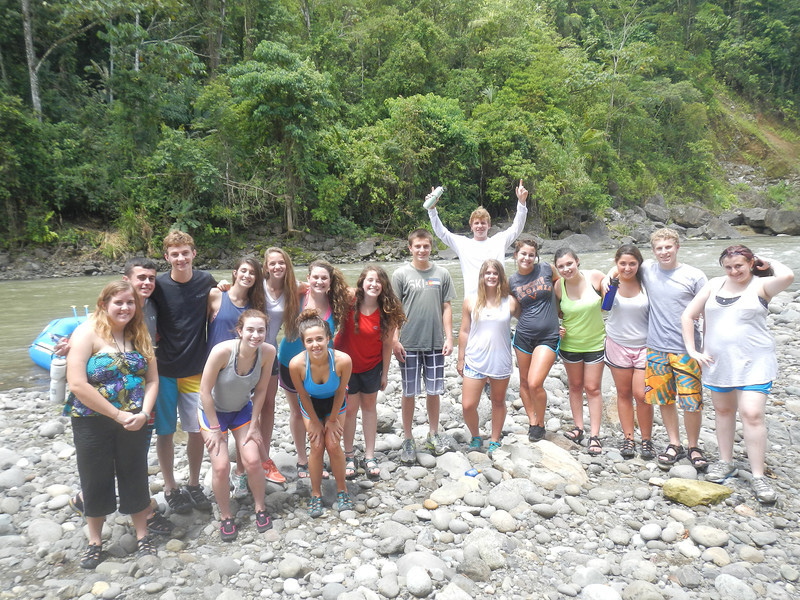 Hola!
Time is flying by but what fun our family is having each moment!
Airport day went smoothly and we enjoyed an amazing dinner together as we got to know each other. Everyone was adventurous and tried the local Costa Rican dish Arroz con Pollo! It was delicious! We had an early night as all were excited to wake up for our rafting voyage the next day.
Rafting was an incredible adventure! India and Jared were both excited to try it for the first time and were total pros by the end of the day.  We had a great lunch halfway down the river and got to see the beautiful Costa Rican scenery. Matt played the role of rafting photographer and caught a ton of cool pictures of the group.  After a full day on the water, we headed back to the hotel to learn about our community service project with the Costa Rican Humanitarian Foundation.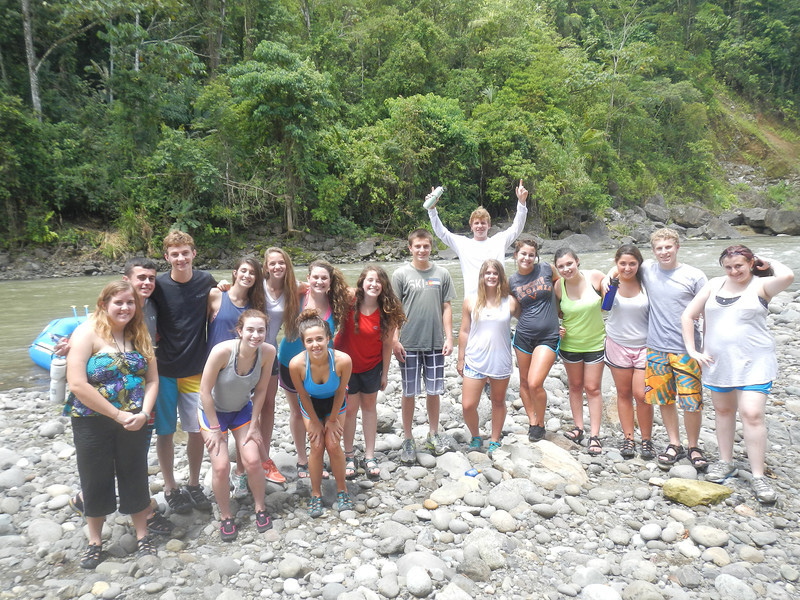 Yesterday was our first day of community service and we accomplished so many things. During the morning alone we painted four houses! Annie, Emilie and Alexandra jumped right in and painted the biggest house of the four in record time.  After painting, we went to play with local children where Matt and Ali K. impressed everyone with their Spanish skills.  After lunch we organized all the donations the group brought and set up stations to work with the kids at school.  Coltrane made two new friends amongst the children and they tossed around a football, while Lauren, India and Jenna all enjoyed being in the nursery with the babies.
After relaxing a bit by the pool, we were excited for our Latin dance lessons last night and will let you know who has the most rhythm in our next update!
 The Westcoast Blogger